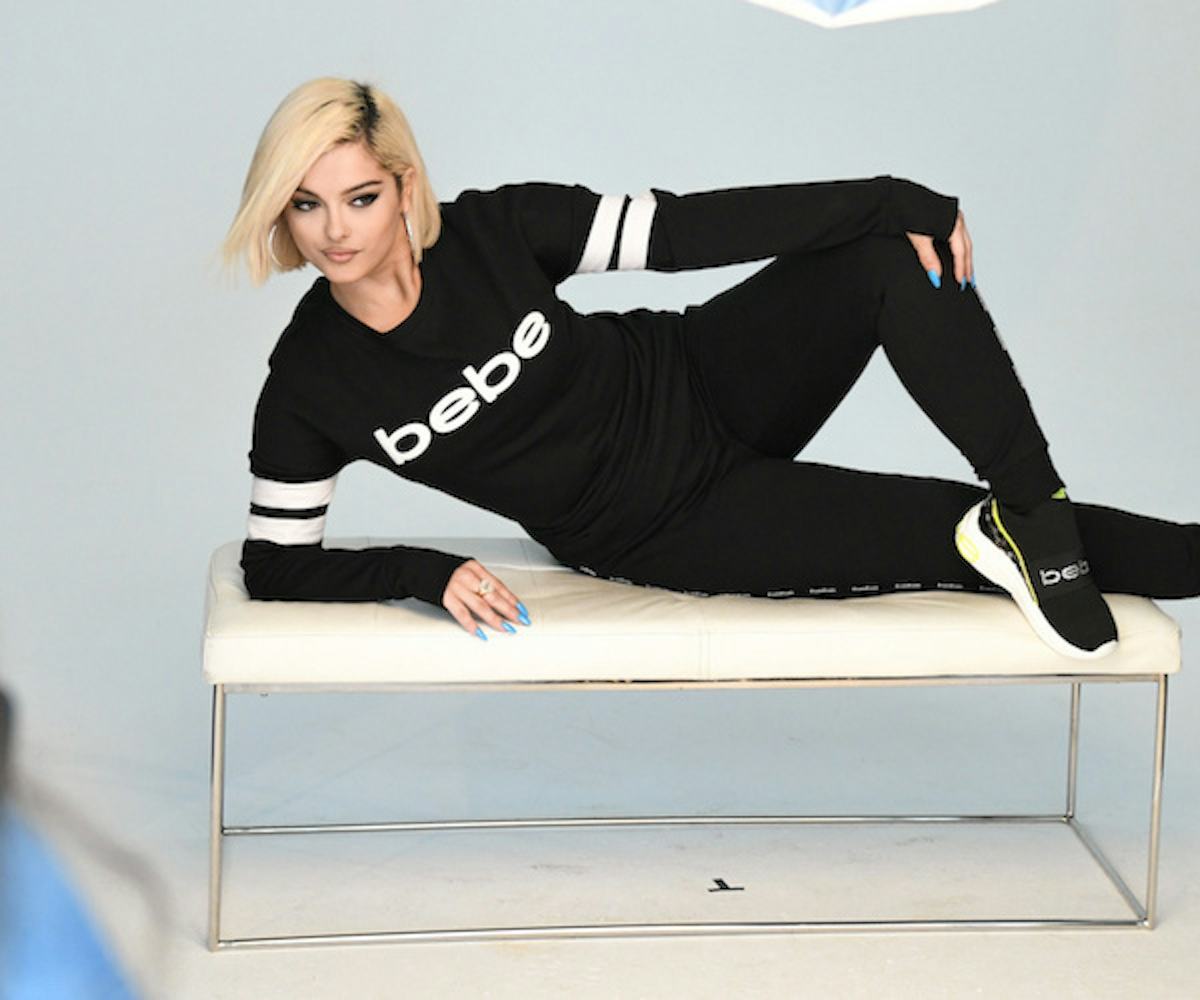 Photo courtesy of Bebe
Bebe Rexha Is Bringing Back The Classic Bebe Logo Tee
She's the star of the brand's empowering new campaign
Singer, body positivity advocate, and former NYLON cover star Bebe Rexha has some exciting news: She's the face of a new campaign for fashion brand Bebe.
The campaign, aptly named Bebe Loves Bebe, not only announces all of the newness coming for Fall 2019, but celebrates self-love and self-acceptance, and simply feeling good in your own skin. "It's incredible to be part of this Bebe campaign, it's not only about me loving the brand, but more importantly, about me loving myself! I hope to inspire and empower women all over the world with this message of self-love, I believe it is super important," said Rexha in a press release for the brand.
Considering that Rexha is so outspoken when it comes to body positivity, having her at the helm of this campaign is the perfect fit. (That, and, of course, the fact that they share the same name.)
The curve-embracing collection features everything from bodycon dresses and fitted suiting to billowy blouses and bold zebra and leopard prints. But the best part of all? The collection is also bringing back some of our favorite pieces from the early aughts, including the classic Bebe logo tee that anyone growing up in the early 2000s owned, as well as tons of other logo-emblazoned merch.
You can shop the full Bebe Loves Bebe Fall 2019 collection at Bebe.com.