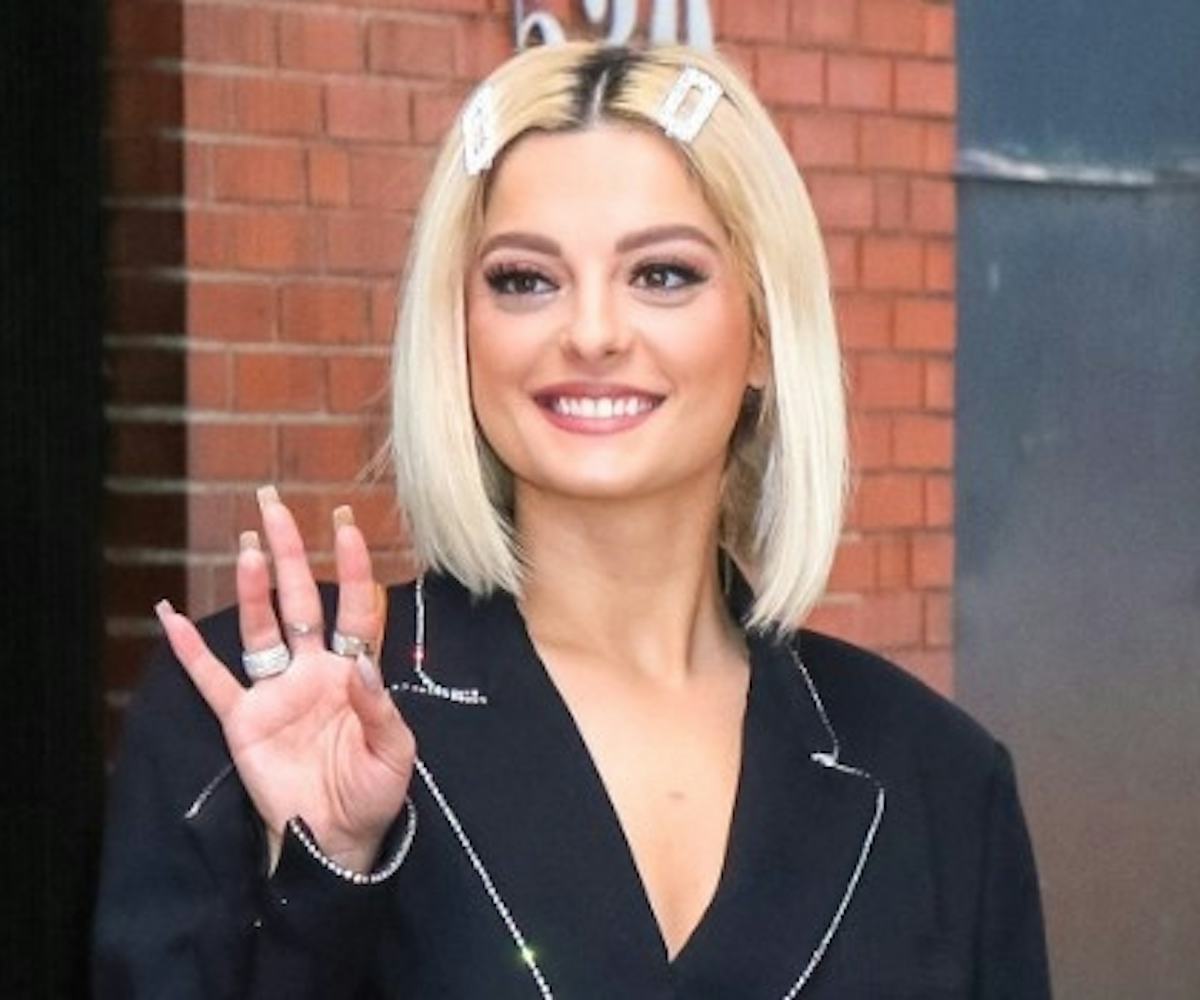 Photo by MediaPunch/Bauer-Griffin/GC Images
Bebe Rexha Is Fully Leaning Into The Hair Accessories Trend
Bebe Rexha joined Alicia Keys and Gayle King Wednesday morning to announce the 2020 Grammy Awards nominees and she put on her best business-glam-casual, which is most definitely a thing. The singer (and our April 2019 cover star) wore a crystal-lined black blazer, excellently paired it with a set of bedazzled barrettes.
Rexha has embraced the hair accessories trend for a while now, wearing everything from simple black barrettes to blinged-out bobby pins. However, we're still waiting on her to launch the return of butterfly clips.
She recently spoke to People about her love for nostalgia trends, saying she's inspired by classic fashion moments from the '80s and '90s.
"I love going into a time like the '80s or '90s and looking at what the edgy kids were wearing, and then [looking] at what the classic kids would go out in," she said. "I'm inspired by that, and I feel that a lot of those trends always comes back around."
Shortly after announcing the nominations, Rexha switched out her blazer for a sweatshirt to post a middle-finger selfie basically telling her naysayers to... well, you know.
"People keep saying Bebe you need to smile more. Post more pics of you smiling you look so emo. Write happy songs. Be happy," she wrote. "So here is my version of a smiling pic. Stop telling girls they need to smile to be pretty."
Keep not smiling, Bebe. Oh, and wearing fun hair clips.