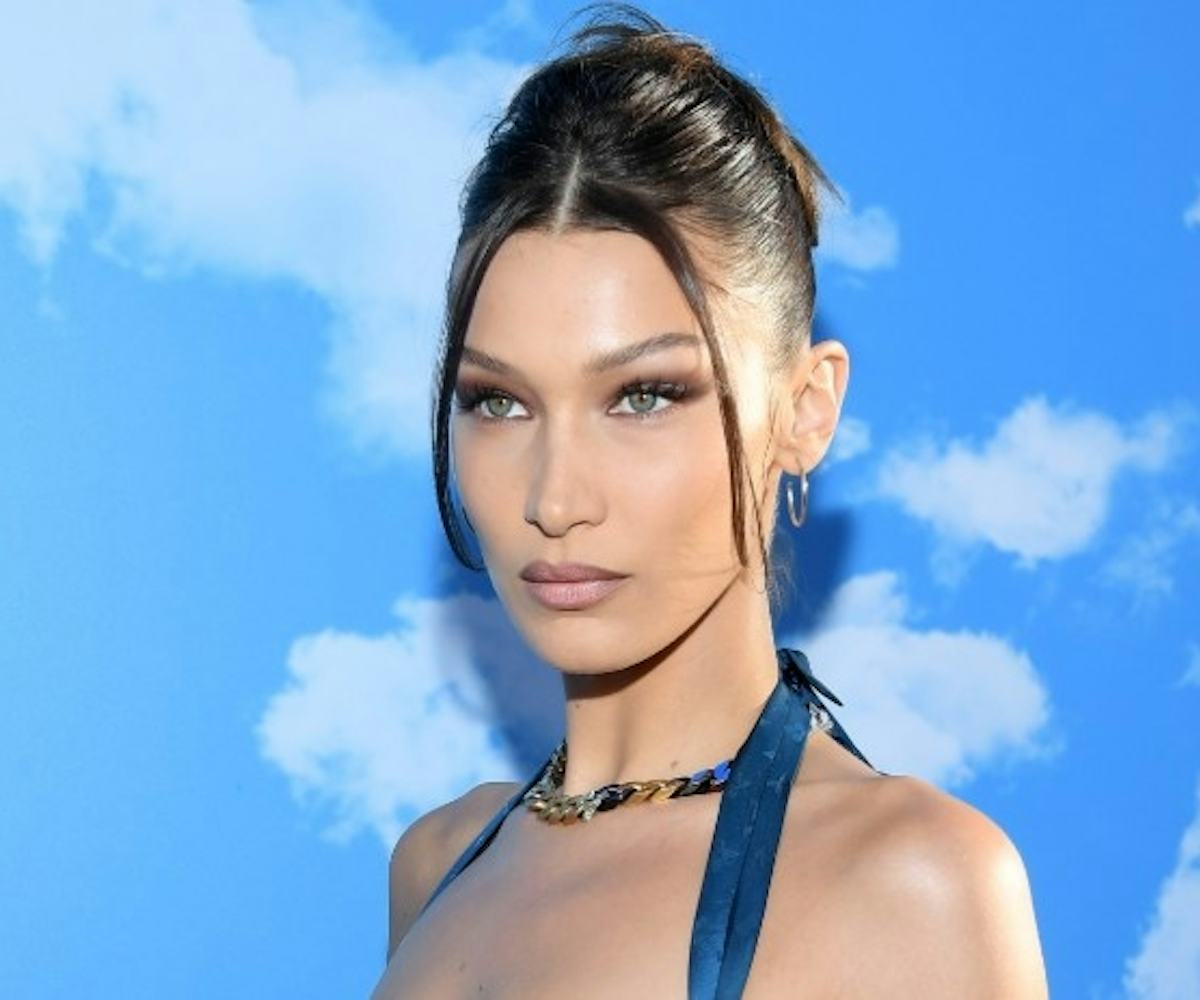 Photo by Pascal Le Segretain/Getty Images
Bella Hadid Could Be A '90s Girl Group Member In Those Clothes
Destiny's Child would love this look
If Destiny's Child ever decides to have a reunion tour, they might want to consider adding Bella Hadid to the group. The model attended the Louis Vuitton menswear Fall 2020 runway show in Paris on Thursday wearing a look that told the world she don't want no bug a boo.
Hadid wore a blue halter bra top, complete with the LV monogram printed on it, along with a pair of low-riding matching trousers. If this were really the '90s, the pants would probably be hanging much lower with a pair of Calvin Klein underwear (or, perhaps, a very visible G-string) peeking out, but it's still a solid 2020 interpretation of a beloved nostalgia look. She also added a chain link necklace and a pair of hoops to really drive the message home.
Hadid sat front row, supporting her longtime friend Virgil Abloh. The men's creative director, who recently returned to the French fashion house after a short health-related hiatus, has been an outspoken supporter of Hadid for years, even going so far as to letting her choose her own looks when she walks in his Off-White shows.
"Part of what makes a great show is how Bella feels when she walks on the runway," he told Fashion Week Daily last May. "She has an uncanny, powerful presence. And what I think is important is not her looks — it's her personality, her brain, that makes her unique and compelling. So how can I capture that? Make her a part of the process. That's how I had to find my magic trick."
See Hadid's full look below.