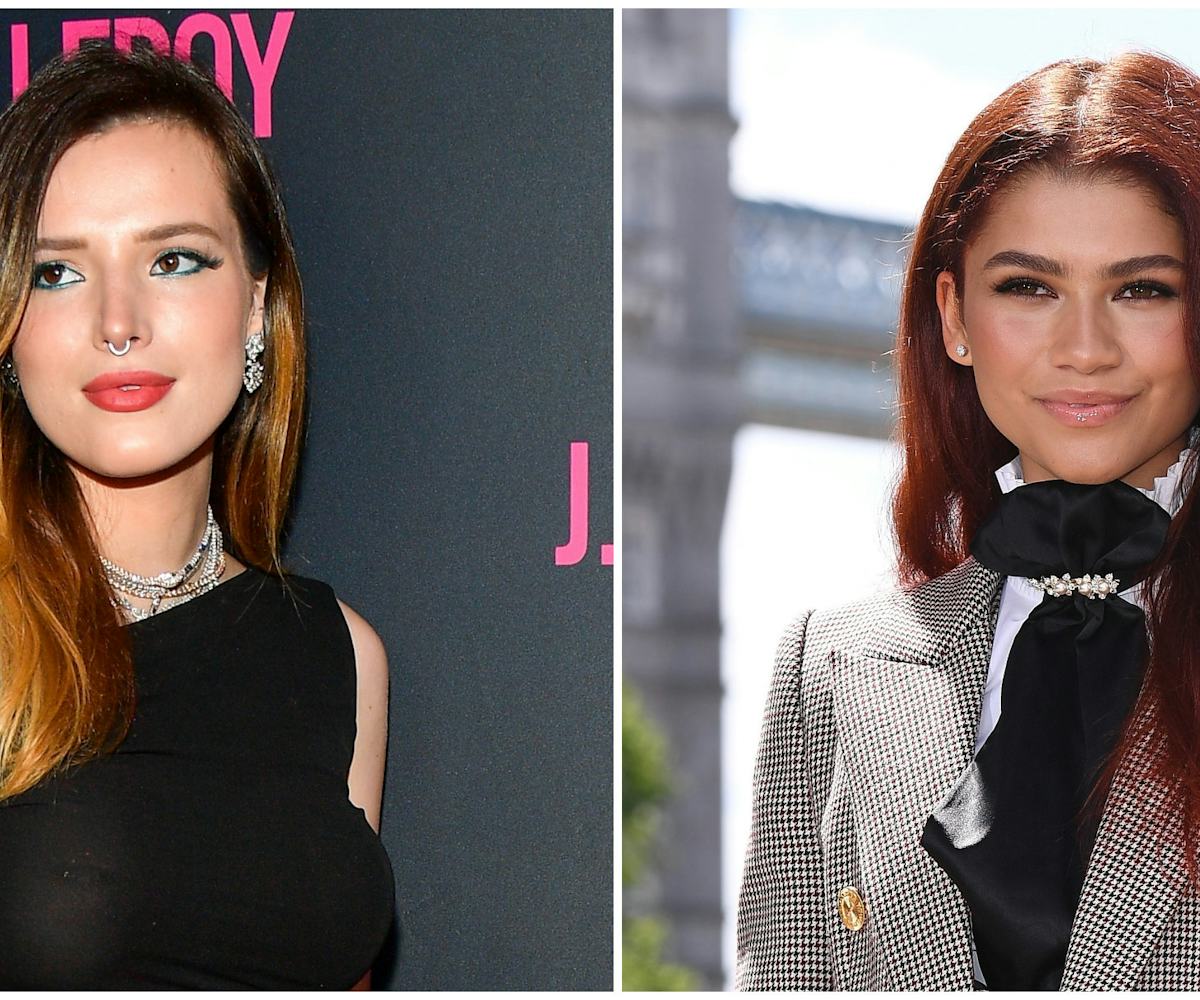 Photos by Matt Winkelmeyer/Getty Images, Jeff Spicer/Getty Images for Sony
Zendaya, Lucy Hale & More Support Bella Thorne Following Nude Photo Backlash
The actress hit back at Whoopi Goldberg for her criticism of her on 'The View'
After Whoopi Goldberg criticized Bella Thorne for being hacked and having her nude photos used as blackmail, the star has received an outpouring of support both publicly and privately from her celebrity friends, like actresses Zendaya and Lucy Hale.
Over the weekend, Thorne posted a tweet that showed a message from a hacker who was blackmailing her with her own nude photos. Rather than give him the power to post them against her will, Thorne posted the photos herself. The cast of The View then had a conversation about the situation, during which Goldberg insinuated that Thorne should have known that this would happen to her. In response, Thorne canceled her appearance on the show, saying, "I don't really want to go on The View anymore because I don't really want to be beaten down by a bunch of older women for my body and my sexuality."
Following this, Thorne posted some of the Instagram DMs and text messages she received. "When ur friends come out of the woodworks to support u is all u need to be brave," she wrote in a caption. Dove Cameron, Tyler Posey, Lily-Rose Depp, and Lottie Moss were some of the other well-known names she tagged.
Thorne shouted-out Zendaya in particular for her support, saying that the actress called her up to make sure that she was doing alright. "We talked a lot about this generation, the one before us as well, and how as women we shouldn't feel bad about ourselves our bodies," she wrote in a caption. She also showed a text from Zendaya, which tells her that she is "strong and courageous and beautiful inside and out."
See the full post, below.