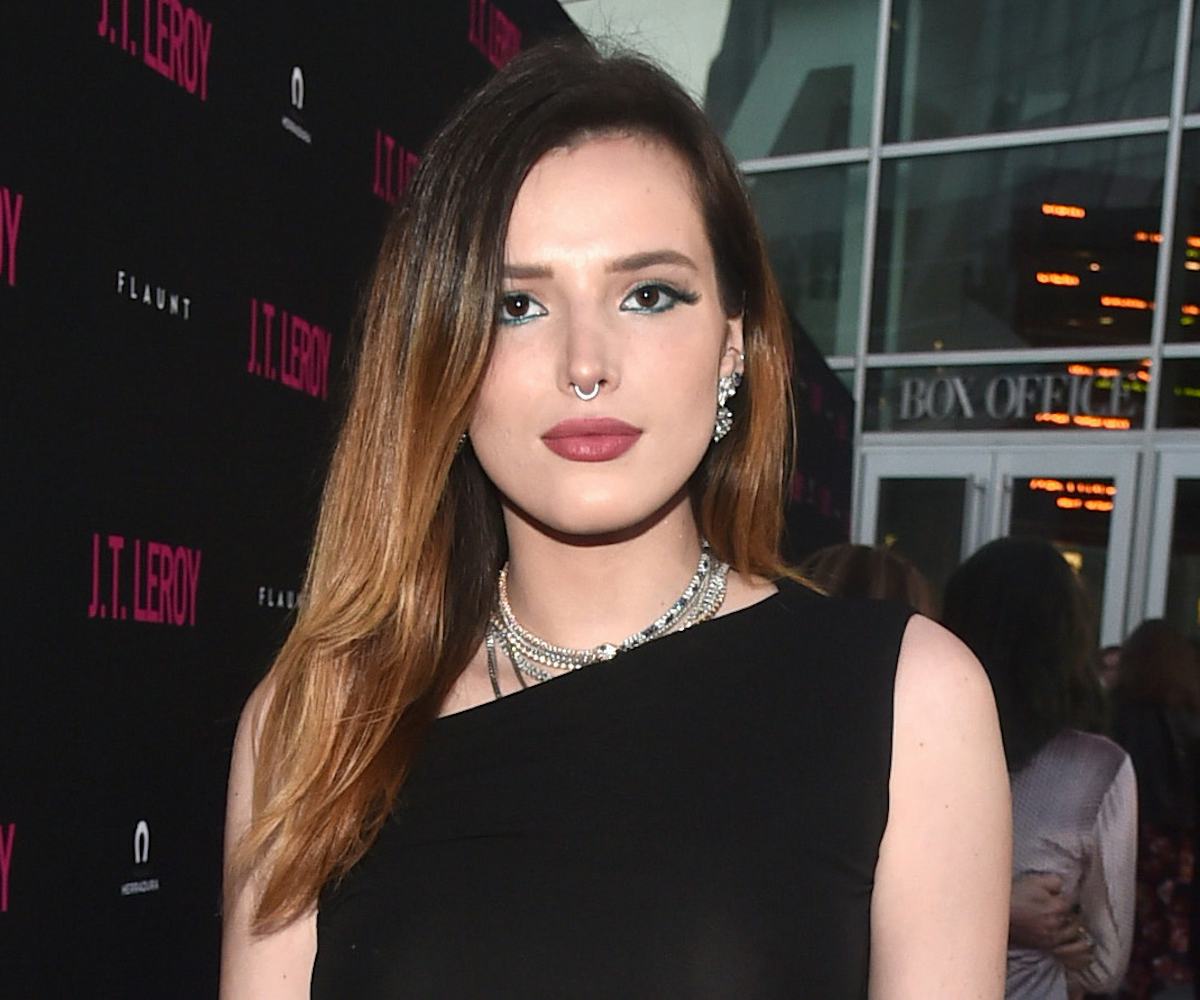 Photo by Alberto E. Rodriguez/Getty Images
Bella Thorne Posted Her Own Nudes After Blackmail Threats
"Fuck u and the power u think u have over me"
Bella Thorne was hacked by someone who threatened to post her nude photos if the actress didn't do what they said, so she posted them herself.
In a tweet, Thorne shared screenshots of the threatening texts, as well as the topless photos of herself. "Fuck u and the power u think u have over me," she wrote. "I'm gonna write about this in my next book." She didn't bother to blacken out the phone number that the hacker sent the photos from.
A screenshot of Thorne's statement written on Notes, that she also shared in the tweet, shows how she's felt by the invasion of privacy. "For the last 24 hours I have been threatened with my own nudes," she wrote. "I feel gross, I feel watched, I feel someone has taken something from me that I only wanted one special person to see." She also claims that the hacker has sent her nude photos from other celebrities.
"I'm putting this out because it's my decision now you don't get to take yet another thing from me," she continued. "I can sleep better tonight knowing I took my power back."
She closes her statement with a warning that the FBI would be investigating the person who sent the photos: "The FBI will be at your house shortly, so watch. Your. Mother. Fucking. Back."
You can read the full note, here.