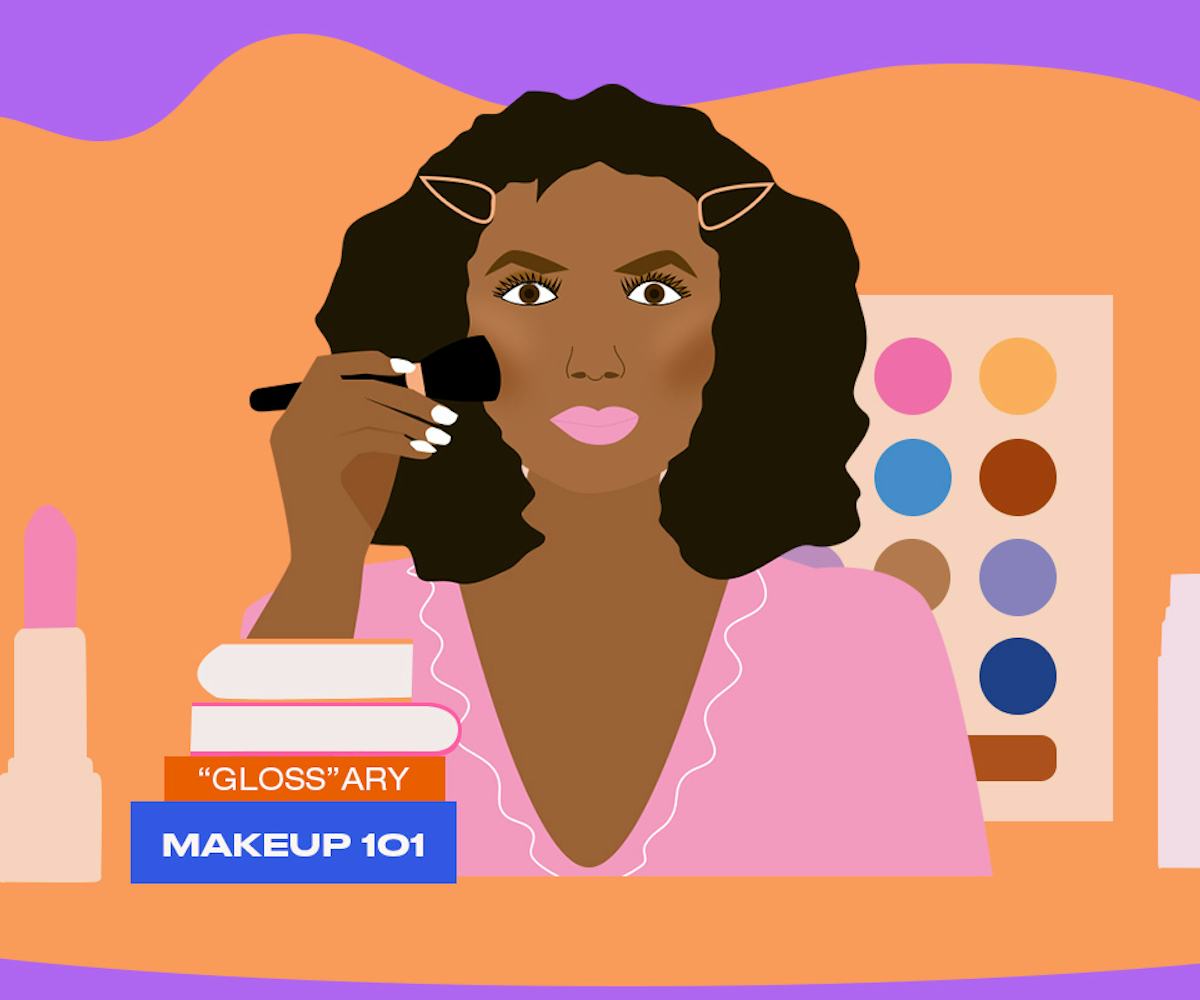 Image ia Shutterstock
Is Cosmetology School Necessary In The Instagram Age?
We spoke to stylists from all over the industry to find out
I grew up visiting the local beauty school down the street from my grandmother's home in Temple Hills, Maryland. My grandmother visited regularly, often dragging me along for her weekly $15 wash-and-set, and I'd always imagined that's where hairstylists were made. Sometimes I'd get my hair done too, mostly thick cornrows that roped across my scalp in neat lines. If they were particularly good, my grandmother would ask the stylist's name, and they would sometimes slip her a card. It was an early attempt at growing their client lists, a promise that, once they became licensed hairdressers, they'd be willing to do this again, possibly better. This was before Instagram, and good stylists were a whispered prize, a valuable secret between friends.
Things are a little different now. These days, Instagram pages tell a potential customer everything they need to know about a stylist. Hashtags make it easier still to navigate the world of beauty, and although recommendations continue to be a deciding influence, they're no longer mandatory, as you can do your own research with a few taps and swipes. Social media savvy hairstylists often share panoramic videos of their work, showing the most mesmerizing moments of service: the snips behind a trim, the silky shake of freshly pressed hair. Insta-famous makeup artists share well-lighted ASMR-like videos of a highlighter being artfully applied or a lipstick being swiped across the lips. All a good nail artist needs to do is share a photo of decorated hands, often enough to keep audiences captivated. What isn't easily found are pictures of a license or certification. It feels clunky and unnecessary on a page designed to show the highlight reel, an overly obvious reminder that a true stylist is, in fact, an expert.
But, in the age of online tutorials and self-taught gurus, a time when the very concept of authority is shifting, do licenses and schooling matter?
"I feel like I wanted to go to makeup school at one point because I just wanted to throw myself in there. I researched so many schools, and I was just like, 'Damn, I don't have the money,'" says Raisa Flowers, a self-taught makeup artist based in NYC. Flowers has worked with everyone from Pat McGrath to Paper Magazine and has been doing Euphoria-esque makeup long before the show became a cultural phenomenon. Most of the jobs she books are via Instagram—she doesn't have a traditional website, agent, or portfolio. Asides from a four-day makeup course with Rihanna's makeup artist Priscilla Ono, Flowers has honed her craft mostly through on-the-job experience. "I think makeup school is beneficial when you're doing, like, FX makeup because that's harder, but with the internet, you can really learn from that," she says of formal schooling, adding, "The downside of that is if everybody learned from the internet, what will happen to the schools? But not everyone can fit in in the classroom. Some people can. If it's for you, it's for you." Her preference is one-on-one courses, where you're able to learn from artists whose work you admire.
For Kasey Spickard, a NYC-based makeup artist and groomer, makeup school offered a crash course in how to do a variety of makeup styles, as well as working with anyone who sits in his chair. "One big benefit of going to a makeup school is learning the foundational elements of makeup," he says. "A lot of makeup is also corrective—people's faces aren't symmetrical—so you're also learning how to analyze a face properly from a structural perspective." The biggest benefit, he says, however, is learning the principles of sanitation and keeping a clean kit. Kia Stewart, a Brooklyn-based nail tech, agrees. "In school, you learn about skin systems, infection control, and you learn the proper way to complete each service. The school that I went to taught with the objective of safety of the client, safety for yourself, and being educated on the regulations in New York State."
Educator and owner of A Curl Can Dream, Daryce Willis, agrees. "It's for sanitation, it's for health reasons. It goes beyond hair. I'm a hairstylist, but the reason I love this industry is the science behind it. A lot of things [stylists] do, are covered in school as to why not to do it," says Willis, whose passion for the science behind hair pushes her to continuously learn.
While it's important to know the science behind hair care and the importance of keeping nails healthy and fly, many artists agree that being licensed doesn't guarantee you'll work or become the next big thing. And although technique can be taught, true talent and aesthetic sensibility are innate—a point that all of the artists interviewed agreed upon.
Zoe, a self-taught colorist, approaches every appointment as an opportunity to hone her craft. "I'm going to cut, color, and style this person's hair how I think their hair should be cut, colored, and styled. I see stylists get new clients and all their shit looks exactly the same." It's similar for Flowers, who has spent years sharpening her eye and setting her own standard. Their vision is uninterrupted by the influence of the "right way," both women are educated on their own terms.
Stewart—who started getting into nail art last year—says she's a hybrid of both. Although formally trained in foundational nail techniques, she considers herself a self-taught nail artist.
One of the biggest issues with cosmetology schools, however, is that many of the schools themselves are archaic. It can be an expensive investment (programs can cost tens of thousands of dollars), and many of the techniques are outdated—the licensing test hasn't changed much since the 1980s. And even though many schools offer financial aid, there's no guarantee you'll work post-graduation. The goal is often to ensure students pass the state board rather than teaching real-life skills that transfer to a salon. In short, you won't be learning how to box braid or apply balayage in school. "Too many schools are teaching the basics where it is going to be so hard for these students to ever get a job," Atouzo Neihule, co-founder of Neihule Salon and Neihule Academy of Beauty based in California, says. "Half of the stuff that we do in State Board [exams] is not done in a real salon. The only way it's going to change is if the State Board tests on real salon environment techniques."
But, not going to cosmetology school or getting a license can be detrimental for a career in the long run, especially if the goal is to open up a business of your own. An unlicensed hairstylist can't get insurance, set up an official shop, get sponsorships, or work in certain environments. It can be limiting for self-taught stylists who want to take their work beyond their immediate community or hope to scale their business and hire other people.
And this is why there's no one answer to the question of whether or not cosmetology schools are still necessary. Just like a bachelor's degree doesn't make you smart, a license doesn't make you talented, and many cosmo schools are in desperate need of a refresh. Maybe one day the two will meet in the middle—Neihule Academy is one school trying to bridge the gap—but until then, the choice remains up to the consumer about whether or not they care about formal training in their stylists.