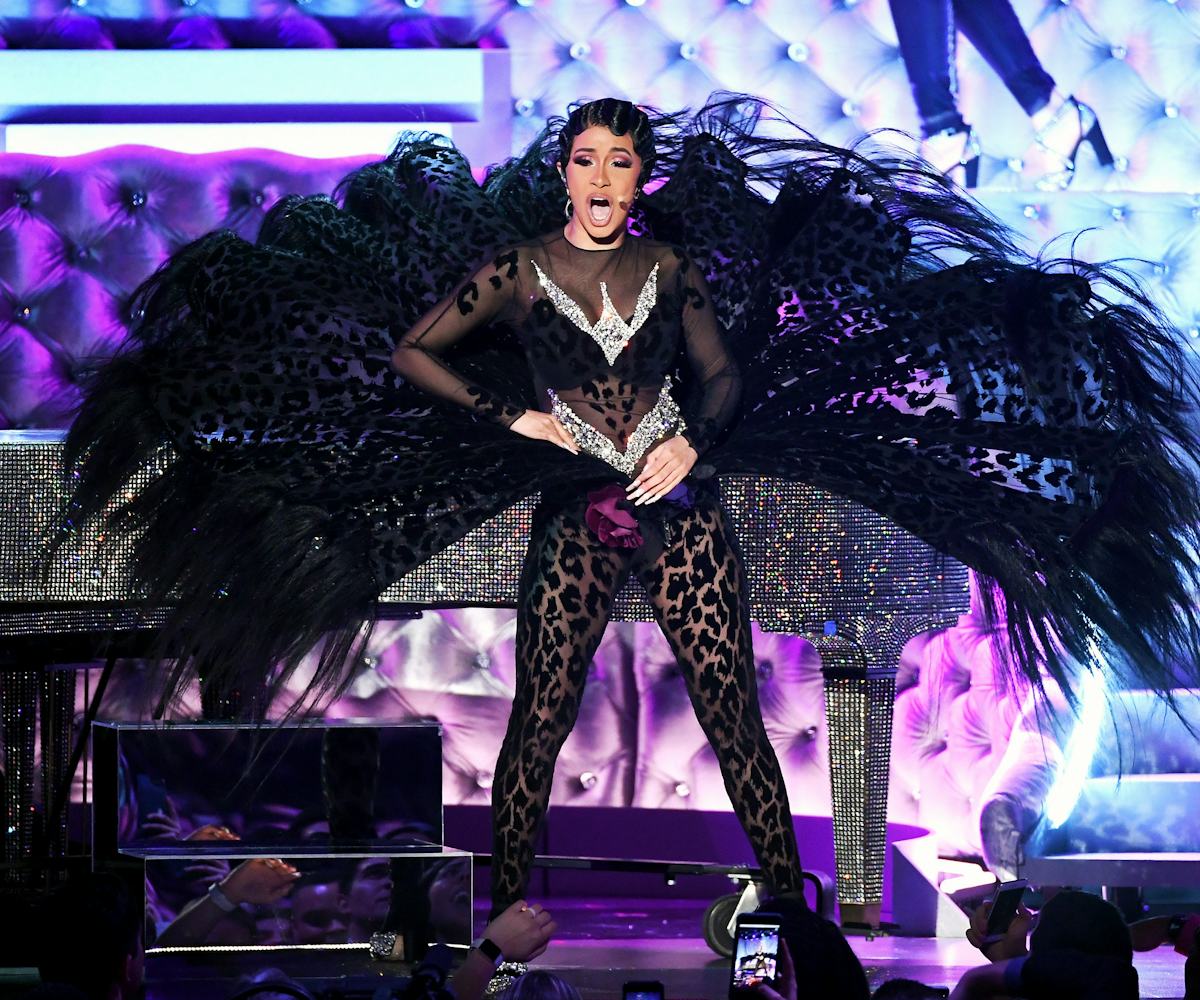 Photo by Kevin Winter / Getty Images.
The 2019 Grammy Performances You Should Watch (Again)
They made the entire thing worth it
The Grammys heard us when we said we wanted more women. They let female artists dominate the stage at the 61st annual award ceremony and the women did not disappoint. (A few of the guys were okay, too.) These are the sets you need to go re-watch right now!
Camila Cabello
When she gave red carpet interviews before the show, Camila Cabello was clearly nervous. But it's obvious she channeled all of that nervous energy into putting on a killer theatrical performance of "Havana (Live)." The stage was set up like an apartment building and she welcomed Ricky Martin, Young Thug, and J Balvin onstage to bring the whole thing to life. It was honestly a perfect opening.
Shawn Mendes
I'm not a fan of many straight white dudes, but Shawn Mendes left quite the impression with his live offering of "In My Blood" on a cut-up piano. I wasn't even mad when Miley Cyrus showed up for a duet.
H.E.R.
Everything H.E.R. does is perfect. Her live rendition of "Hard Place" in a really sparkly jogger set was no different. Don't @ me.
Janelle Monáe
When they write the history of this stage of LGBTQ representation and progress, Janelle Monáe better be front and center. She represents what queer Black women and femmes have to offer to LGBTQ culture. Monáe performed "Make Me Feel" with snippets of "PYNK" and "Django Jane." The whole affair was one that would have made Prince proud.
Cardi B
It was hard to get through the rest of Grammys after Cardi B literally shut the entire awards down with a live rendition of "Money." It's the only rendition of the song that can top the music video. I screamed. I gagged. I nearly cried. If there are still any lingering doubts about Cardi's star power, this performance just shut them down. I stand by the assertion that she is one of the best hip-hop performers of our era.
Dan + Shay
I'd never even heard of Dan + Shay before this Grammy nomination cycle, but you can bet your bottom dollar that I'll remember them from here on out. First of all, their musical selection at this year's Grammys was called "Tequila." If you're trying to make a fan of me, that'll do it. But Shay's pipes also pack a really strong punch.
Diana Ross
All I'll say after seeing Diana Ross is that I wish I had more Aries in my natal chart.
Lady Gaga
Apparently the internet is upset that Bradley Cooper wasn't there to perform "Shallow" with his A Star Is Born co-star. The gag is… I never saw A Star Is Born. So I'm more than happy to stan Lady Gaga in a bedazzled catsuit all on her own.
Brandi Carlile
I am not really a fan of country music, but Brandi Carlile just changed my mind. Her performance of "The Joke" was soulful and powerful thanks to a booming voice that brought the entire house down. I am willing to reconsider my disinterest in the Country Music Awards this year if she's going to be there.
Dua Lipa & St. Vincent
*Frantically searches for a blunt cut bob wig to role play with my girlfriend*