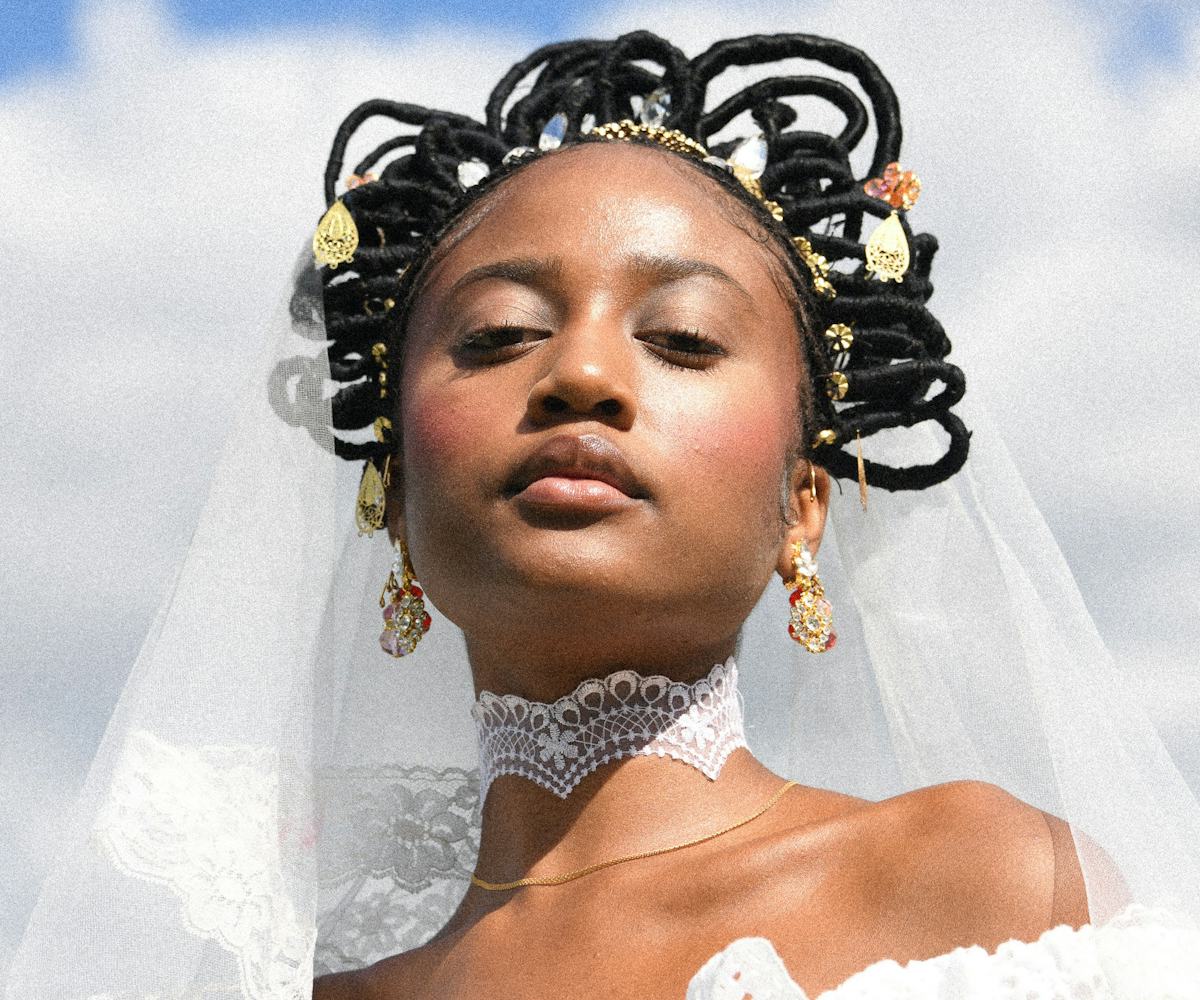 Photographed by Camilla Mecagni
The Most Inspired Looks From Afropunk 2019
It's the most wonderful time of year
This weekend marked the return of Afropunk, the festival circuit's most fashionable event. Thousands descended on Brooklyn's Commodore Barry Park Saturday and Sunday, eyes lined and lips glossed. This year's looks were just as inspired as previous ones, with concert-goers opting for hi-fi, lo-fi, and everywhere in between. There was no shortage of beads, an abundance of rhinestones, and enough bold makeup looks to make Euphorialook tame.
Every year feels different—even if we come across the same head-turning faces—and serves as a testament to the versatility and creativity of Black people. We've rounded up the best of the looks, ahead, so that you can start getting inspired for your Afropunk look next year.
Little House on the Prarie, if the prairie were in Brooklyn.
Arianna Benson, @anabensonn
We're almost positive that this is what heaven looks like.
Shahem M., @5hahem
Not pictured: the faux goldfish "swimming" in his white boots.
Thaddeus William-Coates, @hippypotter
Akua offered up Big Saint Energy, and we're totally into it.
Akua Shabaka, @shabakaaa
Let this be your leather inspo for 2019 and beyond.
Reggie, @badmancuningham
This hair look turns a high puff into a work of art.
We'd like to think this beauty invented the color ice blue.
Platinum blonde and sky blue make one hell of a combo.
Caution: Fly looks ahead.
Jaquam Mitchell, @mitchellbyjaquam
All the cool girls wear tooth jewelry, don't @ us.
Jiji, @_jiji.k
A beaded headpiece is always a good idea.
Long hair, and she really doesn't care.
Andrea, @martiancum
This look brings new meaning to the words "rhinestone cowboy."
Anuli D., @thoughartanuli
Slime season shows no sign of slowing down.
When the headpiece mimics nature.
A crown fit for a king.
Monochrome takes on new meaning when you match your hair to your makeup look.
Fresh-faced and stunning.
A look!
We're literally mesmerized.
Pricela, @pricelapj
Knits and jewels = the best combination.
Dakota Lee, @thechroniclesof
Pearls are very much on-trend for fall.
Mila Koren, @milakoren
Young (coordinated) love.
Vesper Han, @shecoolshechill and Mila Koren, @milakoren