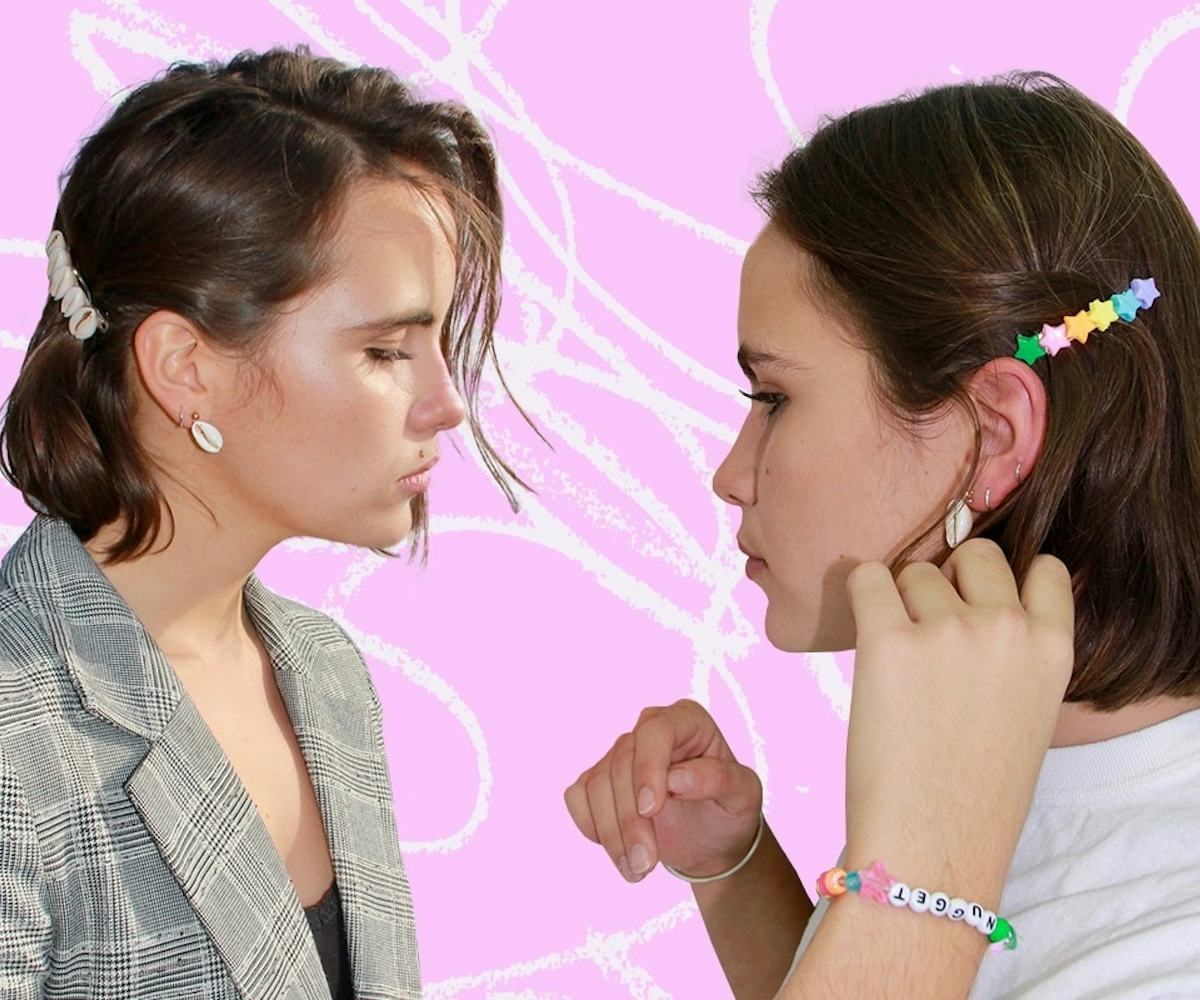 This Brand Helped Me Break Into The Barrette Trend Without Breaking The Bank
I'll take one of everything
Friends don't let friends miss out on all the cool, under-the-radar things they know about, like which little-known beauty brand is low-key making the best highlighter around. And because we consider our readers to be like friends, we gather together all our best finds in our Don't Sleep On Thisseries. Check in every week to see what things we can't wait to share with you.
For the past few months, I've really wanted to try out the hair clip trend, but I haven't wanted to spend a whole paycheck doing it. I'm not one to spend all that much money on anything, but especially not something that I'm not sure if I'll like, or a trend that I think might go away. But after months of seeing this trend everywhere and determining that it wasn't going away anytime soon, I knew I had to give in.
Luckily, Neophyte Jewels has served as the perfect, glittery stepping stool to help me break into the barrette trend, and I don't think I'll want to shop anywhere else for hair candy. Priced at an affordable $7 to 12 a pop, this brand gave me the opportunity to stock up on all the styles I wanted without worrying about draining my checking account.
Pretty much all the other hair clip brands I saw were at least twice as expensive, but Neophyte's selection is more than just affordable, it's also perfectly trendy. The brand has everything from oversized pearl and glittery charm barrettes to ones sporting pithy sayings, like "dang it."
And after receiving my delivery, I was really delighted to see how perfectly the assortment I ordered worked together, allowing for the maximalist layered barrette look that everyone seems to want nowadays. The colors popped against my black hair and made me look like a pro at this whole barrette trend—even though I felt like I wasn't even trying.
Thanks to Neophyte, I might even try out the padded headbands that everyone seems to be coveting right now, too. The brand has a sweet green tweed one, which I might be able to pair with something slime green—another trend I'm becoming more and more anxious to try out.
I'm definitely grateful to Neophyte for helping me dip my foot into this trend without costing me an arm and a leg, but I'm honestly worried that I'll end up buying and wearing too many at a time. Whatever, I'm a barrette master now. I can do whatever I want.
Neophyte Jewels, Barrettes, from $7, available at Neophyte Jewels.
Want to see more stories like this? Sign up for our wellness newsletter