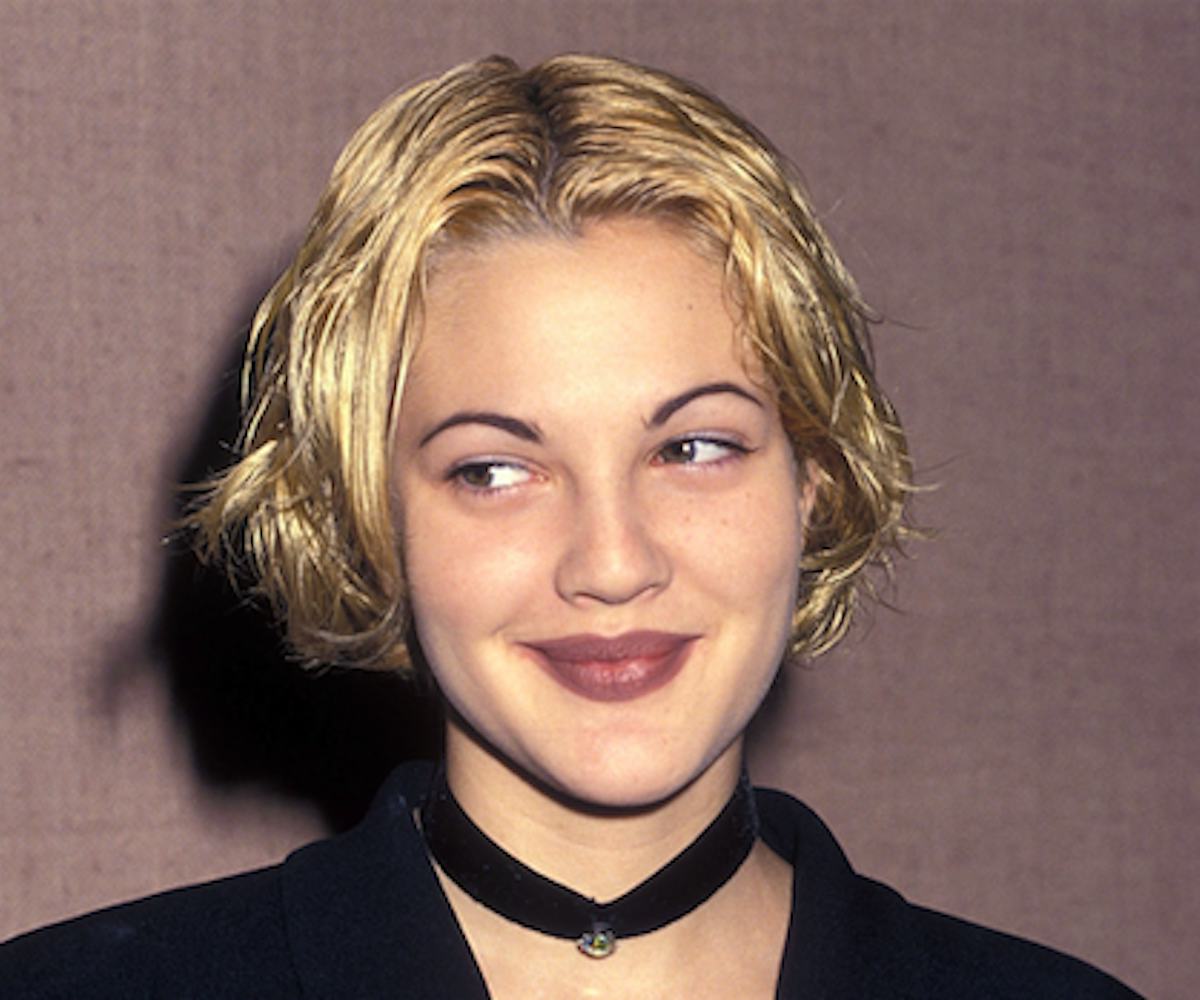 Photo by Ron Galella, Ltd./Ron Galella Collection via Getty Images
The 23 Best Golden Globes Beauty Looks Of All Time
From Drew Barrymore barely-there brows to Beyoncé's body shimmer
Ever since the first Golden Globe Awards ceremony in 1944, the event has served as an opportunity to not only celebrate the very best in film and television, but for the stars of Hollywood to show up and out on the red carpet in some of their most major looks of the year. And because each decade had its own, definitive style rules and trends — from big hair in the '80s to blue eyeshadow in the '90s — it makes looking back at all of the best Golden Globes beauty looks a true treat.
Take, for instance, when Cher won Best Actress in a Motion Picture Musical or Comedy in 1988 for her role in Moonstruck. The multi-hyphenate walked the red carpet in big, tall curls and a witchy makeup look, complete with purple eyeshadow and a deep mauve color on her lips and cheeks. In 2005, The O.C. star (and two-time NYLON cover star) Mischa Barton gave her Orange County best with tousled beach curls and sun-kissed skin. In 2019, hints of modern blue were hard to miss — be it in Lady Gaga's hair or brushed onto the lashes of Lupita Nyong'o.
Ahead of the 77th Golden Globe Awards, airing on Sunday, Jan. 5, 2020, take a look back at some of the ceremony's very best beauty looks of all time, below.
Marilyn Monroe, 1962
Monroe giving her tried and true glam at the 19th annual Golden Globes —swooped blonde hair, full lashes, red lip, and that single dimple.
Peggy Lipton, 1970
In true '70s fashion, Lipton wore her hair in feathered waves, with a serious middle part.
Cher, 1988
Deep mauve tones on the eyes, lips, and cheeks, topped off with her signature, voluminous '80s curls.
Julia Roberts, 1990
Roberts mastered natural cool with her long, auburn curls undone, groomed full brows, and orange-nude lips.
Drew Barrymore, 1992
Potentially the most '90s look possible: crunchy bob, barely-there arched brows, and a deep mauve lip.
Winona Ryder, 1994
Ryder's iconic pixie cut, toughened up with some equally iconic blue-violet eyeshadow.
Halle Berry, 1997
Berry made the '90s prom hair work on the carpet, sparse bangs and all.
Angelina Jolie, 1998
Between the blue shadow, glossy lips, and dewy skin, this photo of Angelina Jolie could very well be a still from Euphoria.
Gwyneth Paltrow, 1999
The pulled-back side bang look never looked so good.
Mischa Barton, 2005
The O.C. star looked the part when she walked the '05 carpet with bouncy beach waves and a sun-kissed tan.
Beyoncé, 2007
B'Day-era Bey showed out on the 2007 carpet dosed in body shimmer, with glossy lips and blond highlights to top it off.
Megan Fox, 2009
Soft glam for Megan Fox, who somehow pulled off a timeless look in 2009 — a year where style and beauty was anything but.
Zooey Deschanel, 2012
Deschanel flipped her girl-next-door vibe on the 2012 carpet with big, voluminous hair and bold lashes.
Adele, 2013
A classic look from the singer at the time, Adele wore thick lashes with fresh skin, a pink lip, and her iconic bump-it updo with long, swooping bangs.
Anne Hathaway, 2013
Anne Hathaway mastered classic beauty with subtle glam during her pixie cut era.
Emma Stone, 2015
See: The photo that women everywhere brought to their haircut appointments after Stone walked the 2015 carpet.
Zoë Kravitz, 2016
Kravitz unsurprisingly brought her laid-back cool to the carpet in 2016 with her lived-in goddess box braids, brushed-up brows, and smudged smokey eye.
Tracee Ellis Ross, 2017
Ellis Ross' bouncy curls, pulled back into a ponytail, made a simple, albeit big statement when she paired the style with a clean face and red lip.
Zazie Beetz, 2017
The Joker star added a touch of unexpected to her otherwise-minimal makeup with subtle dots of eyeliner underneath both of her eyes.
Millie Bobby Brown, 2018
Brown, who was 13 at the 2018 ceremony, edged up her look with a thick winged liner, a top knot braided up the back of her head, and an ear full of cuffs. The look hit the cool, but still age-appropriate sweet spot.
Issa Rae, 2018
With her hair pulled up into a bun, full attention was brought to Rae's cool smokey eye, and glowing décolletage.
Lady Gaga, 2019
To match her Cinderella-inspired dress, Lady Gaga sprayed temporary baby blue dye onto her pulled-back platinum blonde hair — and somehow made it look regal.
Lupita Nyong'o, 2019
The coordinating blue was a big trend on the 2019 carpet, with another example from Us star wearing vibrant blue liner and mascara to match her beaded gown. The look was pulled together with a spherical, bouffant updo and dewy skin.