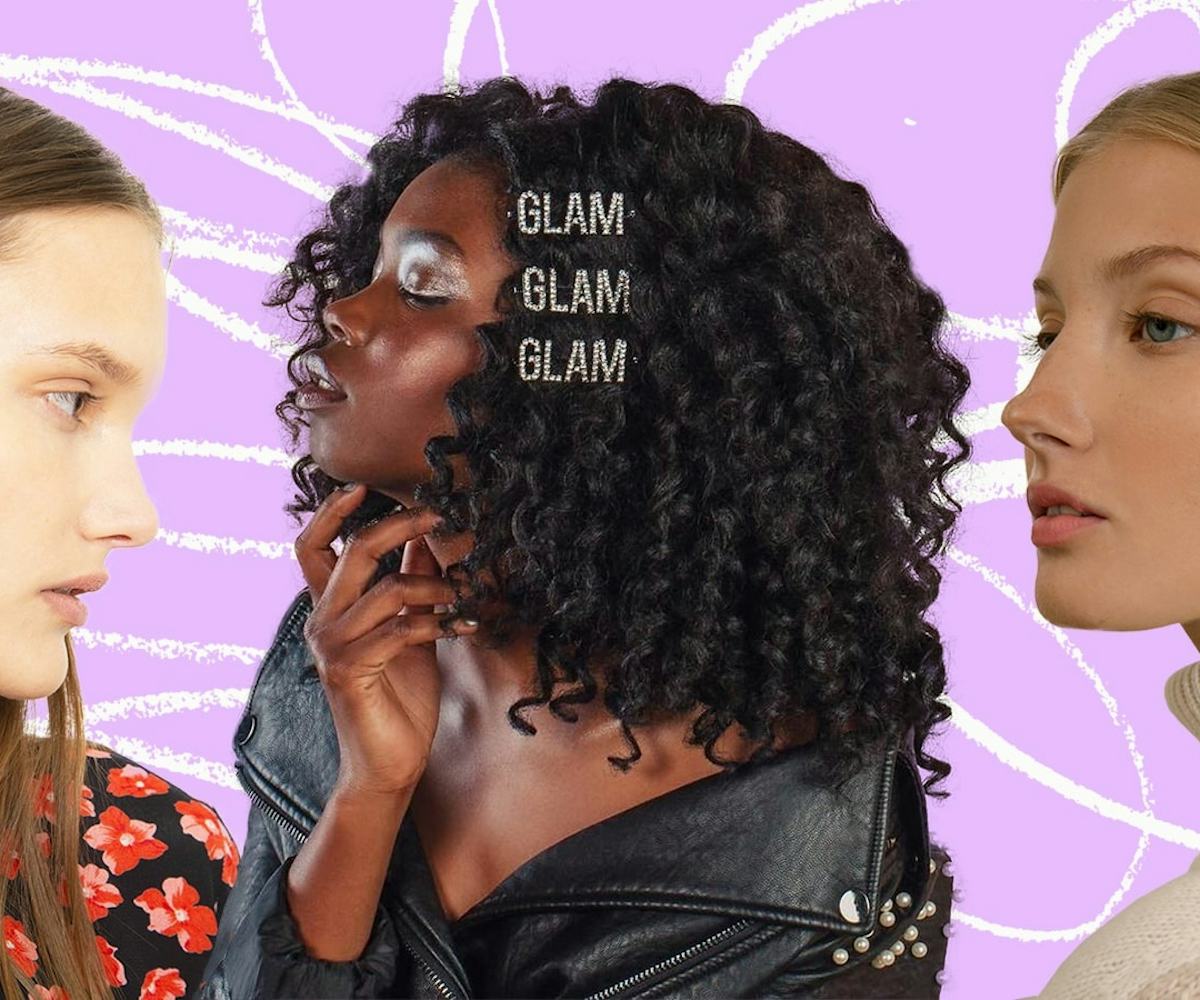 14 Ways To Rock The Biggest Hair Trend Of The Season
Hair clips and barrettes are back, and better than ever
If we had to name one star trend to emerge from the streets of New York Fashion Week, without a doubt, it's the revival of the hair clip.
While clips and barrettes of all sorts have been slowly gaining Instagram fame since this past summer, Fashion Week street style photographers, and, obviously, their subjects, have truly put them back on the map. Just about every editor, influencer, and celebrity show attendee showed up with at least one bedazzled, bejeweled, or tortoise-shelled hair clip. (Okay, maybe we're exaggerating, but we swear, they were everywhere.)
What we're saying is, if you haven't already started adorning your locks with things like pearls, jewels, seashells, or even a basic snap clip, now is the time to hop back on the bandwagon. From bows and stars to spider webs and leopard print, we rounded up some of the cutest (and quirkiest) clips and barrettes to snatch up this season.
While these are all arguably much cuter (and much less cringe-y) than the hair accessories of our youth, we're all collectively crossing our fingers that butterfly clips aren't next.
Valet, Cosmic Barrette in Blue, $30, available at Valet.
Pixie Market, Leopard Hair Clip, $8, available at Pixie Market.
Sylvain Le Hen, Barrette 84, $63, available at Revolve.
Jiwania, Spider Hair Clip, $190, available at Farfetch.
ASOS, Pack Of 2 Hair Clips In Star And Moon Design, $13, available at ASOS.
Farrow, Genevieve Hair Clip, $14, available at Farrow.
Frankie Shop, Wine Oval Barrette, $9, available at Frankie Shop.
Zara, Four Pack of Multicolored Hair Clips, $5.90, available at Zara.
Kitsch x Justine Marjan, Glam Rhinestone Bobby Pin, $29, available at Kitsch.
Simone Rocha, Off-White Pearl Flower Hair Clip, $105, available at Ssense.
Jennifer Behr, Cira Gunmetal-Tone Crystal Hair Clip, $175, available at Net-A-Porter.
Dannijo, Marcelle Barrette $95, available at Shopbop.
ASOS, Pack of 2 Hair Clips Snap Shape in Tortoiseshell, $13, available at ASOS.
Colette Malouf, Gemology Large Barrette, $108, available at Colette Malouf.
NYLON uses affiliate links and may earn a commission if you purchase something through those links, but every product chosen is selected independently.