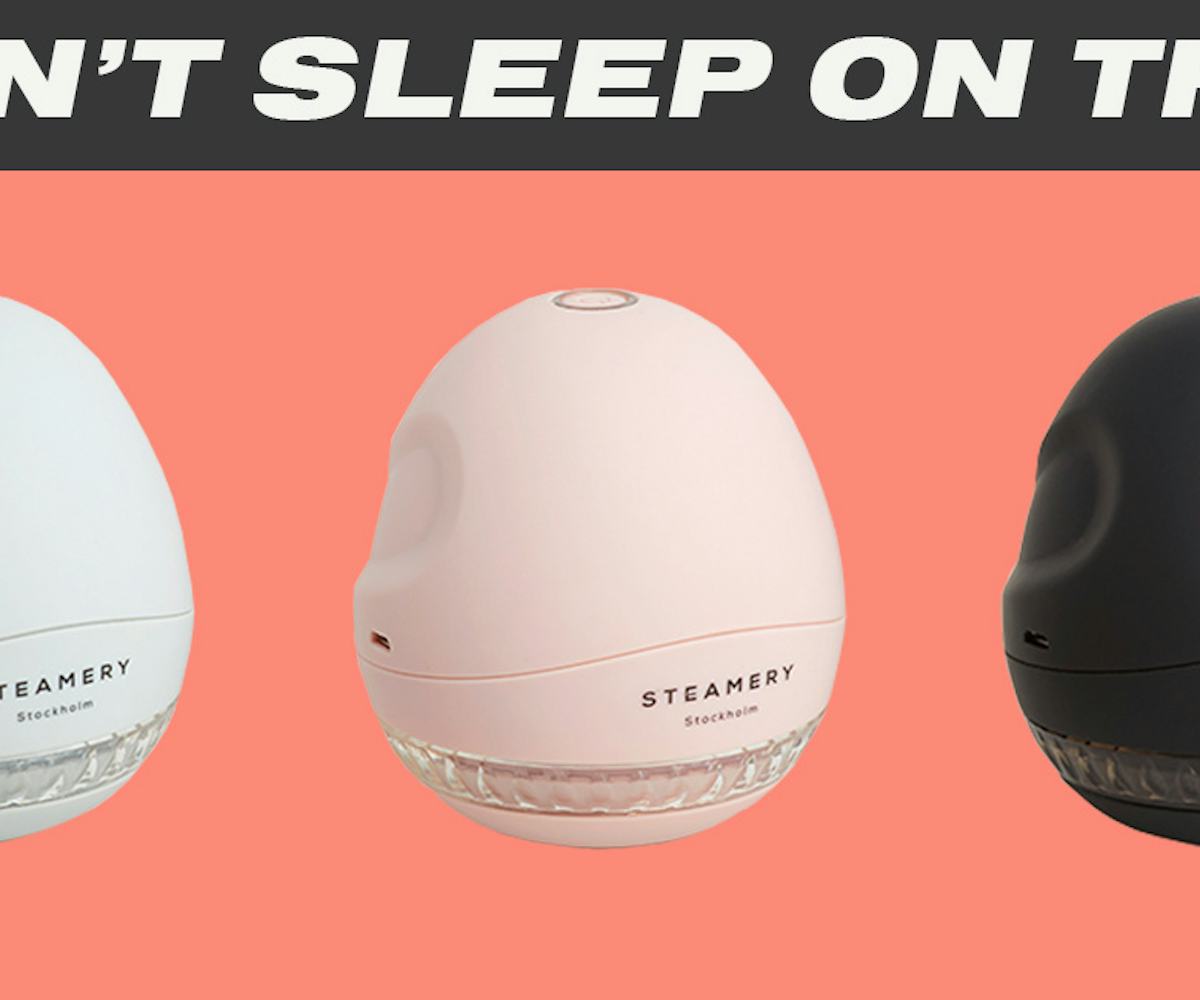 Photo via Soda Says
This Little Tool Keeps All My Sweaters Looking Brand-New
Pilling doesn't stand a chance
Friends don't let friends miss out on all the cool, under-the-radar things they know about, like which little-known beauty brand is low-key making the best highlighter around. And because we consider our readers to be like friends, we gather together all our best finds in our Don't Sleep On Thisseries. Check in every week to see what things we can't wait to share with you.
Despite my penchant for all things fashion and the fact that I truly enjoy getting myself dressed every morning, I have something to admit: I kinda treat my clothes like shit. It's rare that a boot or sandal that makes its way to my closet survives more than a season or two, no matter what the level of quality, and I can safely say at least 35 percent of my clothing features at least one Frank's Red Hot stain. Laundry day? Everything is thrown in as one load together, no matter what color or fabric, no questions asked. (This is why I don't own anything white.)
And so, it's pretty rare that any winter sweater I wear—from thin basic turtlenecks to those of the oversized, chunky variety—looks as presentable as it should. The biggest culprit–aside from probable hot sauce stains—is pilling. From two years of allowing my old roommate's cat to sit on my chest whenever she pleased to throwing my clothes into one mountainous pile on the floor (you know, rather than neatly fold and put them away), my sweater collection has seen better days.
The thing with pilling is that there's almost no way to remove it without destroying your sweater entirely. Tug too hard on a pulled yarn, and you'll find it unraveling in no time. I've also tried the disposable razor trick, only to find that I over-shaved to the point of no return. Just when it felt like all hope was lost, I found this nifty product to help safely refresh and renew my pilled sweaters: Steamery's Pilo Fabric Shaver.
This egg-shaped mini razor features an electric shaver that swiftly (and neatly) buzzes off any pulls, pills, and fuzz building up on your garments, leaving them smooth, clean, and undamaged. And it's changed my life.
Not only is it practical and innovative, but it's also really pretty.It's Swedish, so, naturally, it's aesthetically pleasing and sculptural in design, so I don't mind leaving this one out on my dresser for last-minute dressing emergencies. It also comes in a number of millennial favorite shades, from dusty pink to pale gray, which is always a plus.
So, while I never imagined that I would one day need a small electric razor specifically to shave my sweaters and knits, I'm sure happy this magical little device came my way. In fact, I've gone on to shave just about everything in my house. Kitchen dishtowels that snagged on my rings? Fixed. The armchair that's desperately in need of being reupholstered ever since the cat went to town on it? Not a problem.
In fact, Soda Says—the website that I first discovered Steamery—is filled to the brim with tech I didn't know I needed, but most definitely need now (which explains the name, as "Soda" stands for "School of the Digital Age"). Take, for instance, this small object that emits a blue light designed to lull you to sleep, or the device that's essentially a FitBit for your vagina. Genius.
You can snag your very own Steamery Pilo Fabric Shaver for $49 at Soda Says.