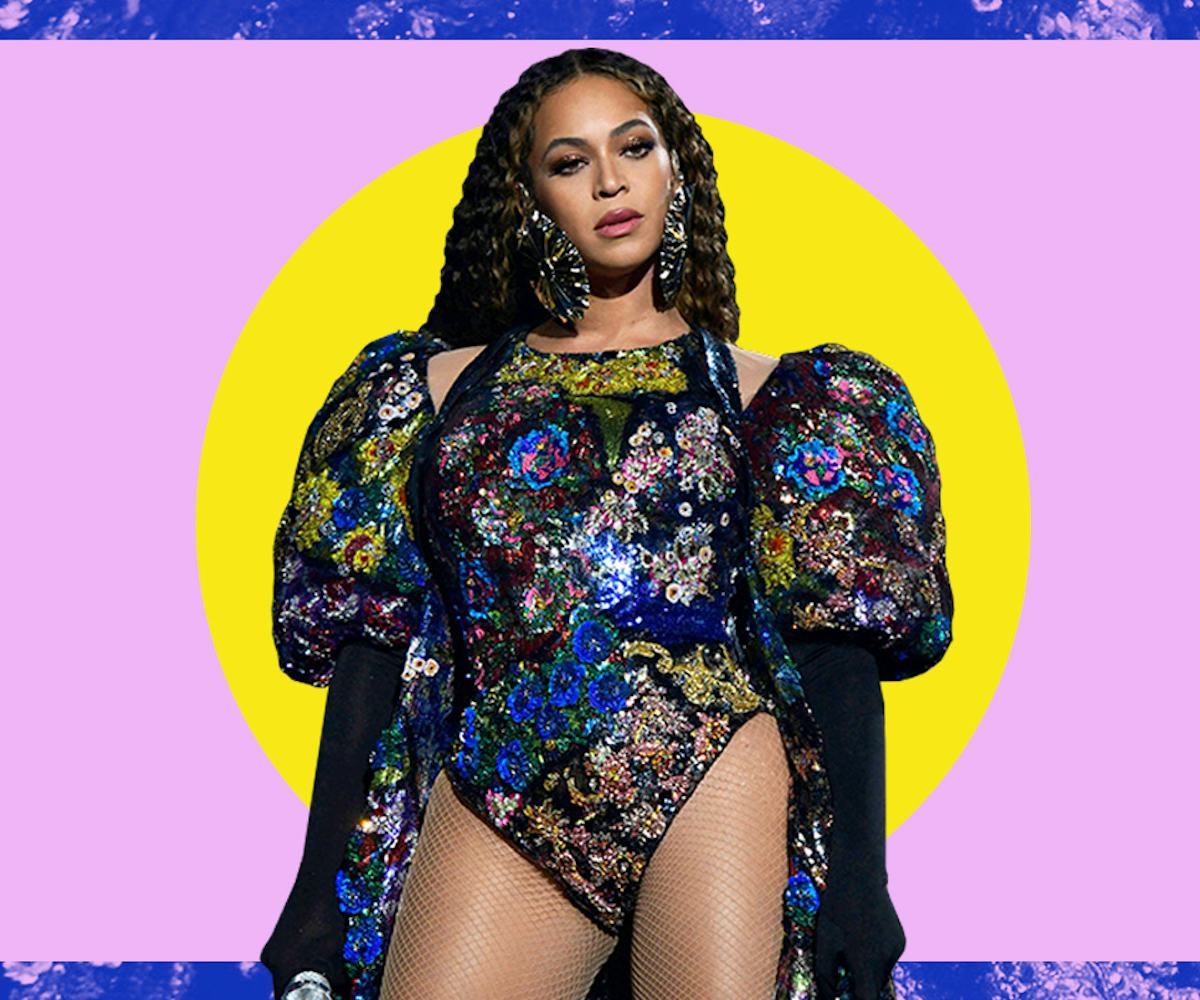 Photo by Raven Varona/Parkwood/PictureGroup/Shutterstock
Beyoncé Gives Less Fucks Now Than She Ever Did
38 years of greatness will do that
"I'm a grown woman. I can do whatever I want."
That's what Beyoncé told us in 2013 on her single "Grown Woman." At the time of the song's release, Bey was 31, married, already a multimillionaire, raising toddler Blue Ivy—and just a few months away from completely changing the music industry by dropping her self-titled fifth album with no promotion or warning. She was at a place in her life where she could literally do whatever she wanted, and so she did. But as true as it may have been six years ago that Beyoncé was grown, it's nothing compared to the grown woman-vibes mama is serving up now. Today, on her 38th birthday, it's clear that Beyoncé gives less of a fuck than she ever has.
"Grown Woman" was a playful, braggadocious bop that credits her beauty and professional success for taking her to life's highest peak. It's about how she realized her childhood dreams, and how hard she had to work to do it. In many ways, the track equates her maturity with being bossy (in the sexy Kelis way, not the demeaning way). Looking back, it was a relatively youthful flex to assert one's independence. But six years, two more children, three more tours, another monumental album, and a handful of culture-shifting moments later, Beyoncé doesn't need to flex.
There is a moment in Homecoming—Beyoncé's Netflix documentary about the making of her 2018 Coachella set—when she reflects on the limits to which she's pushed her body and her mind to get the performance as close to perfect as possible. She was in pain, out of shape, and mentally distracted by the two newborn babies who needed her at home. She said something that I never thought I'd hear the greatest living entertainer say: She vowed to never push herself that hard again. Beyoncé is known for her work ethic. Her peers, mentors, and fans all agree that it's her willingness and ability to show up, practice, and not leave until the job (whatever it may be) is done. In the past, she's admitted to working herself and her team beyond reasonable human capacity. To see her adamantly refuse to do so moving forward marked a stark shift in priorities.
We've witnessed this on a visual level as well. All year, she's been giving us sprinkles of candid photos snapped by her 7-year-old daughter, Blue Ivy, iPhone shots of her at home surrounded by hundreds of pairs of Adidas, or in a chair getting her hair done, and wait for it… video compilations with complete strangers in them. The near-constant flow of colorful, professional, and perfectly polished pictures has been interrupted to show Beyoncé in her most human form. Even her most recent set of photos from an early birthday celebration at her husband's Philadelphia-based Made In America festival show her blocking unwanted pictures and bopping along to a Stevie Wonder version of "Happy Birthday" while holding her own cake. And she's beaming. It's not the mechanic smile we've seen from Bey either, it's the kind one possesses when they take their bra off after a long day or find some time for a glass of wine after putting all three of their children to bed.
Women aren't incomplete, unfulfilled, or under-performers until they have children. But they do change. And when they go from parenting one child to parenting three, they change again. But Beyoncé can lean into these changes because she's lived a life worth living, as Netflix's Jasmyn Lawson pointed out on Twitter.
This is why Bey is inspiring as hell: It's not because she's hit all of the markers of traditional womanhood in addition to building a monumental legacy (and fortune), or even that she got to do all the things she wanted to do. It's that Beyoncé has also spent so much of life doing things she didn't want to do in order to make all of this happen. At the still-young age of 38, Beyoncé is low on fucks because she used them all up in the previous decades. I'm wishing her a happy birthday and a life full of breaking even more barriers and walls, even the ones she built herself. The pursuit of perfection is officially over.
Correction: An earlier version of this article incorrectly identified Jasmyn's last name as Graham.