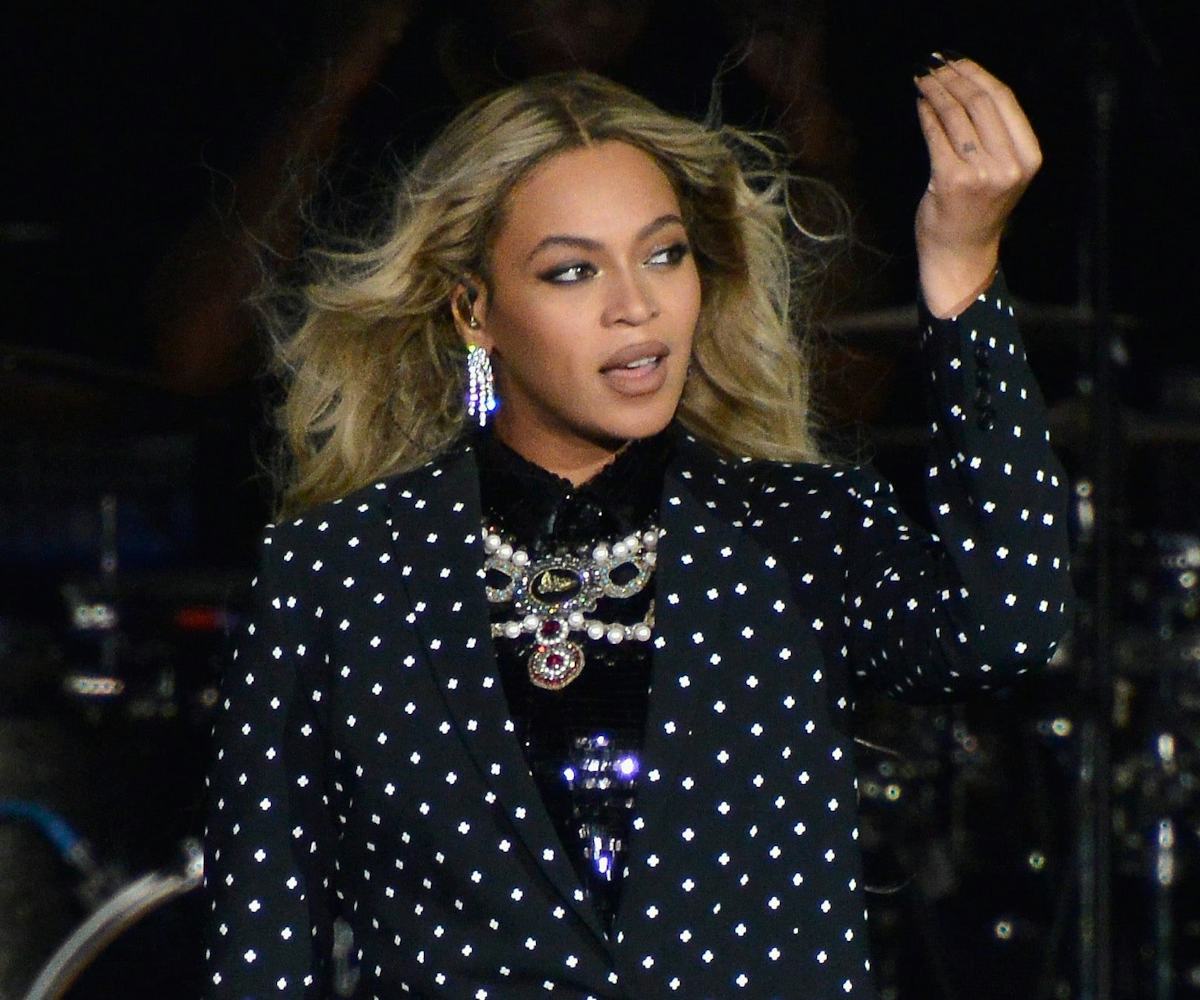 Photo by Duane Prokop/Getty Images
Beyoncé Is Partnering With Adidas To Relaunch Ivy Park
She'll be a creative partner, too
Beyoncé and Adidas are now business partners. Announced today, the partnership will make Bey a creative partner for the brand and also relaunch her activewear label, Ivy Park.
In their creative partnership, Adidas and Beyoncé will focus on creating new athletic and lifestyle products. Bey will "develop new signature footwear and apparel," the press release states. "This is the partnership of a lifetime for me," said Beyoncé in the same press release. "Adidas has had tremendous success in pushing creative boundaries. We share a philosophy that puts creativity, growth and social responsibility at the forefront of business. I look forward to re-launching and expanding Ivy Park on a truly global scale with a proven, dynamic leader."
Adidas does not seem to be interested in stifling Beyoncé's creative control of Ivy Park but, instead, will be helping her introduce her brand to a larger audience. The press release notes that she will retain ownership of the brand, which makes her "one of the first black women to be the sole owner of an athleisure brand."
Said Eric Liedtke, the executive board member of global brands at Adidas, "Beyoncé is an iconic creator but also a proven business leader, and together, we have the ability to inspire change and empower the next generation of creators."
There is no news as to when the new Ivy Park and Adidas threads will be released, but we're excited to see what comes out of this partnership.