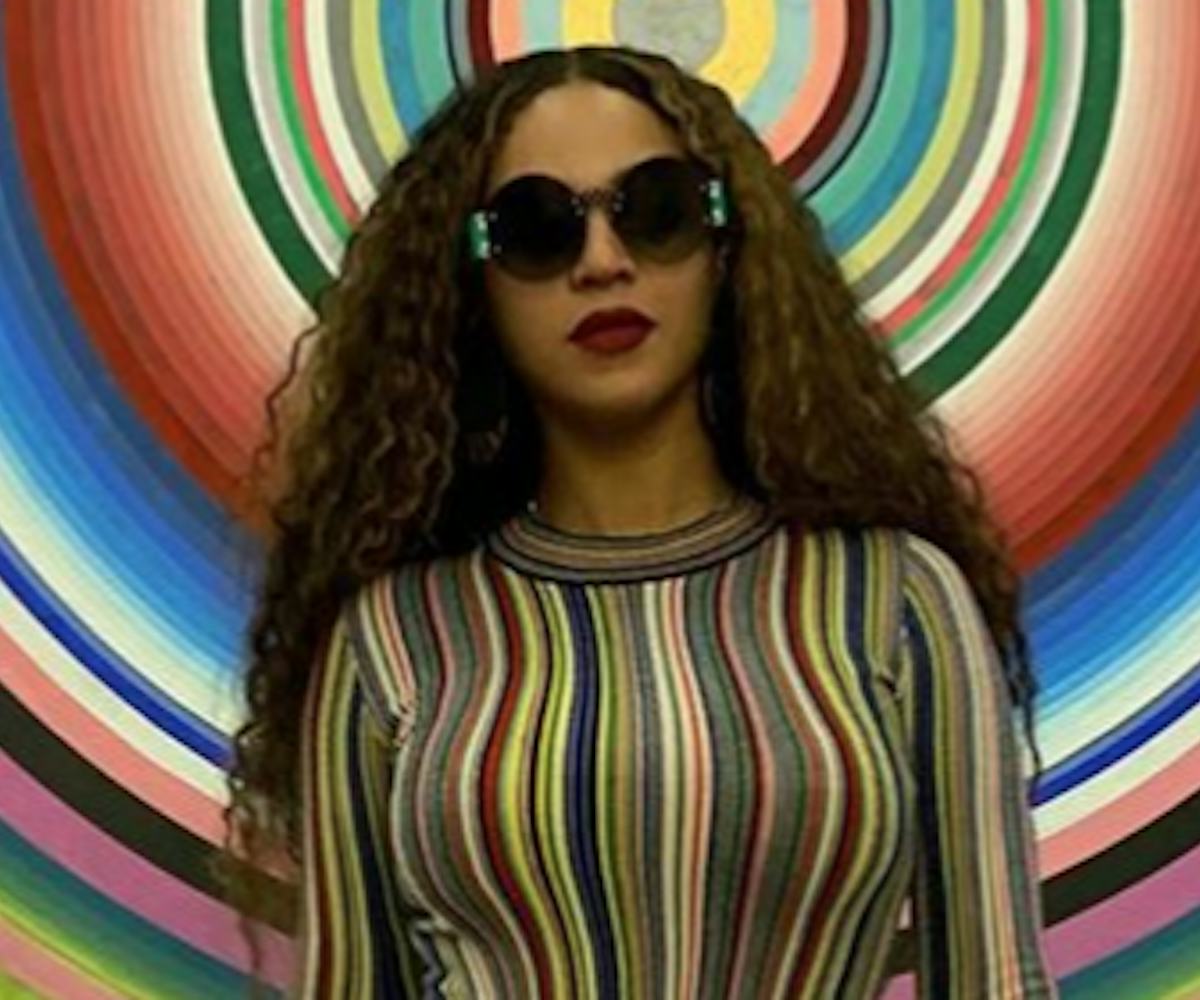 Photo via @Beyonce/Instagram
Blue Ivy Carter Is The Ultimate Instagram Daughter
These photos of Beyoncé are incredible
Who needs an Instagram husband when you have a photographer prodigy as a daughter? Apparently, Beyoncé doesn't always need Jay Z or a professional to capture content for her Instagram, because Blue Ivy can get her angles just as well, if not better.
Beyoncé captioned a collage of photos posted to her Instagram on Thursday, calling out "B.IV" as the person behind the camera. Naturally, everyone has taken this to mean that Blue Ivy was taking the photos of Bey in a striped two-piece outfit with a tiny belt bag. There is also a photo of Beyoncé's hand, showcasing her rings, and a shot of Blue Ivy posing on a spiked chair.
Honestly, it's probably impossible to take a bad photo of Beyoncé, since she's the definition of perfection, but Blue Ivy's devotion to capturing her mom's best angles is expert-level. She should teach a master class for the children of social media influencers.
Instagram husbands, take note: This is how you do it.