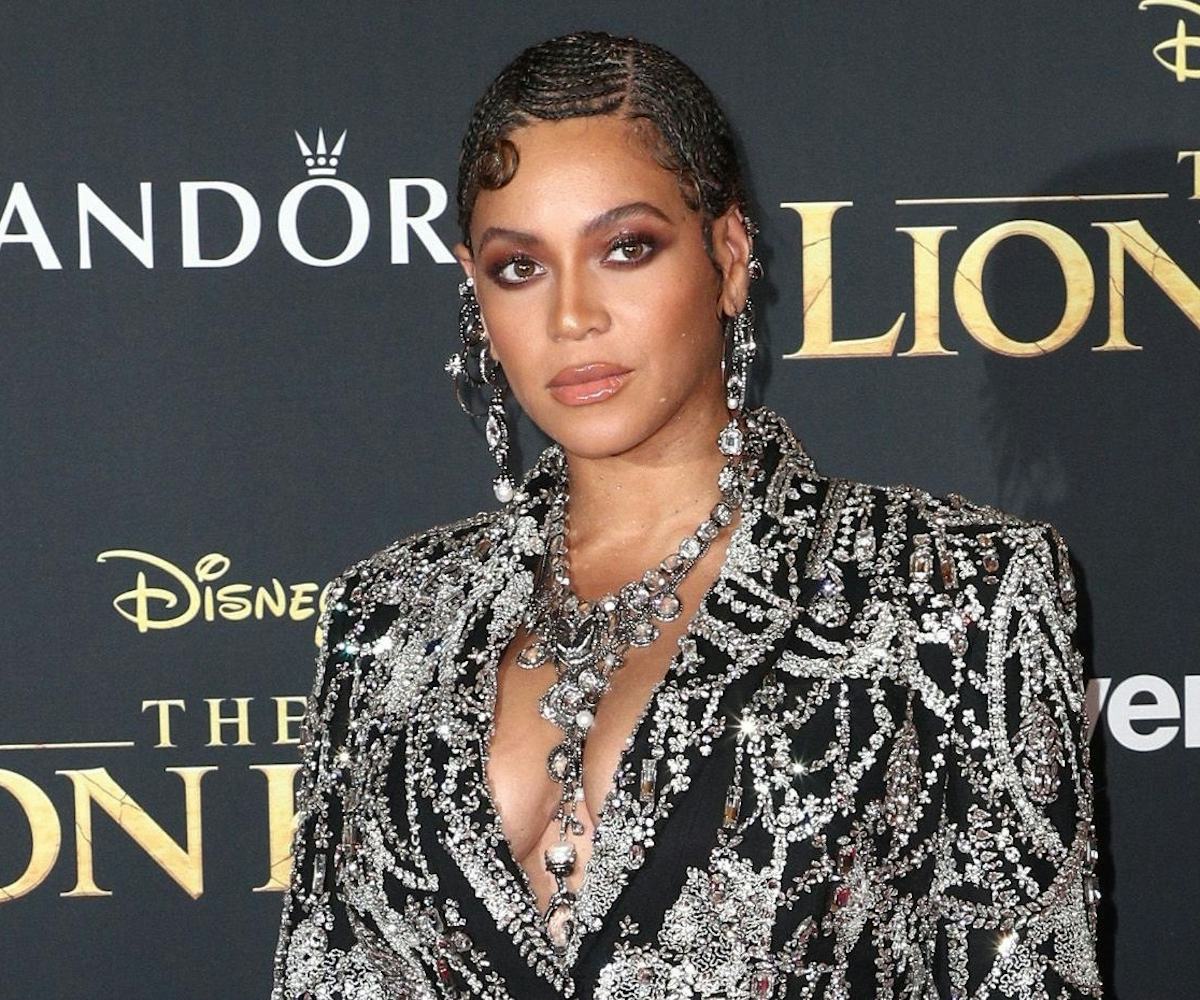 Photo via John Salangsang/BEI/Shutterstock
Beyoncé And Blue Ivy Wore Matching Outfits To The 'Lion King' Premiere
Now this is how you match
At the world premiere for The Lion King last night, Beyoncé and her daughter Blue Ivy shut down the red carpet in matching sparkly outfits, which made me wish I had a daughter to dress like a mini-me.
Beyoncé and Blue showed up to the premiere, wearing diamond-encrusted blazers over sheer, floor-length tulle skirts. Just in case you were wondering whether the blazer trend was over, the Knowles family is here to tell you that it's most definitely not: You can't wear anything better than these Alexander McQueen 'fits.
Bey's blazer was fully covered in diamonds, while Blue just had diamonds dusted on her shoulders. It also looked like she had some diamond-encrusted ponytail holders encircling the two buns in her hair. Her mom's hair, meanwhile, was in a slick low ponytail.
Their joint look is perfect, especially for the premiere of this film. Beyoncé is dressed like a real-life mother lion, and Blue looks perfect as her little cub. Nala is shook!