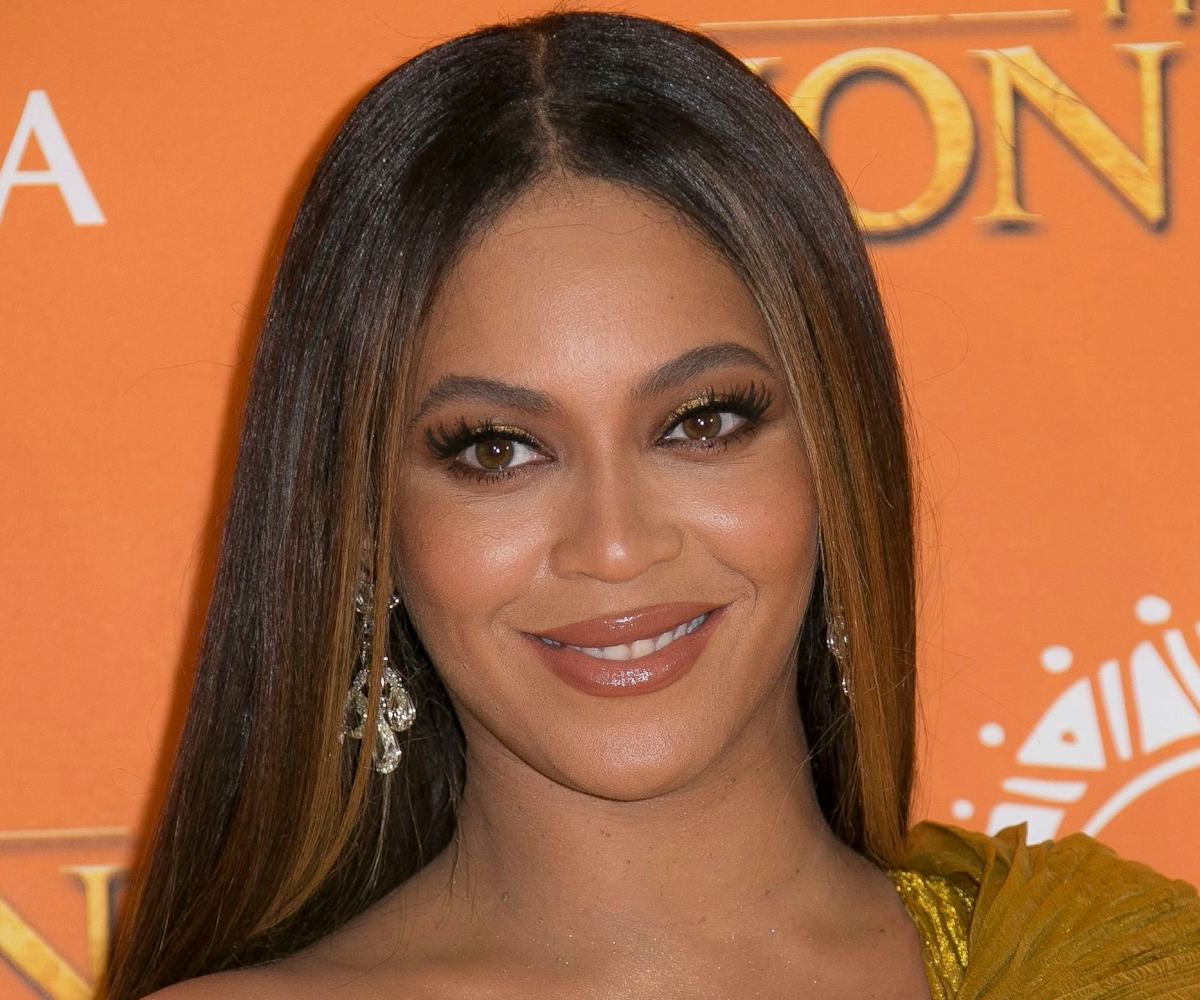 Joel C Ryan/Invision/AP/Shutterstock
Beyoncé Has The Internet Proud To Be "Brown Skin Girls"
'The Lion King' song made me emotional
Unless you've been avoiding the internet entirely today, you know that we are now living in a post-The Lion King: The Gift world, and unsurprisingly Twitter is losing its mind. The album combines some of the movie's iconic interludes with original tracks, and pulls together artists from across the continent and the U.S. to create a full-bodied, diasporic listening experience that's unmistakably reverential and beautiful. It's masterful, and further proof that Beyoncé—the album's executive producer—is a genius, full stop.
"Brown Skin Girl," in particular, which features Beyoncé, Wizkid, SAINt JHN, and a scene-stealing Blue Ivy has quickly risen above the rest (though I strongly suggest giving "Ja Ara E" a listen), and it's not hard to see why. The song speaks directly to young brown-skinned women and encourages them to embrace their skin tone with lyrics like, "Melanin too dark to throw her shade," and, "Your skin is not only dark, it shines and it tells your story." It's a love letter to brown-skinned women, a call for self-acceptance, affirming their beauty and desirability all at once.
Excuse me while I openly weep at the beauty of this track:
The lyrics have sparked an endless stream of tweets:
In closing: Brown skin girl, your skin just like pearls, the best thing in the world—I'd never trade you for anybody else.