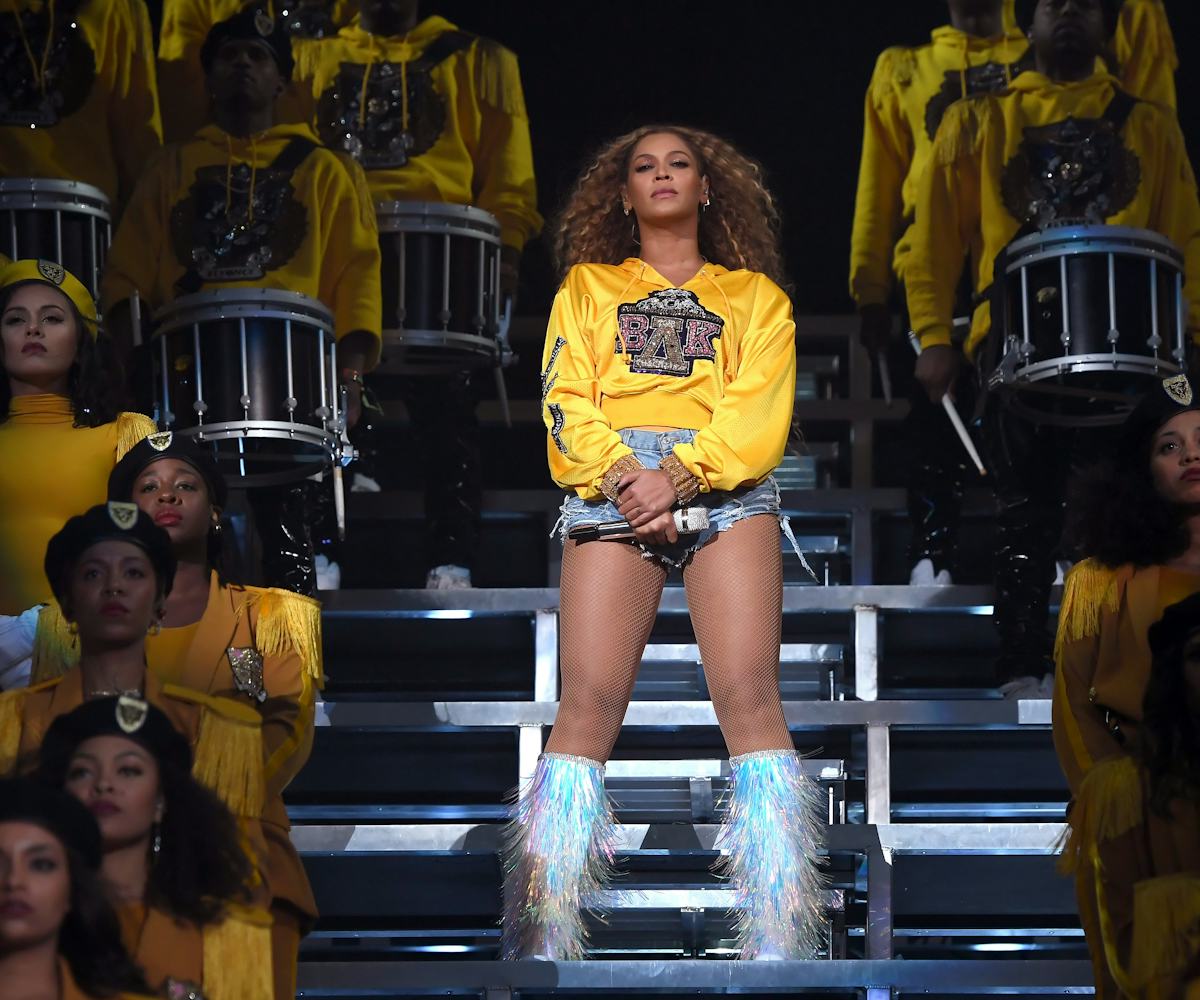 Photo by Larry Busacca / Getty Images.
Beyoncé's New Video From Coachella May Have Teased Her Adidas-Ivy Park Collab
"Homecoming Weekend" shows the private celebration that took place
I'm the first person to yell "pics or it didn't happen" when I hear about anything good. One of the reasons I love Beyoncè so much is that she gets it. I can always count on her to reveal whatever hand she's playing with an expertly curated rollout that is both visually pleasing and culturally significant.
Following the release of her Homecoming documentary on Netflix, she dropped a video on YouTube and IGTV, "Homecoming Weekend," pulling back the curtain on the private celebration that took place during Coachella weekend. Continuing her campaign to uplift historically Black colleges and universities, Beyoncé invited the Grambling State University marching band to perform in the desert. Based on the montage of pictures and videos from the video, it was super lit. Beyoncé snapped pics with members of the band, they performed that iconic cover of "Before I Let Go," and she and Jay Z swag surfed with the whole crew.
The video may also have been our first look at her upcoming collaboration with Adidas and her Ivy Park athletic wear brand, as words "Adidas Ivy Park" appeared early on. The walkway into the tent where the event was held was yellow with the three signature Adidas stripes, all of the band members were decked out in Adidas swag, and Bey herself posted up a pink, skirted tracksuit that I want to purchase immediately.
Bey's Homecoming definitely happened. I just hate that I wasn't there. Check out the video below.