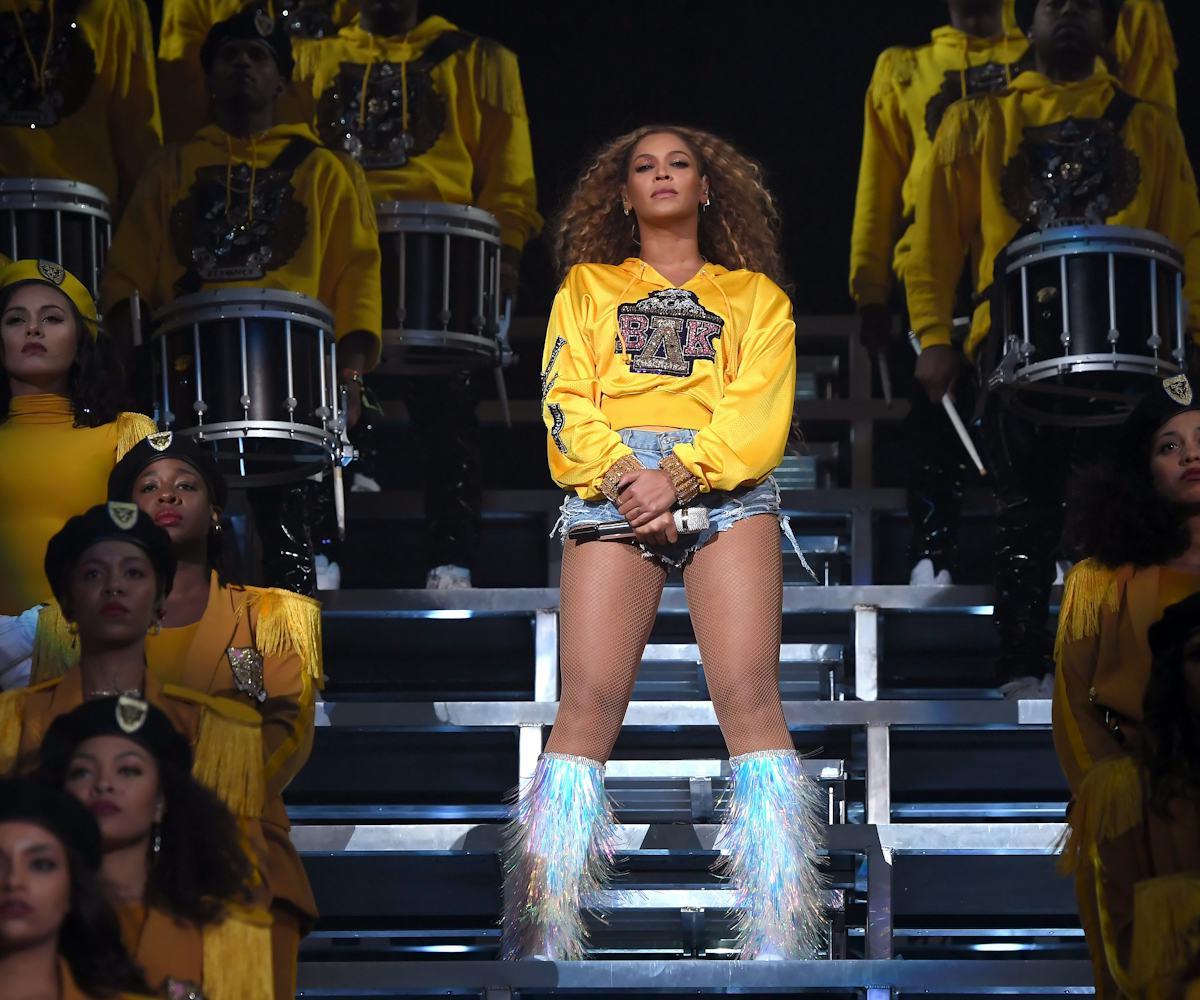 Photo by Larry Busacca / Getty Images.
The Making of Beychella Is Reportedly Coming To Netflix
Beyoncé is apparently working on a documentary about the historic performance
Coachella is so 2017. By that we mean: It was the last year the festival was able to exist outside of the shadow of Beyoncé's historic headlining performance at the 2018 festival. It was henceforth called Beychella and nothing was ever the same. Beyoncé must have known how monumental her set would be because, according to an exclusive report from US Weekly, she is working on a Netflix documentary that is "tied to" the performance.
There is no shortage of material to work with, either. Beychella was a massive undertaking. It involved five costume changes from the singer, 100 dancers, a full marching band, 26 songs, and two hours of non-stop action. Cameos from her husband JAY Z, sister Solange, former Destiny's Child members Kelly Rowland and Michelle Williams, and "Mi Gente" collaborator J Balvin were also perfectly coordinated. Production aside, the set was filled with Black history and pride. Beyoncé became the first Black woman to ever headline the festival and the show included nods to HBCUs, Black greek organizations, and a rendition of "Lift Every Voice And Sing," aka the national Black anthem. Beychella was a moment, and I want every drop of tea about Bey's creative process putting it together.
In addition to this great news, US Weekly also mentioned that the Queen is recording a few new songs that may be released as part of a deluxe album. Beyhive: it's time to secure your wig and get in formation.