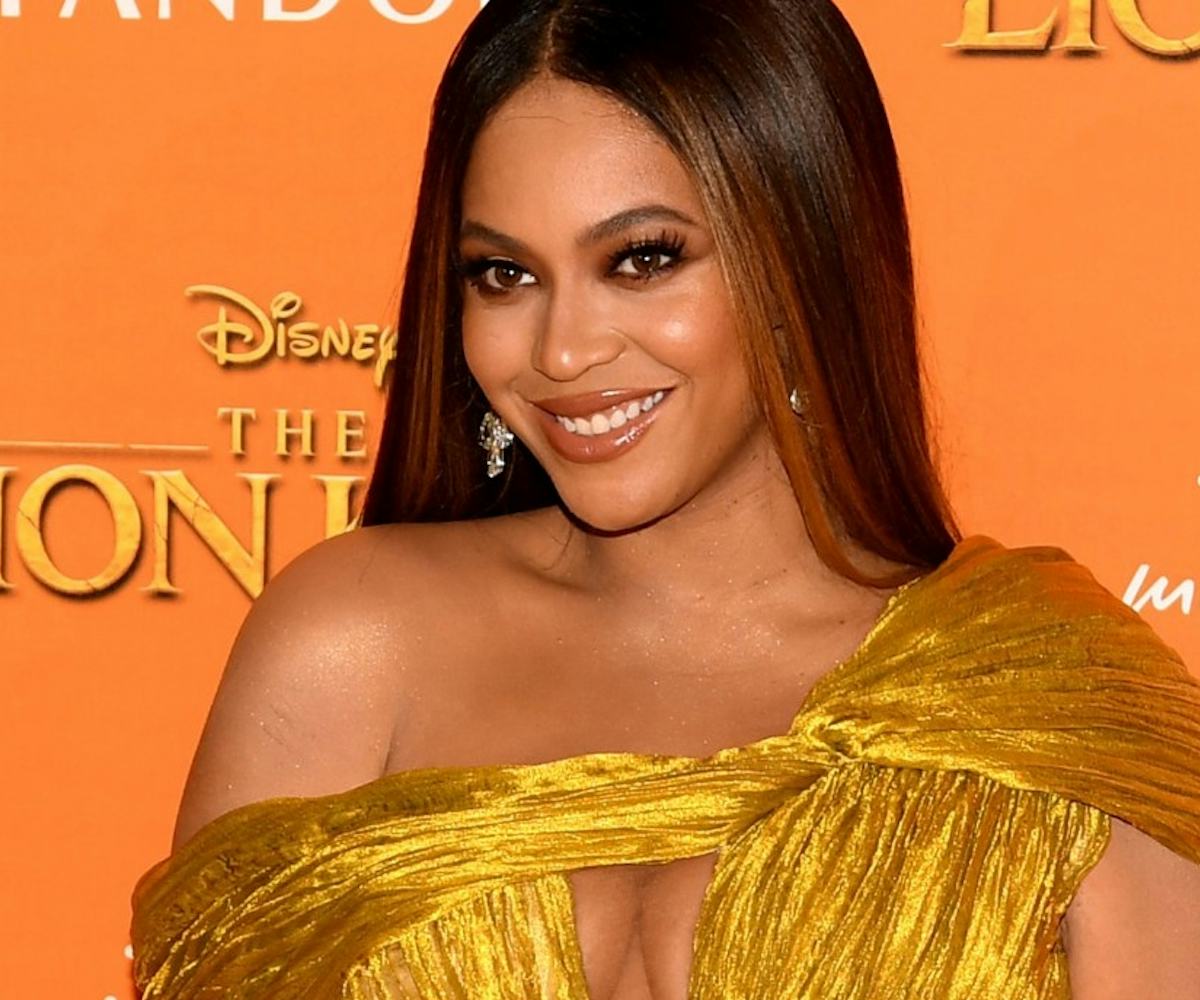 Gareth Cattermole/Getty Images for Disney
Beyoncé Could Still Win An Oscar For "Spirit"
The mega pop star's song for The Lion King made the shortlist for the Academy Award's Best Original Song category
On Monday night, the Oscars released the shortlists for nine categories from the upcoming 92nd Academy Awards. Among the first glimpses into what will become the final lists of nominees for Best Documentary Feature, Best International Film, Best Music (Original Score) and more, it was revealed that Beyoncé is in the running for Best Original Song for her track "Spirit" from The Lion King.
"Spirit" is one of fifteen songs that have advanced to this stage, though it isn't the only one from The Lion King still in consideration. Elton John and Tim Rice's "Never Too Late" also made the cut — and it seems like John will be competing against himself as another one of his songs, "(I'm Gonna) Love Me Again" from Rocketman, is also in the running. Other potential contenders for Best Original Song include selections from Aladdin ("Speechless" by Naomi Scott), Frozen II ("Into The Unknown" by Idina Menzel and AURORA), Harriet ("Stand Up" by Cynthia Erivo), Parasite ("A Glass of Soju" by the movie's director, Bong Joon-ho), and Toy Story 4 ("I Can't Let You Throw Yourself Away" by Randy Newman). Notably absent from the list is "Beautiful Ghosts" by Taylor Swift and Andrew Lloyd Webber from the upcoming live-action Cats adaptation.
If Beyoncé's "Spirit" were to get officially nominated and win the Best Original Song Academy Award, it would bring her one step closer to completing an EGOT. With 23 Grammys under her belt already, she would just be missing an Emmy award and a Tony award...so let's put Beyoncé on Broadway already!
Check out the full 92nd Academy Awards shortlists on their website.