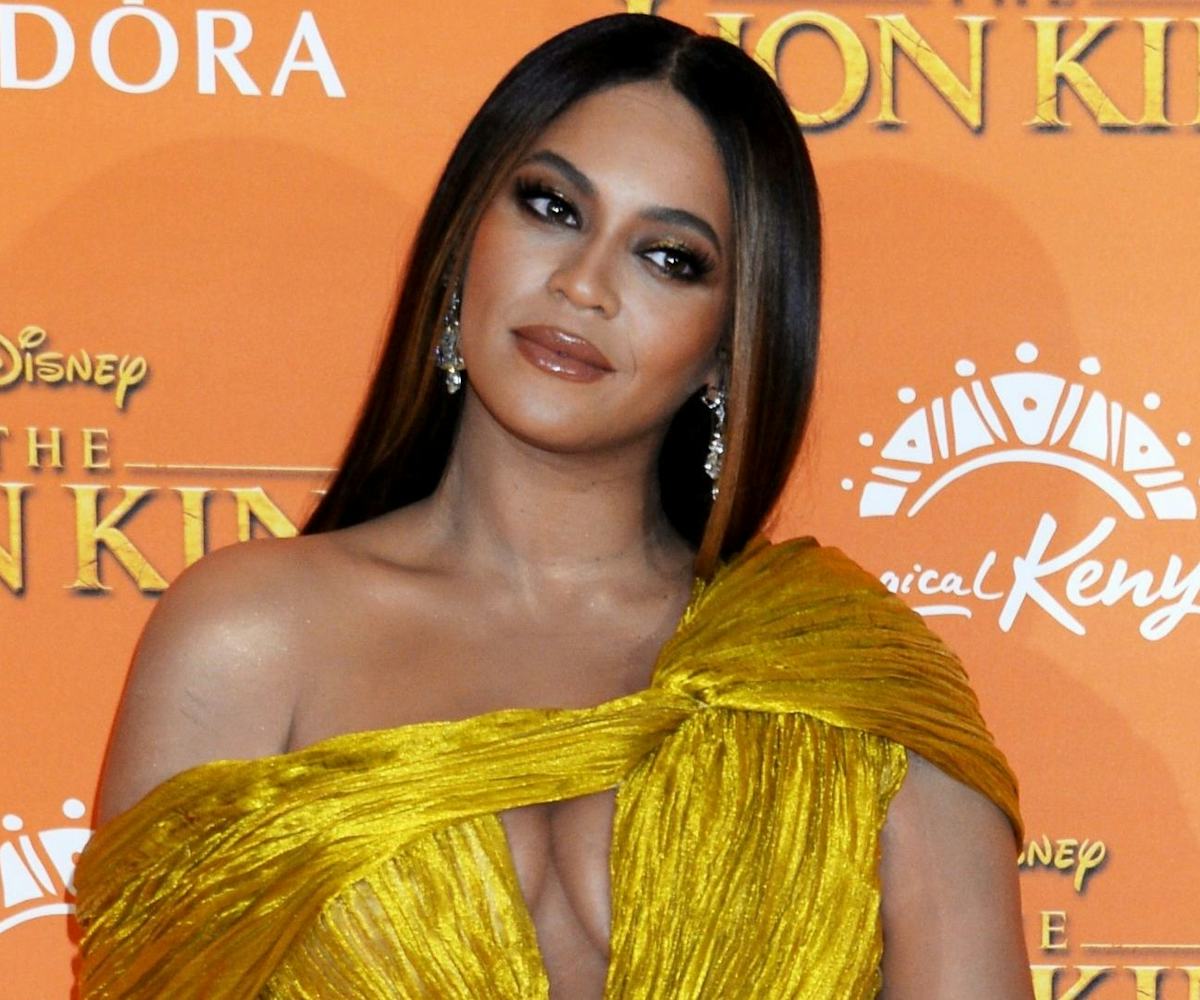 Photo via Richard Young/Shutterstock
Surprise, Beyoncé Is Blessing Us With 'The Gift' Of Another Documentary
This one's about the making of her 'The Lion King' soundtrack
Beyoncé is giving us a glimpse into her process for the second time this year, and I couldn't be happier about it. Bey announced that she will be dropping a documentary about the making of her The Lion King: The Gift album today.
This news comes just a few months after she surprised us with the masterpiece that was Homecoming on Netflix, which gave us all a look into the making of her historic 2018 Coachella set. This time around, we'll get to "experience the process" by being a fly on the wall at meetings, recordings, dance rehearsals, and even the production of the "Spirit" music video. I may or may not be more excited about this than I was about the actual Lion King film.
Hopefully, we'll get to see a bunch of stars make guest appearances in the documentary as well. As you may remember, The Gift features artists like Childish Gambino, Pharrell Williams, Jay Z, and even princess Blue Ivy herself.
Beyoncé Presents: Making The Gift will be air on ABC—or, as it's now calling itself, ABeyC—tonight at 10pm EST. Watch the trailer, below.