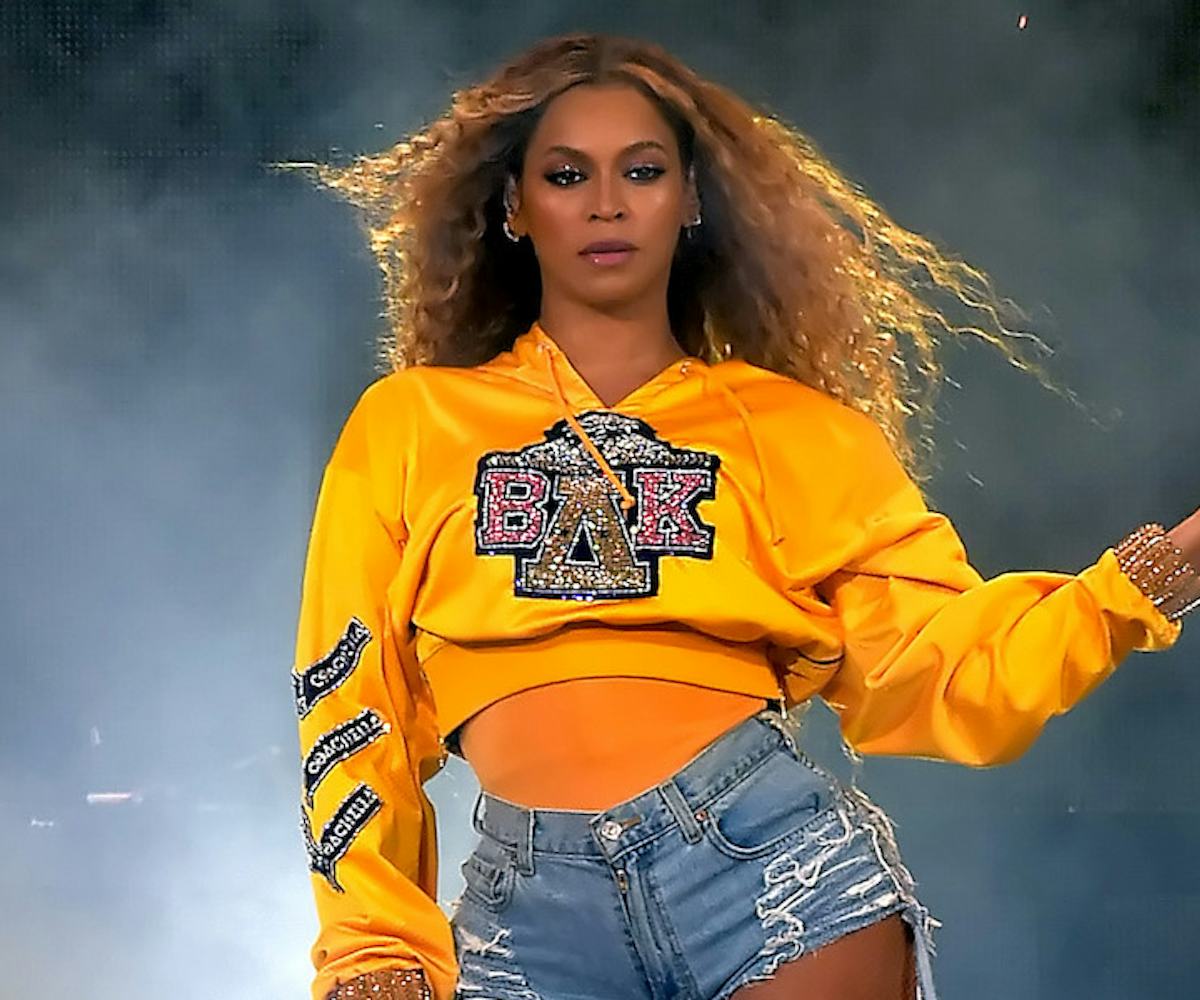 Photo by Kevin Winter/Getty Images for Coachella
Beyoncé Approves Of Virtual BeyHive 'Homecoming' Watch Party
Did Bey just RT a fan for the first time?!
In the spirit of self-quarantine, fans everywhere are rewatching their favorite shows together and finding clever ways to feel like they're all in the same room. So when Twitter user @JasmynBeKnowing (who runs editorial at Netflix and @StrongBlackLead) extended a Homecoming rewatch party invitation to the BeyHive on Monday, they gladly accepted. Two days later, Beyoncé herself retweeted the tweet, expressing her tacit approval of the virtual watch party.
"Can we all watch Homecoming as a group some time this week and relive that again???" Jasmyn tweeted. She then followed up with a date and a hashtag: Wednesday March 18, 6PM PST (9PM EST), use #HOMEcoming. Fellow fans replied "I'll throw on my Ivy Park sweats" and "I'm wearing my OTR II shirt." While word of the party was spreading just fine, Beyoncé's boost shocked everyone (and probably prompted them to join in). According to members of the Hive, this is Bey's first retweet ever. Even better, this is only her 17th tweet overall according to @LeeLovesBey, a stan account with over 10,000 followers.
As fans gather to watch the Grammy-winning music film, they can pretty much confirm that the diva herself is watching alongside them in spirit. The Homecoming documentary, which documents Beyoncé's process while headlining Coachella, is reaching its anniversary. It was released April 2019 to wide acclaim, alongside a coveted set of HBCU-themed merchandise. Still, it's not likely that she'll tweet along with #HOMEcoming tonight to celebrate — she normally watches her Twitter stans from the sidelines.