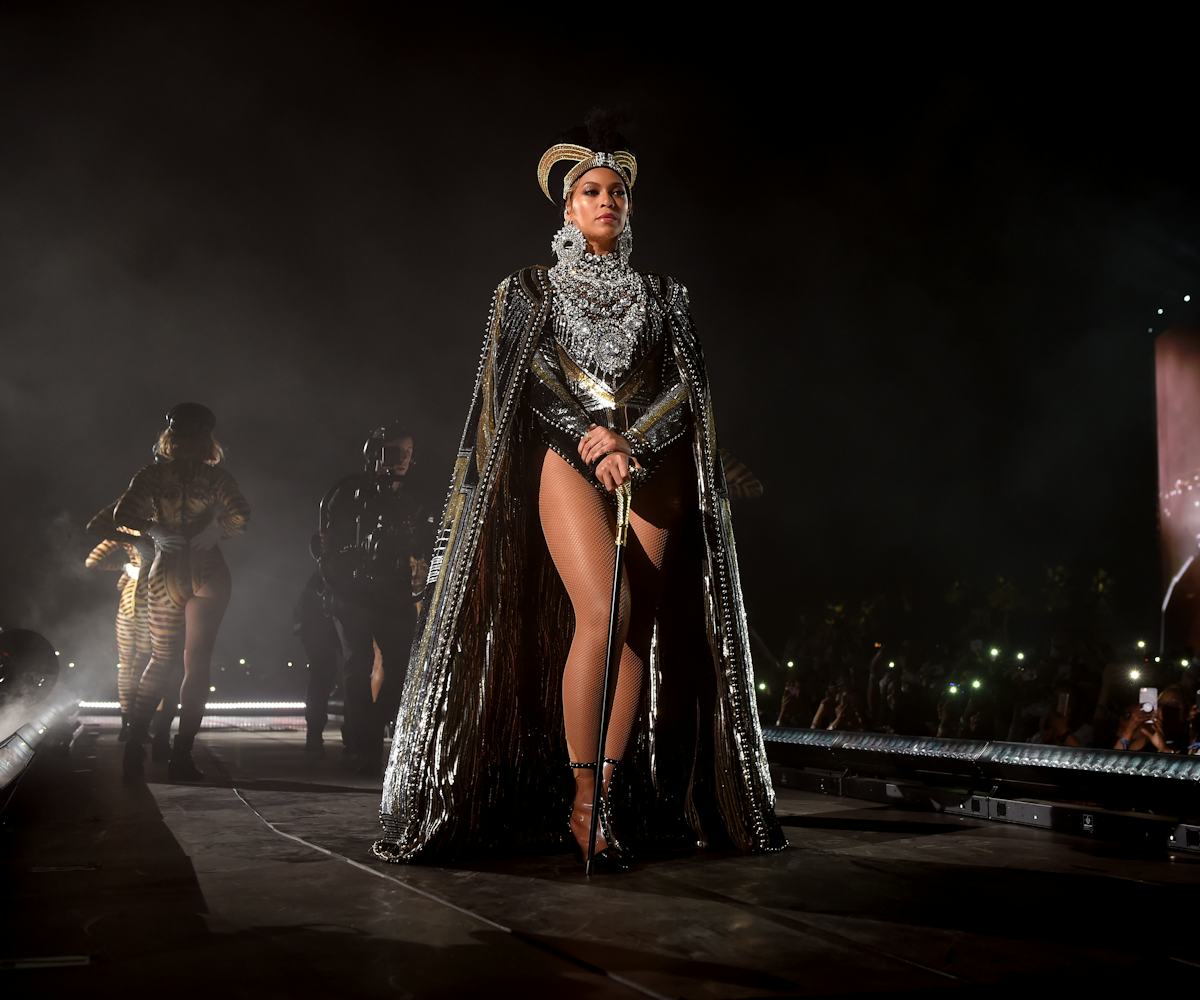 Photo by Larry Busacca / Getty Images.
Sir, Rumi, & Blue Ivy Carter Make Cameos In Beyoncé's 'Homecoming' Trailer
The singer's Beychella Netflix documentary is coming this month
It's a good month for the Beyhive. Not even one week after a) someone leaked a very endearing picture of Beyoncé and JAY Z's three children and b) news broke that Beyoncé was working on a project with Netflix about Beychella, the trailer for the documentary is here. And there are cameos from Sir, Rumi, and Blue Ivy Carter in the clip. In fact, the eldest Carter kid can be seen whipping her hair back and forth with the same vigor and skill as her mom in one clip.
That the Carter children appear in a film about Beyoncé's historic Coachella performance is particularly relevant. A snippet from an interview with Maya Angelou plays over behind-the-scenes clips of Bey preparing for the show. At one point, the late poet is asked what advice she would give to this generation and she answers: "tell the truth, to yourself first, and to the children." Beyoncé's Coachella performance was a performative Black history lesson that took place in front of an audience filled with people from a generation after her. If there is any takeaway from this trailer, it's that Bey takes her responsibilities to teach the babies, including her own, about the robustness of Black culture very seriously.
Homecoming is coming to Netflix on April 17. Check out the trailer, and Blue Ivy's hair flip, below.