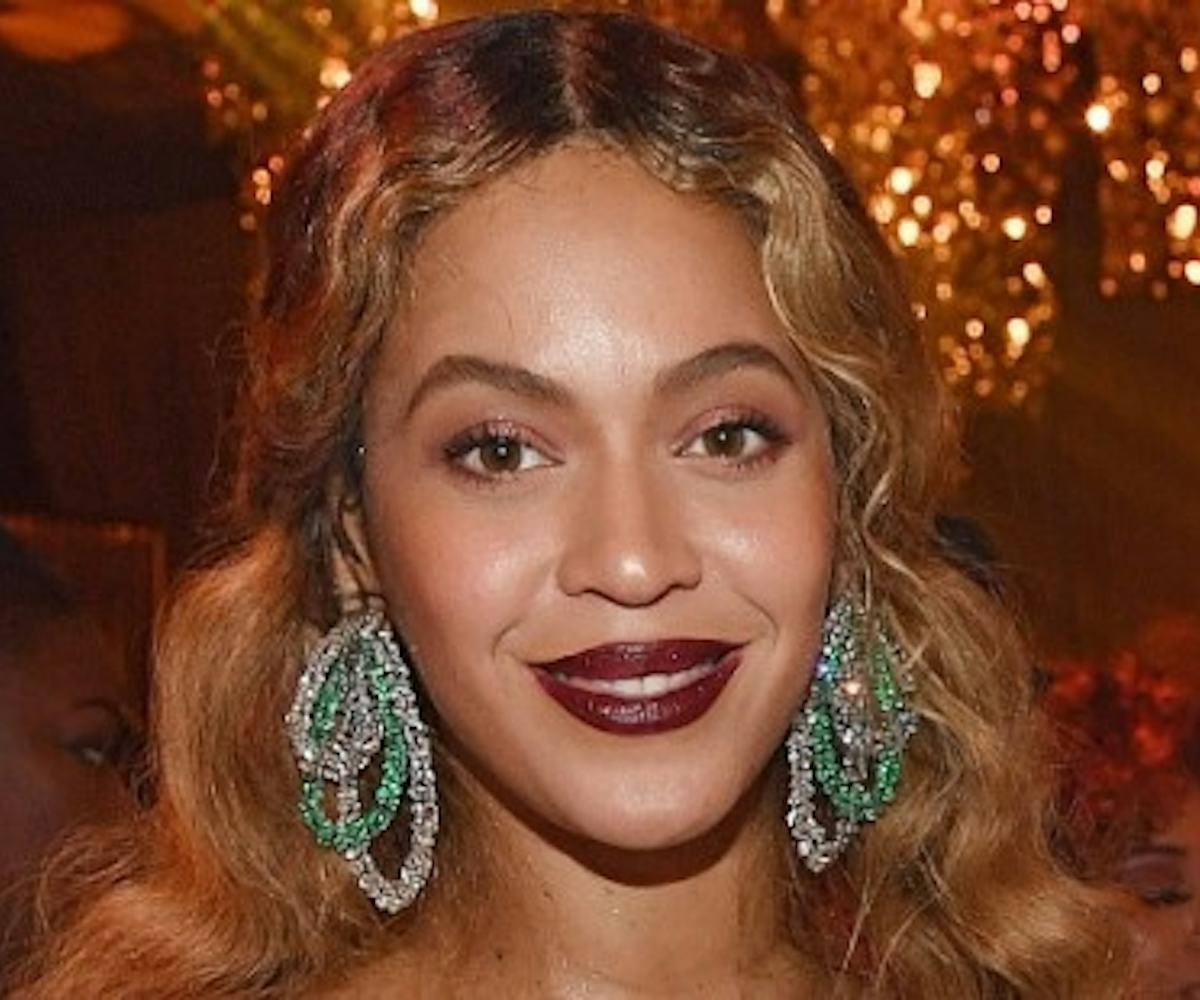 Photo by Kevin Mazur/Getty Images for Shawn Carter Foundation
Beyoncé Just Unveiled Her Debut Unisex Ivy Park x Adidas Collection
She spoke to 'Elle' about what's next for the brand's new partnership
Beyoncé's athleisure line Ivy Park is back. She's now partnered with Adidas and has expanded the brand to include footwear, as well as gender-neutral styles after seeing so many men wearing her earlier designs. For Elle Magazine's January 2020 issue, the singer stars on the cover wearing the collaboration's debut collection, and reveals what's next for the brand's new partnership.
"I focused on designing a unisex collection of footwear and apparel because I saw so many men in Ivy Park," said Beyoncé in an AMA-style interview with her fans for Elle. "The way they have embraced the brand is an unexpected gift. I appreciate the beauty of gender-neutral clothing and breaking the so-called fashion rules. I took a chance on myself when I bought my company back. We all have the confidence in us to take chances and bet on ourselves."
Ivy Park originally launched in 2016 in collaboration with Topshop, before Beyoncé severed ties with the company and bought it back in 2018. Earlier this April she announced that she was relaunching the brand, this time with Adidas, saying she hoped to expand Ivy Park "on a truly global scale with a proven, dynamic leader."
"My mother instilled in me the idea that creativity starts with taking a leap of faith — telling your fears they are not allowed where you are headed. And I'm proud to do that with Adidas. I am excited for you to see the campaign for the first collection of this new partnership," she told Elle. "It incorporates my personal style and expands that to include something for everyone. I love experimenting with fashion, mixing high and low, sportswear with couture, even masculine and feminine. This new line is fun and lends itself to creativity, the ultimate power."
As seen in Elle's editorial shoot by longtime Beyoncé's collaborator Melina Matsoukas, the collaboration's first launch will include sneakers, bodysuits, snap track jackets and pants, hoodies, soccer jerseys, harness bags, dresses, coats, and more.
Visit Elle.com to learn more about Beyoncé's debut collection of Ivy Park x Adidas, which will be available on January 18.