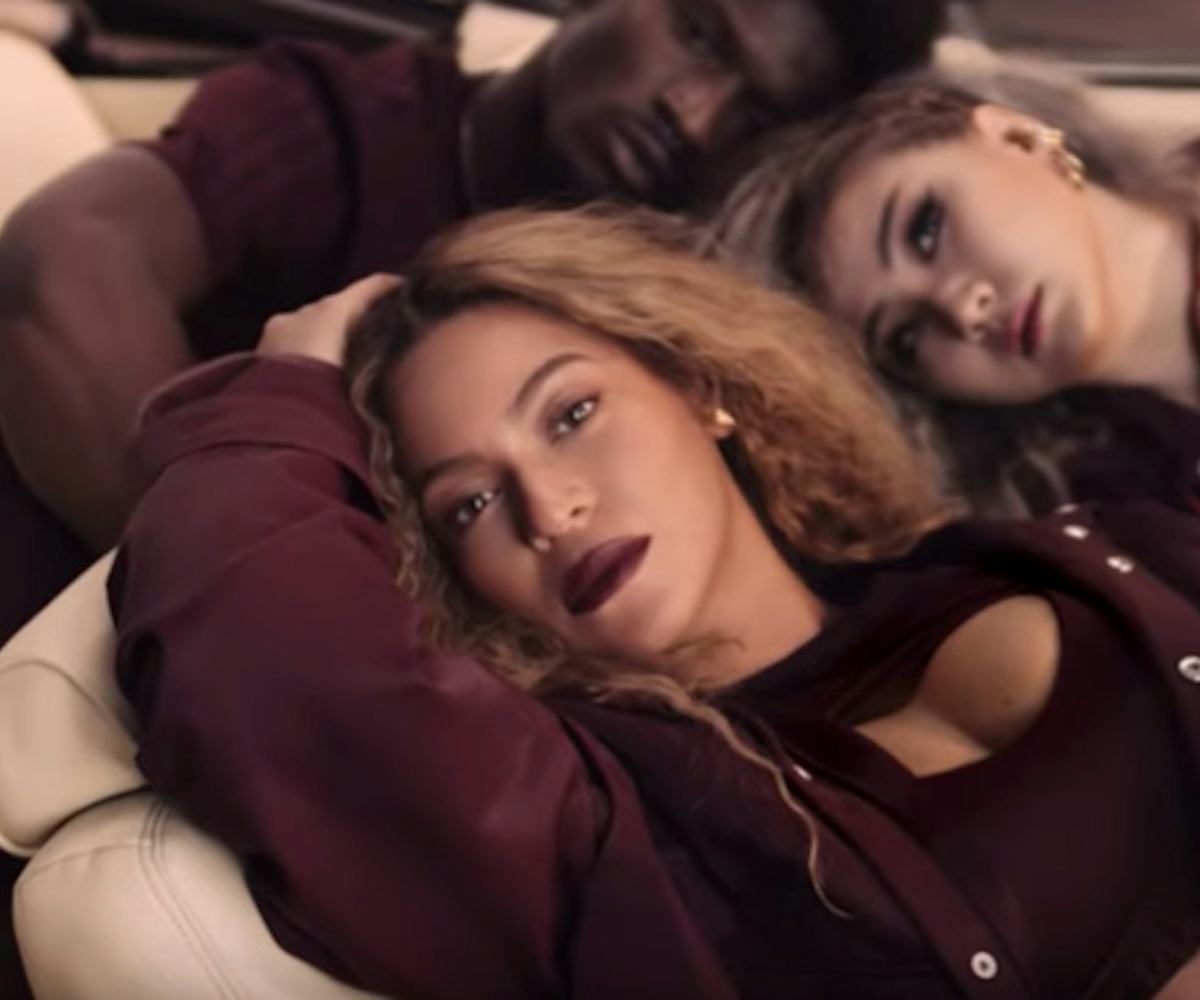 Photo Screenshot from YouTube
Beyoncé's Ivy Park For Adidas Teaser Video Includes Sock Stiletto Boots & Balaclavas
The new collection will be available to shop on Jan. 18
After Beyoncé unveiled her highly anticipated Ivy Park x Adidas collection on the January 2020 cover of Elle Magazine, the singer-turned-business-mogul took to social media on Thursday morning to reveal more of the upcoming drop, slated for Jan. 18, with photos and a teaser video, which you can watch in full, below.
The unisex line is expected to include plenty of stylish track suits, hoodies, sports bras, leggings, and new sneaker silhouettes, along with some fashion-forward sporty pieces, like bodysuits and sock stiletto boots. (We're hoping the latter will actually be for sale, as well as this sheer organza dress with full, three-striped sleeves and a pleated skirt.) Balaclavas and Ivy Park-branded jewelry appear to be in the mix, too. The collection will be available in sizes XS to XL, and will range in price from $25 for accessories to $250 for outerwear.
Beyoncé's Ivy Park originally launched in 2016 in collaboration with Topshop, and two years later, she severed ties with the high-street retailer and bought the sportswear label back. In April 2019, she announced plans to relaunch the brand with Adidas, and finally in 2020, we get to see the results of this exciting partnership. "I took a chance on myself when I bought my company back," said Beyoncé in her interview with Elle. "We all have the confidence in us to take chances and bet on ourselves."
See the full Adidas x Ivy Park teaser video and more photos from Beyoncé's Instagram, below.