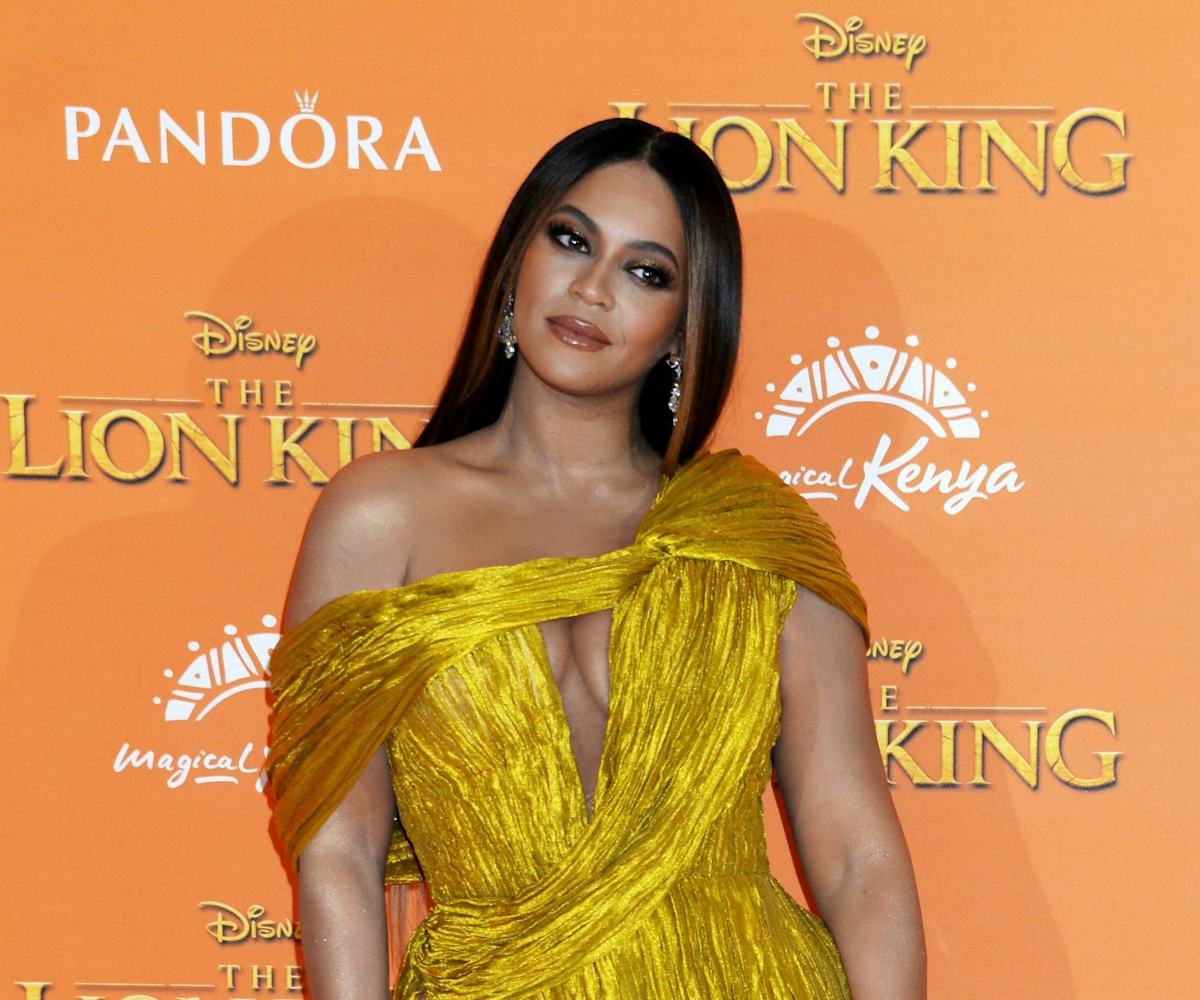 Photo via Richard Young/Shutterstock
Beyoncé Dressed Up As Lisa Bonet For A Secret Halloween Costume
Though her 38th birthday was a couple weeks ago, Beyoncé took to her personal website on Thursday to share dozens of photos of herself from her 37th year. One of these photos has quickly gone viral, showing Bey dressed up as an '80s-era Lisa Bonet, holding her twins Rumi and Sir. And it is everything I didn't know I needed, and now don't think I can live without.
For Halloween last year, Beyoncé recreated a look that Bonet wore in 1988 as she stood in front of her Rolling Stone cover with then-husband Lenny Kravitz. Bey has the entire outfit perfectly replicated, down to the tiny sunglasses and the messy bangs.
This wasn't the only look of Bonet's that Bey copied. She changed into an all-black, tasseled ensemble to perfectly replicate another photo. This time, she Photoshopped herself into the original photo, so you can't even tell the difference between the two unless you're looking carefully.
The photos are from a Halloween party in 2018, yet had never been seen before, which means the NDAs must have been super strong for the secret to have been kept. But isn't that always the case with Beyoncé? She is always in control.