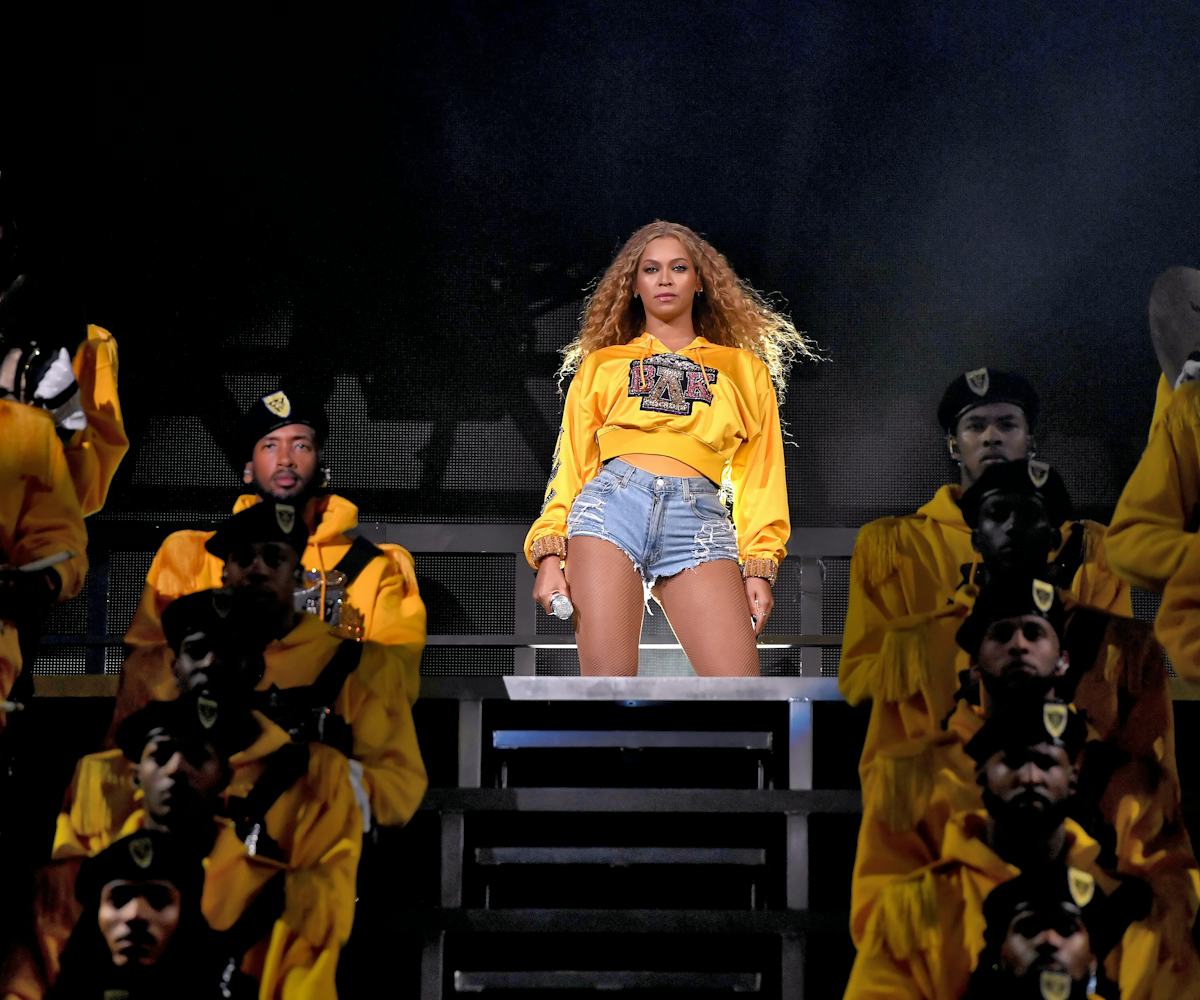 Photo by Larry Busacca / Getty Images.
The Beyhive Is Not Impressed With This New Beyoncé Sculpture
Today, Sony Music Germany unveiled a massive sculpture of Beyoncé at the Mercedes-Benz Arena in Berlin. Made in the image of the cover photo for the Homecoming: The Live Album, the nine-foot art piece surely took a ton of hard work and effort to make. The Beyhive, though, doesn't care. After popular Beyoncé fan account Beyoncé Legion tweeted the unveiling of the statue, the disappointed replies came pouring in.
Many people struggled to find the resemblance:
Others were more sympathetic:
Personally, I don't think the sculpture is that bad. It's not an exact replica, but it certainly looks more like Bey than any of the wax figures I've seen attempted at Madame Tussauds. Still, the Hive likes what it likes, and apparently, this ain't it.
In other news, Beyoncé teased some mystery merchandise coming June 11, tweeting out a soundless video with a pink background earlier today. The video shows a "B" in the middle and the word "beyhive" spinning around it. It's safe to say, the hive is more likely to appreciate this unveiling.
Check it out, below.