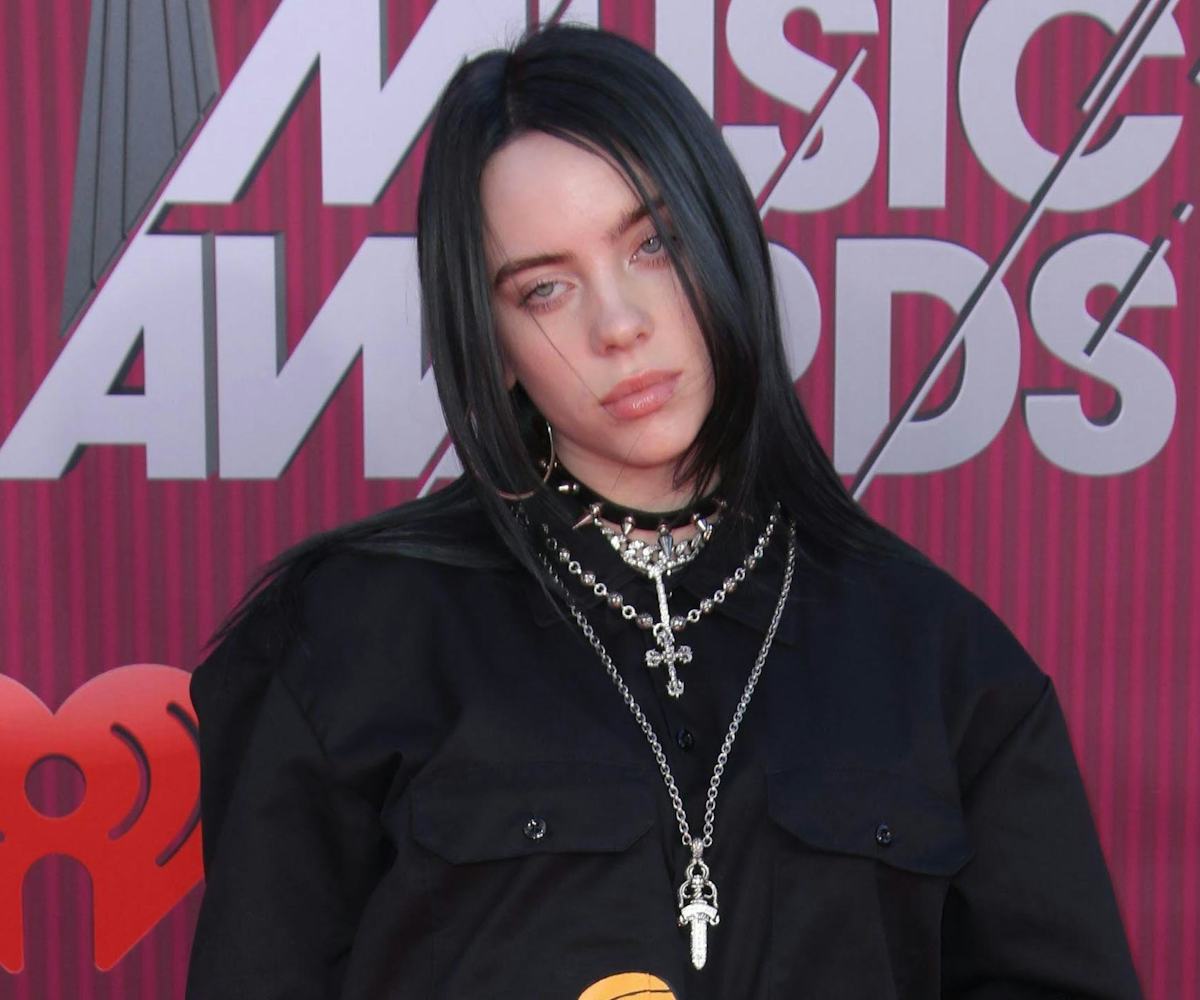 Photo via Matt Baron/Shutterstock
Billie Eilish Scraps Anime Merch Collection After Copying Claims
The brand she worked with made clear that Eilish didn't know about the copying
Billie Eilish's latest collection of merch, a collaboration with brand Siberia Hills, has been canceled after accusations that the anime artwork on the clothes had been copied from artists on Instagram. Production has now ceased for the items, and the pieces have been taken off of Eilish's own merch site.
The collection debuted last week, consisting of a T-shirt and a hoodie with anime characters in bikinis printed on the front. After the designs were made public, Twitter user @nestuur pointed out that the anime characters were actually of Nozomi Tojo from the show Long Live! and the design looked to be a copy of fan artist Makoto Kurokawa's drawings of the characters in bikinis.
The company later stated in an apology directed to the artist that "Billie and her team were not aware we used your art, they just believed in the product." The apology also noted that the brand was the "creative force behind this collaboration." The statement said that the items weren't going to be released, and that people who already bought the items would be refunded. Production has ceased on the collection.
Eilish has worked with reputable brands and artists for collaborations before, including Freak City and Takashi Murakami, so if she wanted to make a collection with anime characters featured on the pieces, she should have no trouble partnering with an artist or company with original ideas.