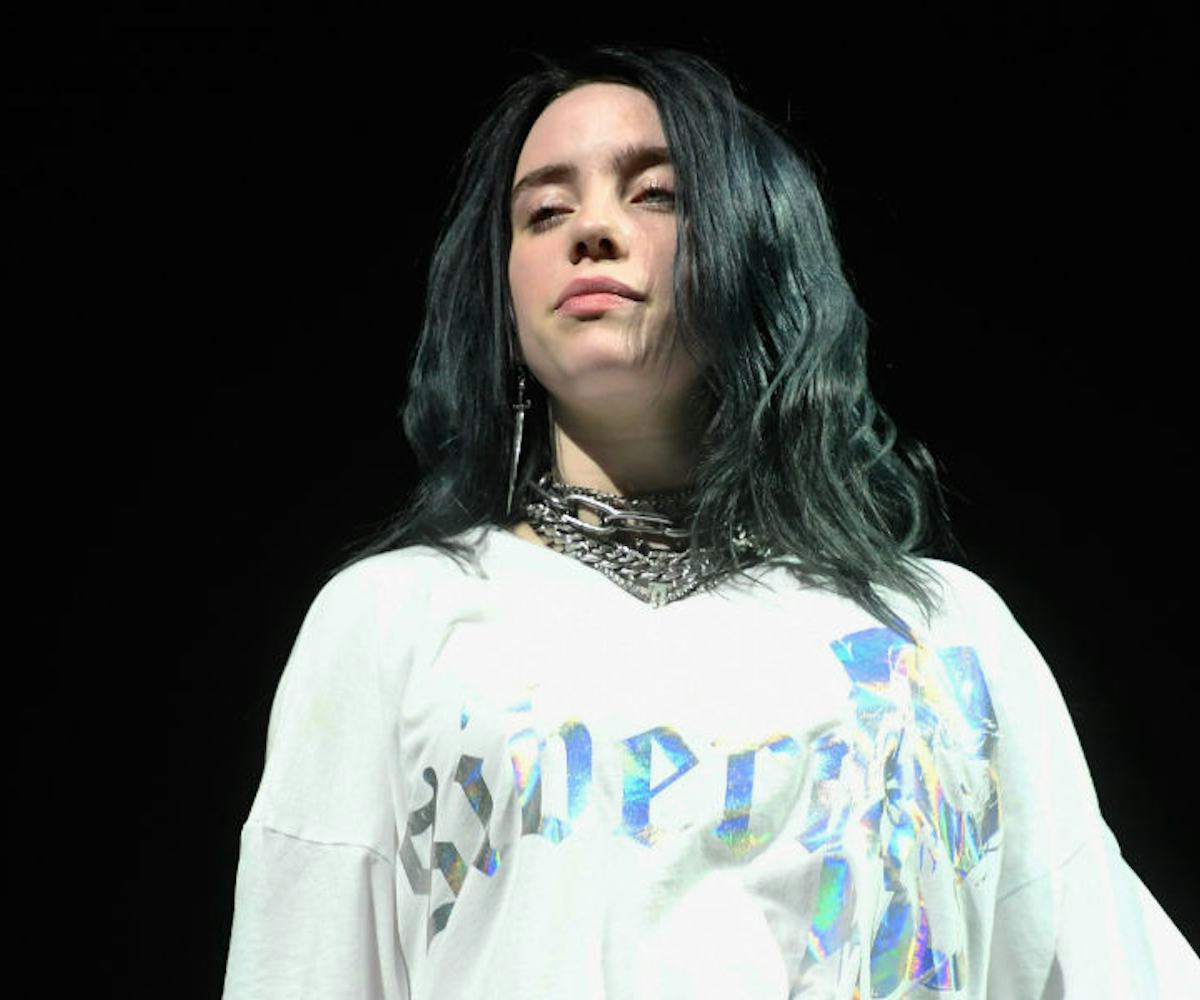 Photo by Frazer Harrison/Getty Images for Coachella.
Billie Eilish Explains Why She Always Wears Baggy Clothes
"I never want the world to know everything about me"
In the short time that we've known Billie Eilish, she's become known for her tomboy style. Last month, her stylist Samantha Burkhart even let us know that the singer refuses to wear heels or platform boots. You also likely won't find her in anything too formfitting—she's all about the baggy pants and oversized T-shirts. Now, in a video for Calvin Klein, Eilish is sharing the reason why.
"I never want the world to know everything about me," she says. "I mean that's why I wear big, baggy clothes. Nobody can have an opinion because they haven't seen what's underneath. Nobody can be like, 'Oh, she's slim-thick, she's not slim-thick, she's got a flat ass, she's got a fat ass.' No one can say any of that because they don't know." It's unfortunate that she feels she needs to cover up to avoid body-shaming or being sexualized, but we understand her reasoning.
Eilish also talked to NME earlier this year about her clothing choices, noting that, if she were a guy wearing "these baggy clothes, nobody would bat an eye." She continues: "There's people out there saying, 'Dress like a girl for once! Wear tight clothes you'd be much prettier and your career would be so much better!' Not it wouldn't. It literally would not."