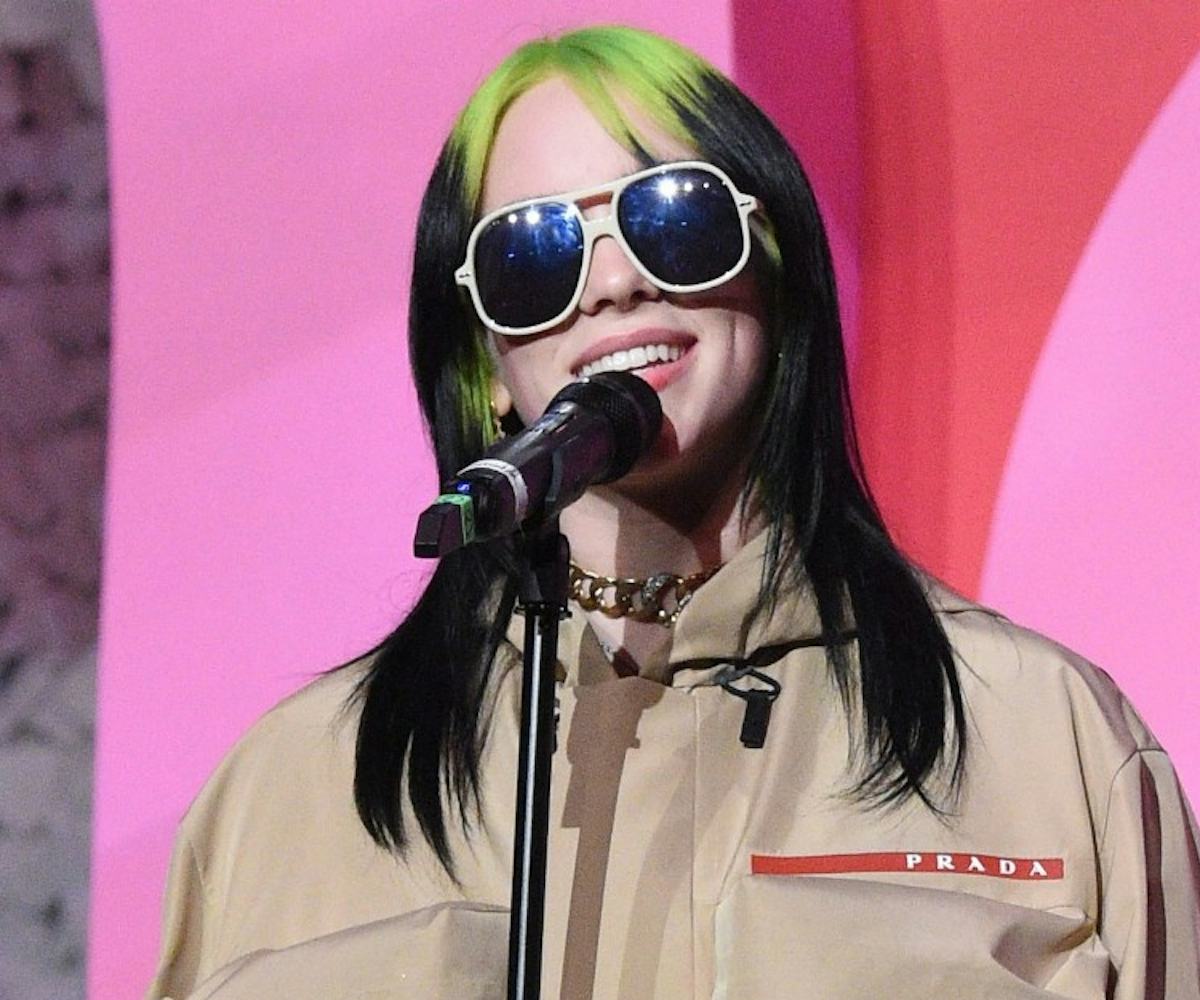 Kevin Mazur/Getty Images for Billboard
Billie Eilish Is Singing The Next James Bond Theme Song
She's the youngest artist in history to do so
It's official: Billie Eilish will be singing the next James Bond theme song for the forthcoming 25th installment of the franchise, No Time To Die. Initial speculation of the news began after Eilish posted several photos of former Bond girls — Lea Seydoux, Halle Barry, and others — to her Instagram stories in the early hours of Tuesday. She later confirmed the news by posting the 007 logo to her Instagram alongside the caption, "'No Time To Die' JAMES BOND. AND I AM SINGING THE THEME SONG. WHAAT." The official 007 Twitter account posted the news separately revealing that the song will be co-written by Eilish and her brother Finneas and that she will be the youngest artist in history to write and record a James Bond theme song.
There's no information yet on when the track will be released or how it will sound, but it's safe to say it'll probably align closely with Eilish's catalogue of dark and moody pop songs, though with a lusher cinematic flair. There's also the strong possibility that this track could bring Eilish an Academy Award nomination and possibly even a win in 2021. The last two Bond theme songs, Adele's "Skyfall" from the 2012 film of the same name and Sam Smith's "Writings On The Wall" from 2015's Spectre, both won Oscars for Best Original Song — and Eilish's effort could follow suit.
No Time To Die will hit theatres April 8, 2020 and have Daniel Craig return to play the titular role. Rami Malek will be joining the cast as will Ana De Armas of Knives Out fame as a rumored new Bond girl; the acclaimed Hans Zimmer has been confirmed to be providing the score. Watch the trailer here.