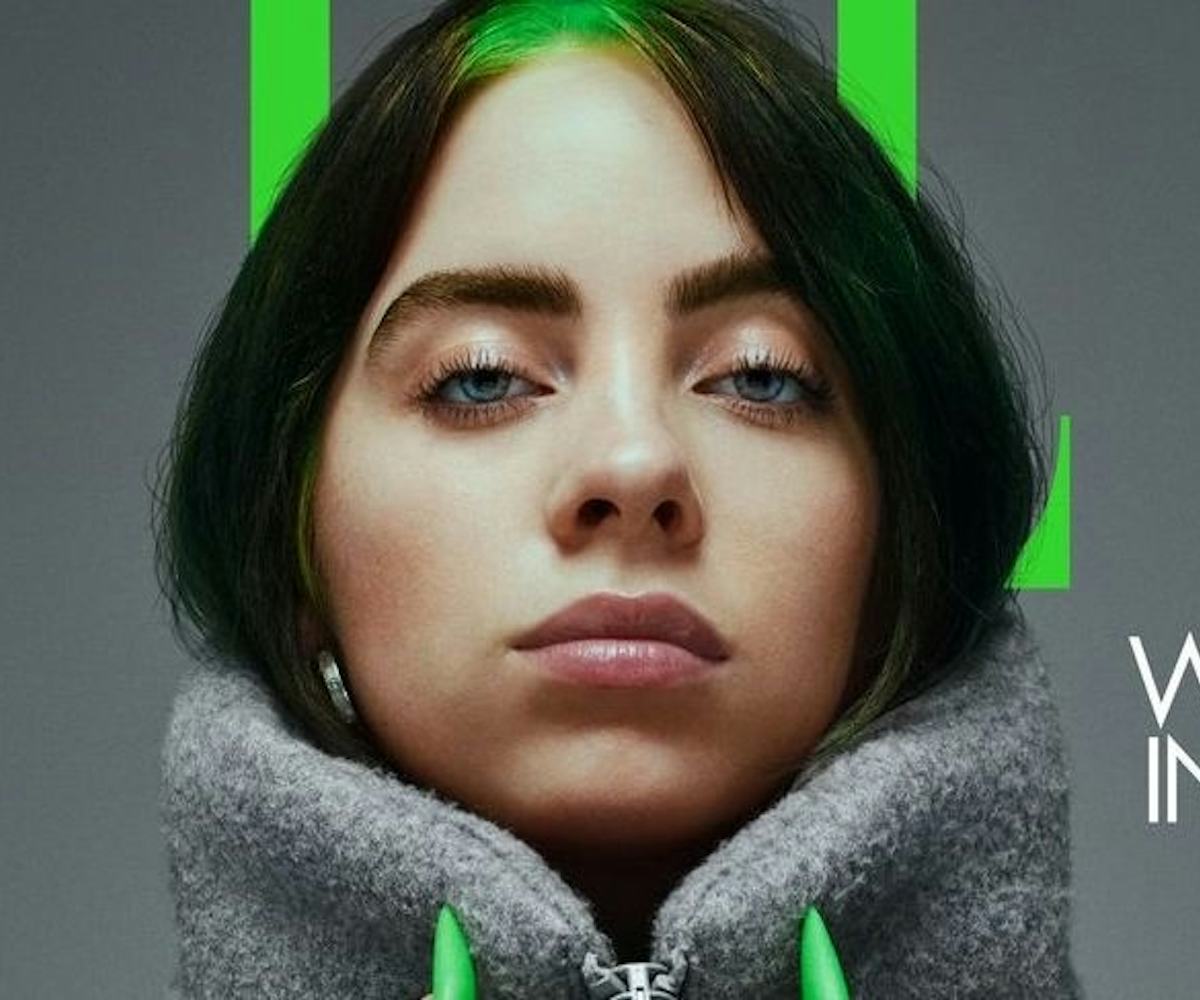 Photo via billieeilish Instagram
Billie Eilish Accidentally Stabbing Herself With Her Acrylics Is So Relatable
Pop stars, they're just like us
In a new interview with Elle, "Bad Guy" singer Billie Eilish offers insight into the struggle that is life with ultra-long acrylics. Eilish is the October cover for the magazine's Women in Music issue, alongside fellow artists Lizzo, Rosalía, Nicki Minaj, and Camila Cabello. For the story, the singer-songwriter chronicled (and demonstrated) how she managed to put a hole in her hand with one of her extra-long nails while riding a horse. "I stabbed myself," Eilish shares in the interview. "Whatever. I love these nails, but I'm gonna change the shape because I don't wanna accidentally poke a horse in the face."
While the incident might have caused a first-time wearer to forgo the nails altogether, a veteran acrylic wearer knows that freak accidents are sometimes part of the job. Mine went a little something like this: In an attempt to drag a too-big box out of a too-small door, my nail ended up cracking in half and popping off, never to be seen again. Did that stop me from getting a fill-in as soon I was able to stop the bleeding? Considering I'm currently tapping away with my lengthened claws, obviously not. The siren call of a fresh set is worth the occasional stab, rip, break or snag.
A quick peek at Eilish's cover proves that the long nail struggle is definitely worth it. The talon-like nails are perfectly color-matched to her now-signature green roots and serve as the focal point of the photo, popping against the oversized gray puffer. With the rest of Eilish's beauty look minimal, it's a textbook execution of "no-makeup makeup."
Although the list of things linking me and Eilish is relatively small (unless she comes out as a secret lover of the Sims), if no one else understands her commitment to making long acrylics work, I do.