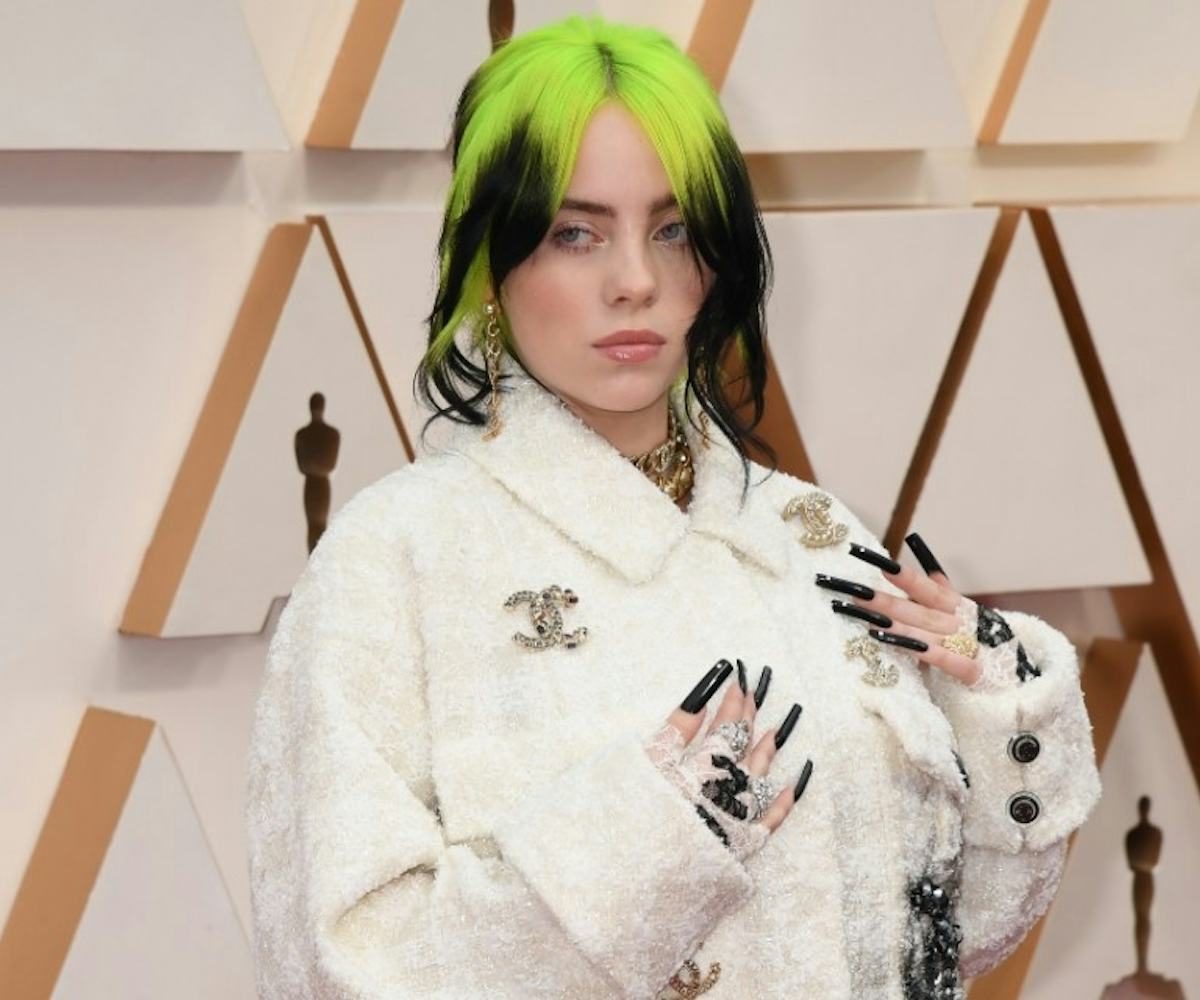 Photo by Jeff Kravitz/FilmMagic
Billie Eilish Had A Completely New Look For The 2020 Oscars
For the record, it's not Gucci
Grammy winner Billie Eilish arrived on the 2020 Oscars red carpet Sunday night — and, for the record, she was not wearing Gucci. The singer, who is set to perform during the ceremony, wore an oversized tweed suit by Chanel decked out in diamond pins of the label's logo, along with a pair of branded fingerless gloves.
It was a surprising pick for Eilish, a longtime Gucci lover who wore three custom looks from the Italian house while attending the Grammys in January. In typical Eilish fashion, though, she opted out of a gown for the red carpet, taking on a new style of Chanel's classic tweed suit.
The suit is, of course, custom, and inspired by Chanel's Fall 2019 collection. Eilish is also dripped out in the label's shoes, hair accessories, and jewelry.
Eilish will perform during the award ceremony's in memoriam tribute, though it's unclear what, exactly, she'll be singing. Prior to her arrival, she posted to Instagram to drop a little hint about her song choice.
"Honored to be performing during the in memoriam segment for the Oscars tonight covering a song I've always loved. Watch with us," she wrote on her Instagram Stories.
Could another custom Chanel look be on the horizon? We sure hope so.