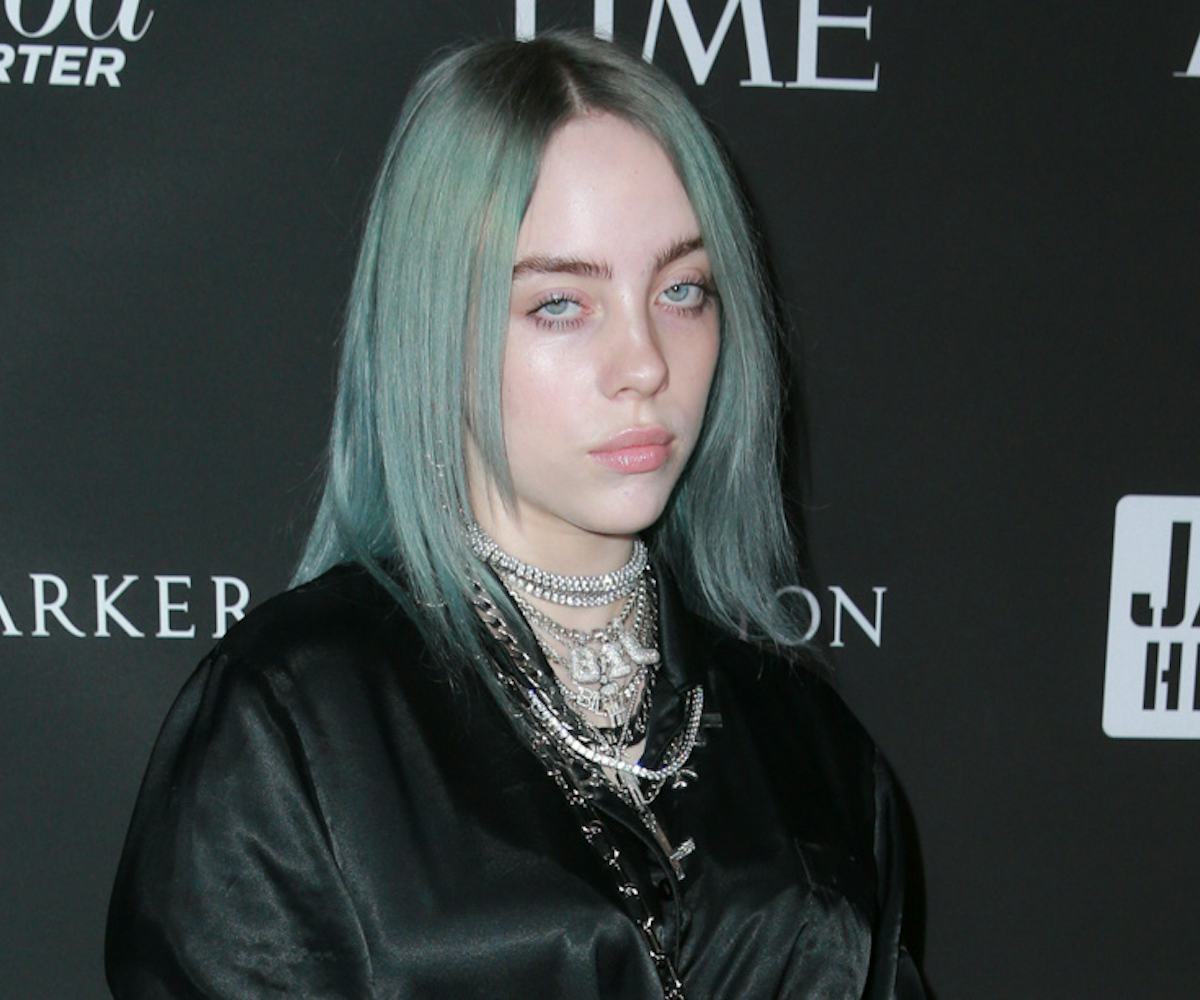 Photo by Rich Fury/Getty Images
Billie Eilish's New Music Video Teaser Asks An Existential Question
And sees the singer literally pulled in different directions
Billie Eilish just teased a new song and music video which hears her second-guessing her value and asks a pretty existential question.
The video, which the singer uploaded to YouTube with the title "hahahahaha," frames her face against a white backdrop. Multiple gloved hands grip her face and shoulders, pulling her in different directions as she looks at the camera with dead eyes.
The song itself, which we only hear a snippet of in the 16-second clip, is mysterious and dark, asking the listener why they really care about her. "What do you want from me? Why don't you run from me?" she asks. "Why aren't you scared of me? Why do you care for me?"
The end of the song and video is where it gets existential with the question, "When we all fall asleep, where do we go?" The video itself cuts to a black screen, with the words popping up as Eilish sings them. Now I'm wondering what happens in my mind when I go to sleep, too.
Eilish is set to release the follow-up album to her debut, don't smile at me,later this year. Watch the teaser clip for her upcoming song, below.