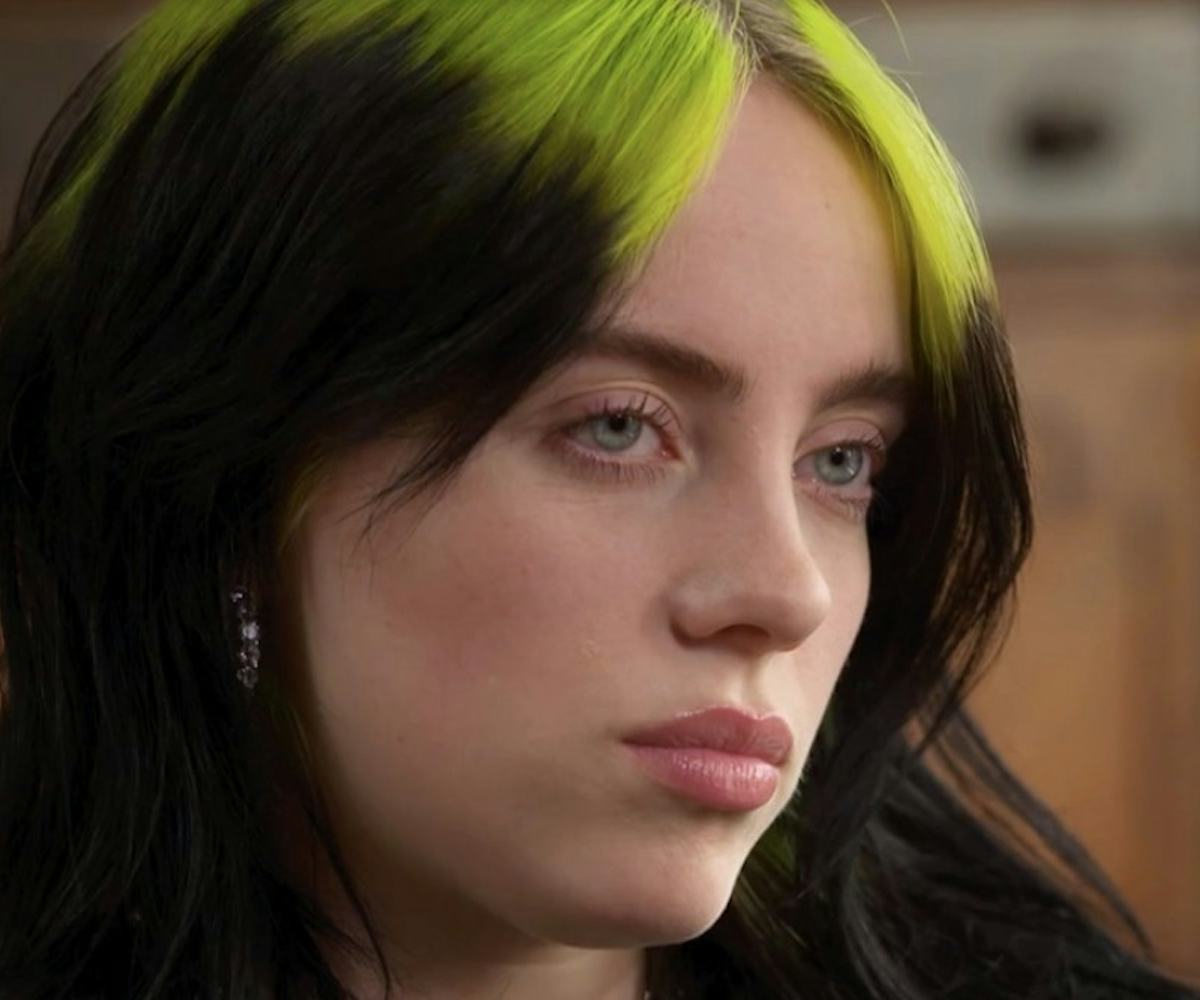 CBS
Billie Eilish Reveals That She Nearly Took Her Life In 2018
"I didn't think I would make it to 17"
Billie Eilish appeared on Gayle King's Grammy Special on Thursday night where she opened up about the "toxic" relationship she has with her body image and her mental health, specifically revealing the suicidal thoughts she's had in the past. The young pop star, who's always been extremely open and candid about her personal struggles, disclosed to King that her mental health was in a particularly bad state in 2018.
"I was so unhappy last year," she told King. "I was so unhappy and I was so joyless. I don't want to be too dark but I genuinely didn't think I would make it to 17."
Eilish then recalled a specific incident while she was on tour and had thoughts about taking her own life: "I think about this one time I was in Berlin and I was alone in my hotel, and I remember there was a window right there. I remember crying because I was thinking about how the way that I was gonna die was I was gonna do it."
King pressed Eilish if the "I wanna end me" lyric in her song "bury a friend" was in reference to herself.
"It was," Eilish confirmed. "It also rhymed."
Eilish ultimately said that she ended up not hurting herself because of "[her] mom." Speaking to King, Maggie Baird, Eilish's mother, explained that after the incident she scaled back her daughter's touring and press schedule. "We checked in with her all the time about 'Do you still wanna do this?' She loved doing the shows, the fans and the shows ... that's what kept her going."
Eilish now says that she checks in personally with her fans to make sure they don't harm themselves. "I just grab them by the shoulders and I'm like, please take care of yourself," she said. "Be good to yourself and be nice to yourself. Don't take that extra step and hurt yourself further, and you can't take it back."
In the past, Eilish has spoken up about her experience living with Tourrette Syndrome and having body dysmorphia. In a 2019 Calvin Klein campaign, she explained that her reasoning for wearing baggy clothes all the time is so "nobody can have an opinion because they haven't seen what's underneath." Later that year in a Rolling Stone interview, Eilish said that she experienced heavy body dysmorphia during her days as a dancer. In 2018, Eilish revealed that she lives with Tourrette Syndrome in a lengthy Instagram post.
Watch Gayle King's full interview with Eilish via CBS, below.