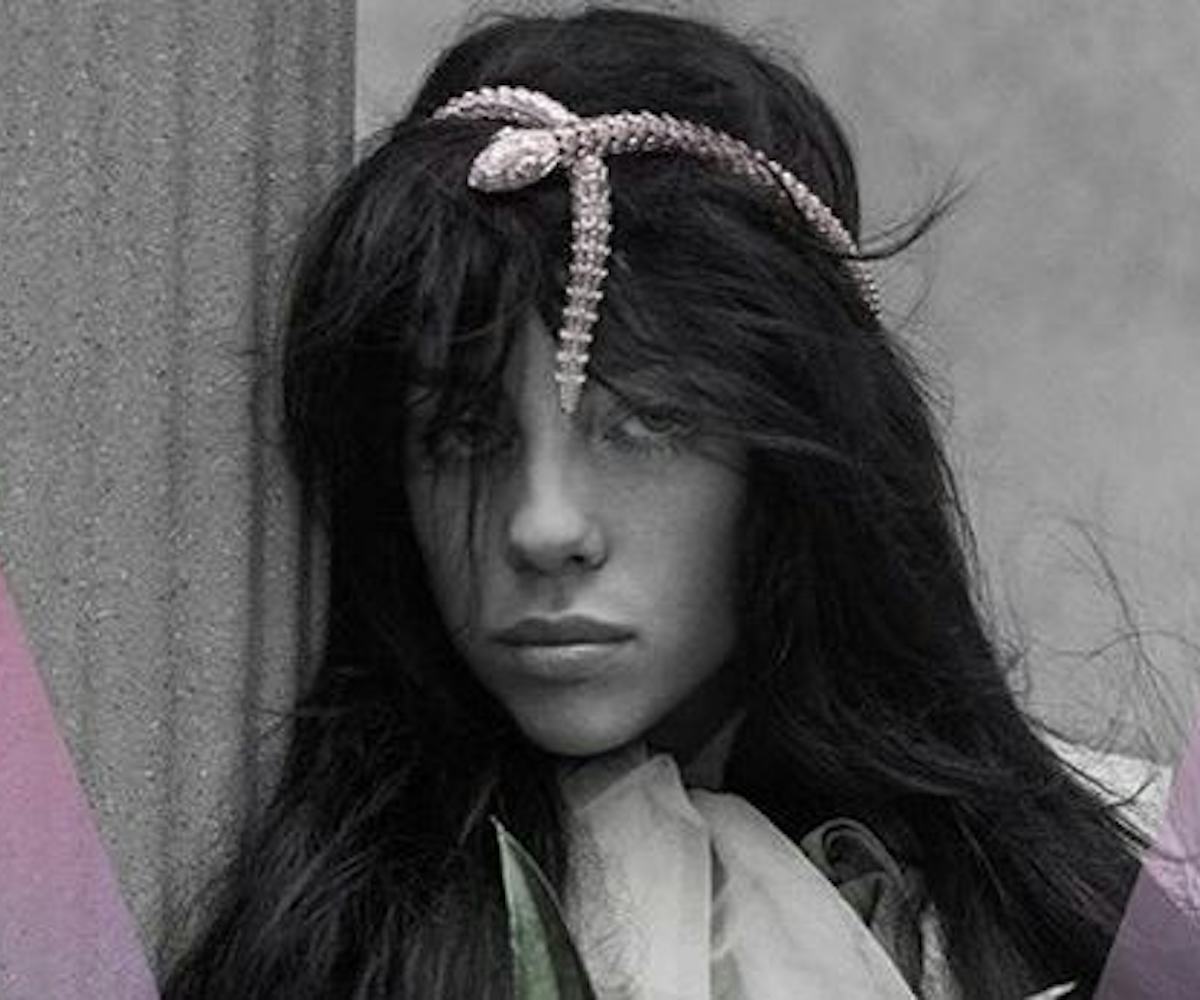 Image via @billieeilish Instagram
Billie Eilish Sports Waist-Length Hair And Bangs On The Cover Of 'V Magazine'
Billie Eilish has been racking up magazine covers as of late. The "Bad Guy" singer recently graced the covers of Vogue Australia and Rolling Stone—and now she can add V Magazine to her growing list. Eilish offered another peek into her soul for the magazine's 20th-anniversary issue, in which the singer was interviewed by industry icon Pharell, who called her a "gem" and the "Britney Spears of Gen Z." Alongside the article came an uncharacteristically ethereal photo spread to match.
On the cover, Eilish is rocking waist-length hair and a full bang, a serpent Bulgari necklace worn as a headpiece, and a lace-adorned Gucci shirt and cape. Both the beauty and fashion looks are a departure from the singer's usual aesthetic—shoulder-length black hair with occasional lime green roots or blue strands, baggy clothing, extra-long nails—save for the signature smolder. The makeup is minimal in comparison to her usual look—although her bottom lashes are really having a moment—allowing her long hair to take center stage. It's an unexpected look for the singer—and one that showcases the singer's versatility perfectly.
See the cover, below.