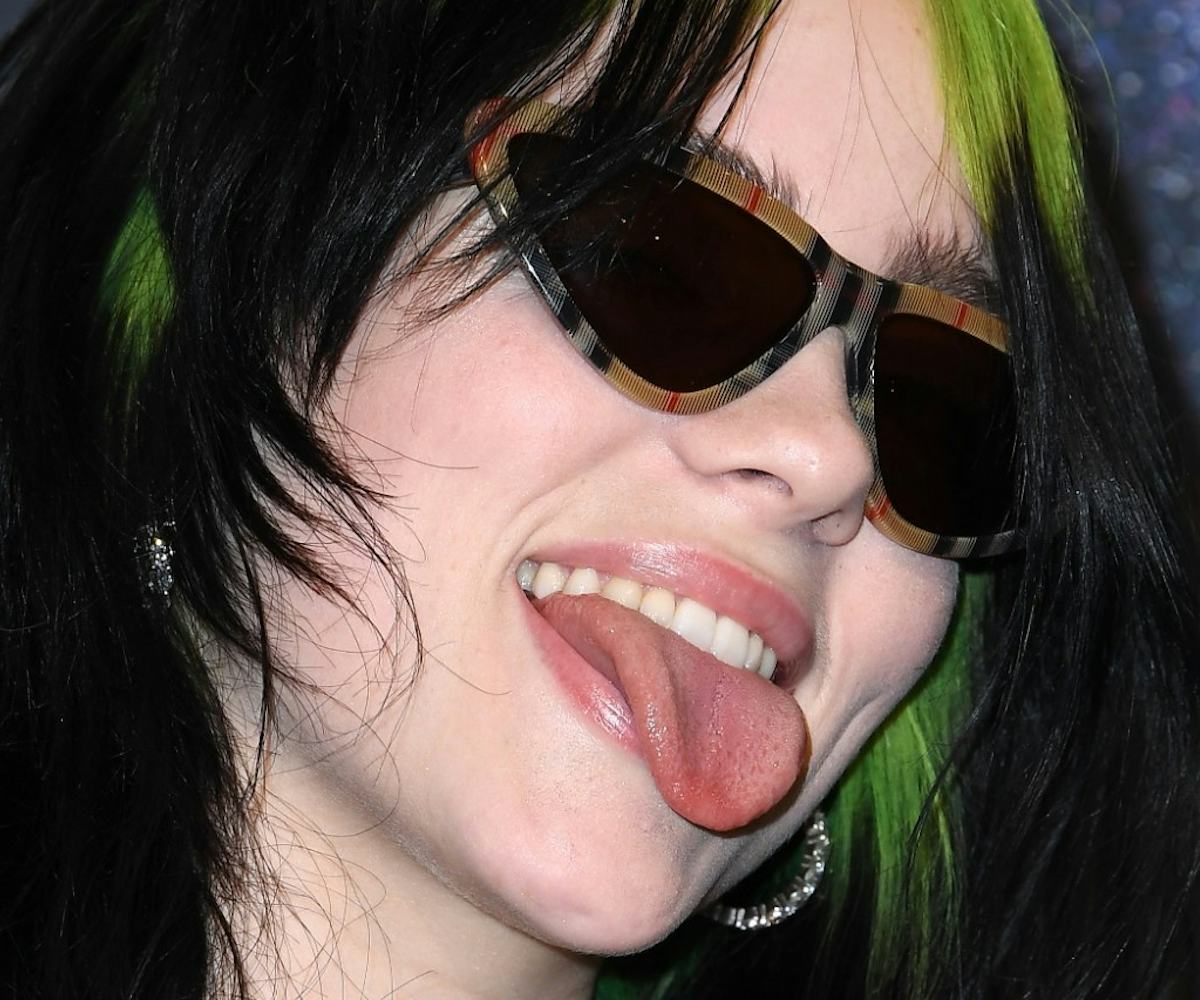 Steve Granitz/WireImage
Billie Eilish Named Artist Of The Year For New Apple Music Awards
She was also honored with other top awards
It was only a matter of time before streaming services were going to get involved in the music awards game: On Tuesday, Apple announced the first-ever Apple Music Awards, along with their 2019 winners. Billie Eilish swept three of the five categories, winning the distinctions Global Artist of the Year; Songwriter of the Year, which she will share with her brother Finneas; and Album of the Year for her debut record, WHEN WE ALL FALL ASLEEP, WHERE DO WE GO?. The other two awards went to Lizzo for Breakthrough Artist of the Year, and Lil Nas X's "Old Town Road" for Song of the Year.
It's looking to be a fruitful award season for Eilish, who took home New Artist of the Year, and Favorite Artist - Alternative Rock at the 2019 American Music Awards last Sunday. She's also got eight Grammy nominations under her belt including Record of the Year, Album of the Year, and Best New Artist.
Apple's five new awards will celebrate the "best and boldest musicians of 2019" based on the "impact they have had on global culture this year," according to a press release. Three of the distinctions — Global Artist of the Year, Songwriter of the Year, and Breakthrough Artist of the Year — were selected by the company's global editorial team, while Album of the Year and Song of the Year were based on the music service's streaming data.
As far as we know there won't be an accompanying award ceremony, but Eilish will perform at the Steve Jobs Theater in Cupertino on December 4 at 6:30 PST, and it will also be live-streamed.
See the full list of winners, here.