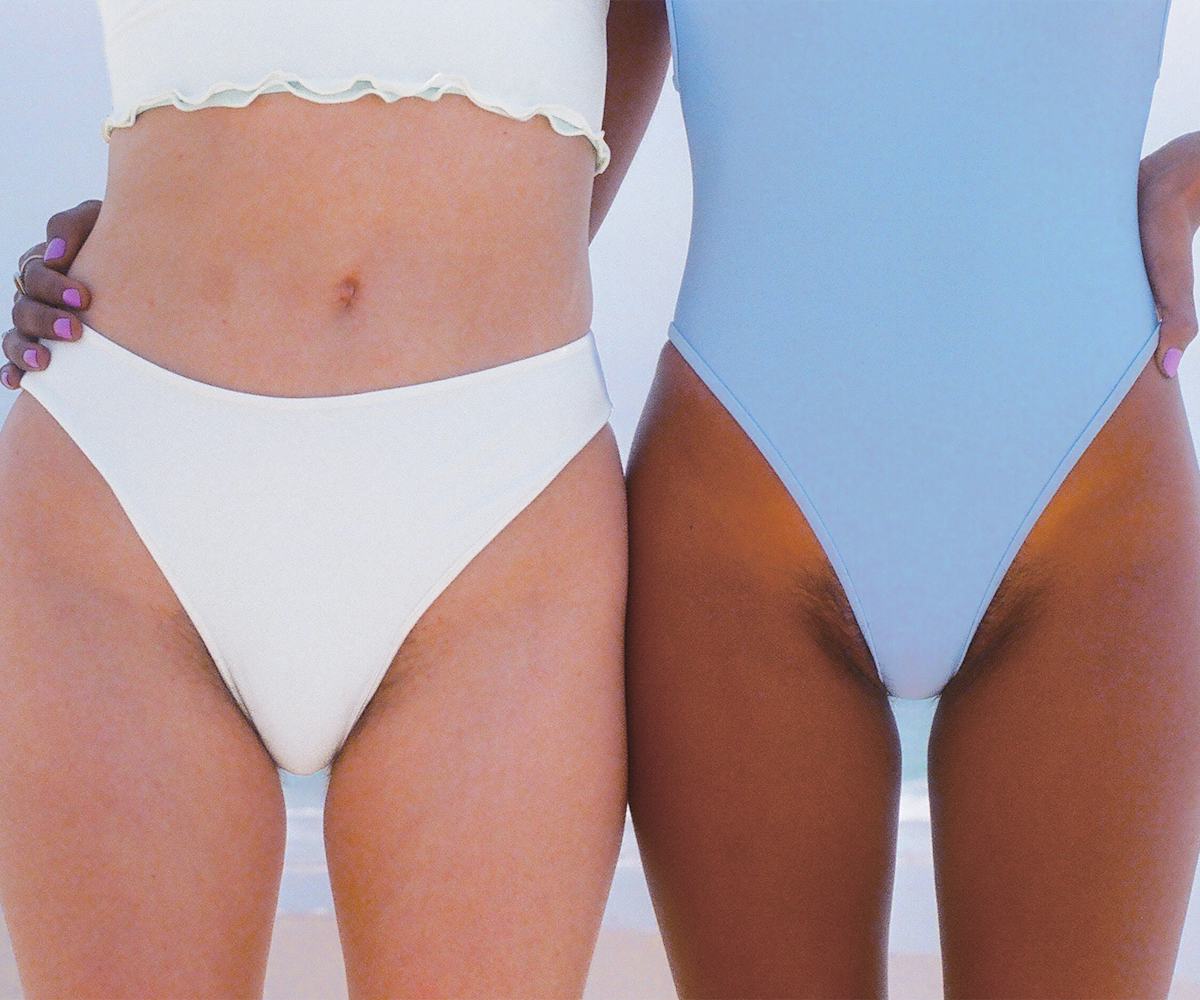 Photo courtesy of Billie
Billie Doesn't Want You To Shave Before Hitting The Beach
The razor brand just released a new campaign celebrating body hair
Despite being a razor brand, Billie has never shied away from celebrating body hair. In fact, last summer, it made waves for releasing its "Project Body Hair" ad which *actually* shows body hair, which never happens in unrealistic razor ads. Today, the brand is launching a new campaign just in time for the July 4th holiday, to remind you that body hair at the beach is acceptable.
The campaign, titled "Red, White, And You Do You," features a diverse cast of models with and without body hair. Because whether you want to get your bikini waxed or go full bush, whether you like your armpits shaved or grown out, it should be your choice.
"For decades, women have been made to feel like they need to remove every last strand of hair before putting on a bathing suit," notes Billie in a press release. "The notion of making your body 'summer ready' can leave women feeling anxious about their appearance, instead of enjoying being outdoors after a long winter of hibernation."
The brand has once again partnered with artist Ashley Armitage to direct the campaign. Check out the final product, below.