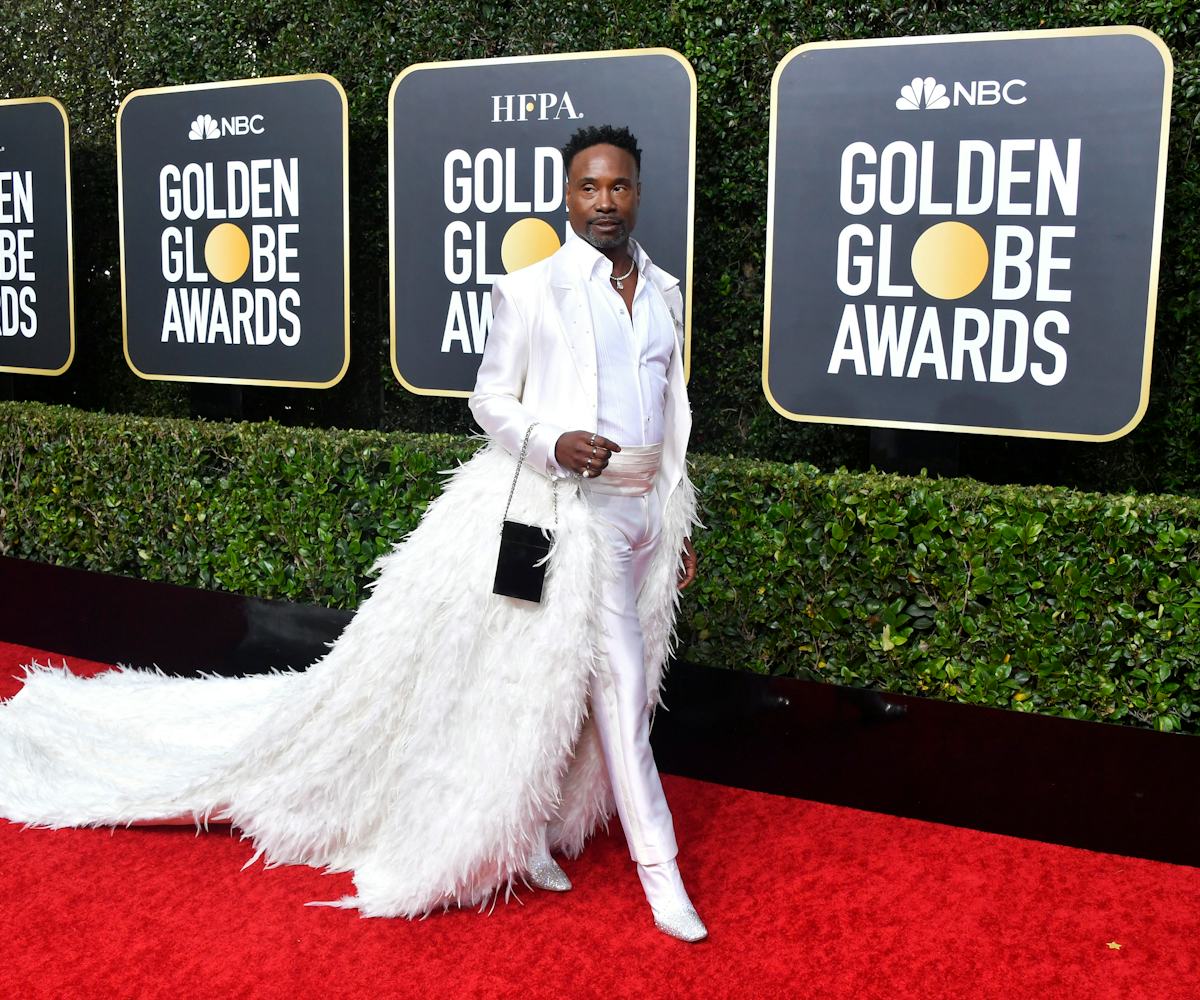 Photo by Frazer Harrison/Getty Images
Billy Porter Makes History With 'Allure' Cover
The 'Pose' actor has now shaken up the magazine industry
Billy Porter doesn't do anything halfway. Always one to light up a red carpet, a scene or a room, the Pose actor has now shaken up the magazine industry by being the first male-identifying person to grace the cover of Allure magazine.
An industry veteran known for roles in shows like Kinky Boots, Porter has had an exciting past few years, winning an Emmy for his role as Pray Tell on FX's Pose last year. (He's an Oscar away from an EGOT.) In an editor's letter, Allure editor-in-chief Michelle Lee explained why she chose the performer for the magazine's "Art of Beauty" issue:
Great art connects emotionally. It makes you think. It takes risks. One person who seems like the living embodiment of that is our cover star, Billy Porter. In all of its 29 years and 345 issues, Allure has never featured a man on its cover — until today. So I'm thrilled to have the Pose star as our first.
After decades of performing, the trailblazing actor is now a household name at age 50, and finally being recognized far and wide for his talent (in 2019, he became the first openly gay man to win an Emmy for leading actor in a drama).
Lee went on to say that Porter wasn't chosen because of his gender, but rather that the moment is part of an important conversation nonetheless.
But I want to emphasize: Billy Porter is not on our cover because of his gender. Although he's been a face for the growing number of famous men branching outside the red carpet's typical tux-and-tie, he — like all of us — can't be defined by one facet.
In fact, we've had many conversations in our office about the so-called trend of "genderless" beauty. But a trend implies a flash-in-the-pan birth and death. Plus, beauty (and beauty products) have never had a gender. The LGBTQ+ community has a long, rich history of artistry and experimentation, often using hair and makeup and clothing as their tools.
Read the rest of Porter's February 2020 story on Allure.com, and see the full cover, below.