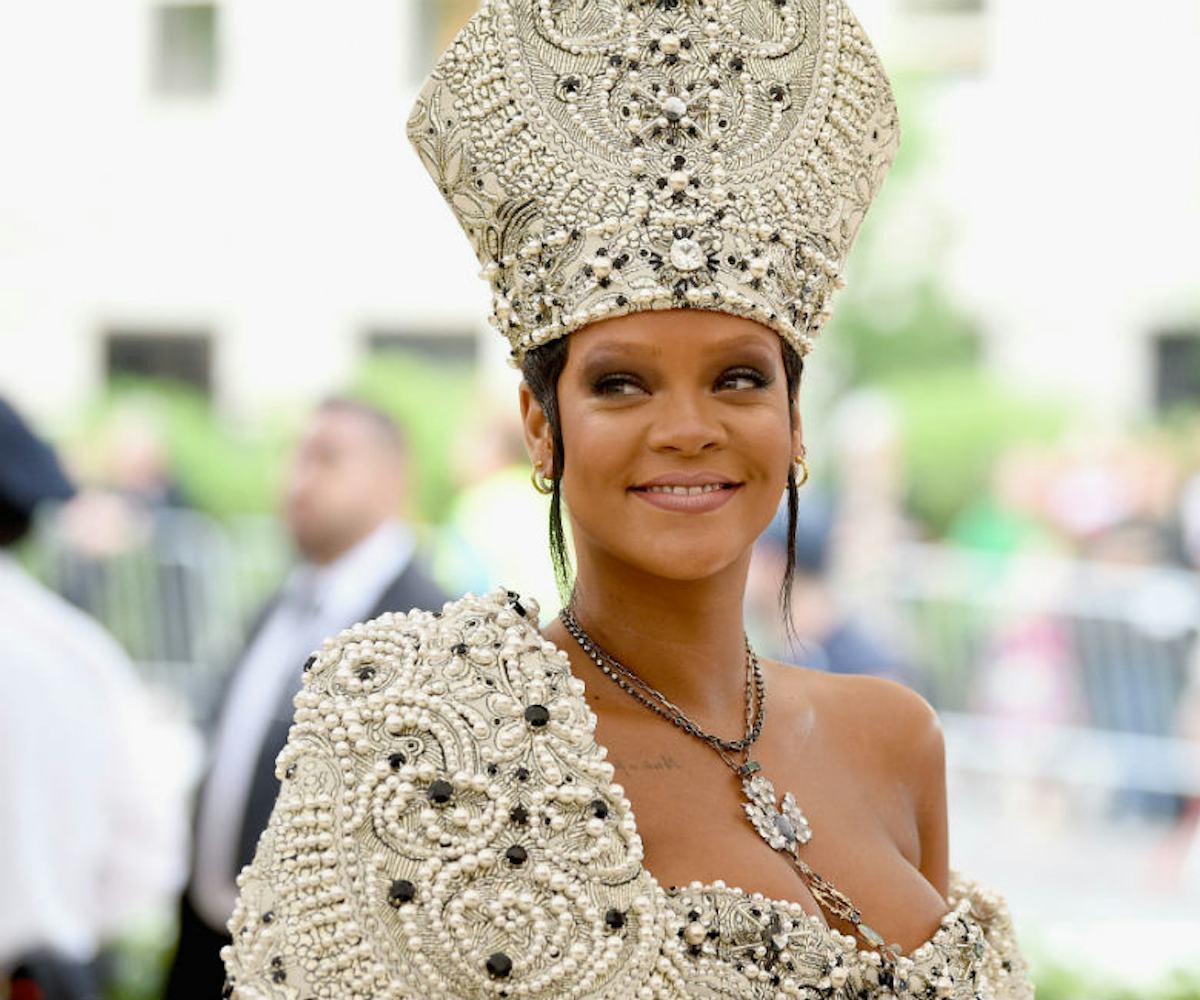 Photo by Jason Kempin/Getty Images.
No One Does Camp Better Than Black People
Black folks have long been purveyors of camp aesthetics
This year's Met Gala theme is "Camp," and it's modeled after Susan Sontag's 1964 essay "Notes on Camp," which opens up with this note: "The essence of Camp is its love of the unnatural: of artifice and exaggeration." It continues: "Camp is esoteric—something of a private code, a badge of identity even, among small urban cliques." Camp, according to Sontag, is easiest to understand via the binary of mainstream and avant-garde, and, to some extent, hetero- and homosexuality. While that is an important aspect of the aesthetic, to ignore the intersectionality of camp is doing a grave disservice to its traditions, and denying the impact of a group of people who, long before Sontag ever wrote her essay, developed camp's tenets in a way uniquely their own: Black people.
In the early 20th century, writer Zora Neale Hurston noted a key characteristic of Black expression as being the "will to adorn" and a "desire for beauty." This idea of "decorating a decoration," as Hurston outlines, is a big part of Black culture. It's in the way we wear our hair, the outfits we put together, the length of our nails, the jewelry we pile on. In a lot of cases, these instances of "exaggeration" as Sontag might put it, are often referred to as ghetto or tacky, but this kind of critique misses the point of camp, which is that it is a "for us by us" aesthetic, and its use is just one of the many ways in which Black people push against social norms, ultimately defining and advancing the culture at large.
But Black people are nowhere to be found in Sontag's essay, not even when she lists "random examples of items which are part of the Camp canon," which include everything from Swan Lake to Zuleika Dobson to Aubrey Beardsley drawings; it's worth noting, in fact, that Sontag mentions not one Black person and only one person of color. When I asked Bevy Smith, former fashion critic and current host of SiriusXM's "Bevelations," to share what or who she thinks is considered Black camp, she said everything from The Wiz to Patti Labelle to "every single Black Gay ballroom queen." She continued: "Nineteen-thirties Zoot suits are camp, iconic designer Patrick Kelly is campy, pimp style of the '70s is campy, Puffy's shiny suits are campy… The entire Ghetto Fabulous movement of the late '80s/'90s is CAMP!" (I'd also like to add '90s Lil' Kim, Dapper Dan, Josephine Baker, RuPaul, B*A*P*S, Grace Jones, and Missy Elliott to that list.) Smith said to me about the Black attitude toward camp: "We do this unabashedly. We do this with no fear of what 'they' will think, we do this for the culture!"
Although Sontag nods to "homosexuals" for their influence toward the very end of her essay, calling them "vanguards," she also notes: "One feels that if homosexuals hadn't more or less invented Camp, someone else would." While who exactly created camp is up for debate, its continued existence is, in effect, a state of ongoing aesthetic rebellion. In a piece titled "Notes on the Uses of Black Camp," authors Anna Pochmara and Justyna Wierzchowska list artists like Michael Jackson, Prince, Beyoncé, and Kara Walker as some of its notable purveyors, observing that they "employ an aesthetic of excess to address the heritage of racial oppression"; the stylistic revolutions keep happening because our society is still in need of disruption. The sartorial overcompensation is a result of being shut out of mainstream fashion spaces and the need to create a new aesthetic sensibility, contriving a new reality for yourself out of whatever you have on hand.
As prior iterations of camp become incorporated into the mainstream, it's essential to look for the newest cultural purveyors of the aesthetic for inspiration. Recent examples include Billy Porter, and his tuxedo gown from the Academy Awards, as well as Cardi B's vintage Mugler number from the Grammy's, and Rihanna's bedazzled Pope look, seen at the top of this piece, which she wore to the 2018 Met Gala; an event which also saw outrageous, over-the-top outfits from Solange and SZA and Janelle Monaé.
What's the common thread between all these instantly iconic, camp outfits? We'll let you figure it out.