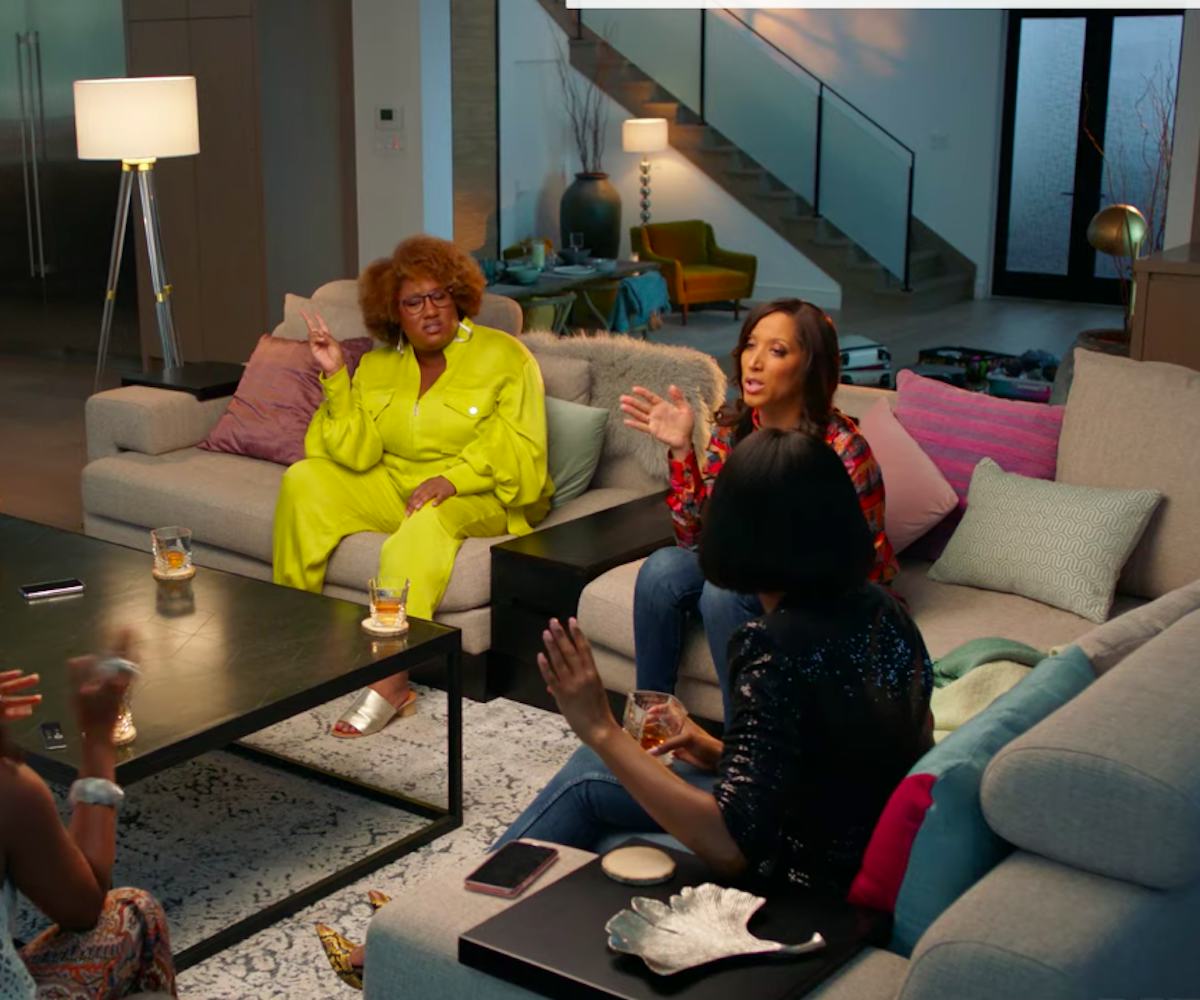 Photo courtesy of HBO
'A Black Lady Sketch Show' Is A  Gift To Black Women
I didn't need to be sold on A Black Lady Sketch Show when it was first announced a few months ago. Helmed by Robin Thede and Issa Rae, this perfectly titled show will be the first-ever sketch comedy show produced, directed by, and starring Black women, and its existence feels like a balm after having spent years watching Black women in comedy be undervalued and underrepresented. Then, last night, after HBO released the first trailer, it became clear that A Black Lady Sketch Show is bigger than just comedy—it's a gift to Black women.
What does that mean? Well, imagine a support group for bad bitches. Now, imagine that this support group's members include Thede, Laverne Cox, and Angela Bassett, all sitting alongside you saying, "There's nothing wrong with being an okay bitch, just as long as you not a basic bitch." ANGELA! *claps* BASSETT! *claps*
And what about the perfection of following flight crew directions if Yvonne Orji were your flight attendant? And, have you been waiting all of your life for a 227 reboot? Have you fantasized about Issa Rae in a pink bandana? These are just a few of the gifts that were bestowed upon us in the trailer, which also featured Megan Thee Stallion playing in the background. If that weren't enough, Tia Mowery, Lena Waithe, Patti LaBelle, Natasha Rothwell, and our young queen Marsai Martin also make appearances in the clip.
A Black Lady Sketch Show's
core cast consists of Thede, Quinta Brunson, Ashley Nicole Black, and Gabrielle Dennis and will make its premiere on HBO on August 2. I have never been more ready for anything in my entire life. Check out the trailer below.