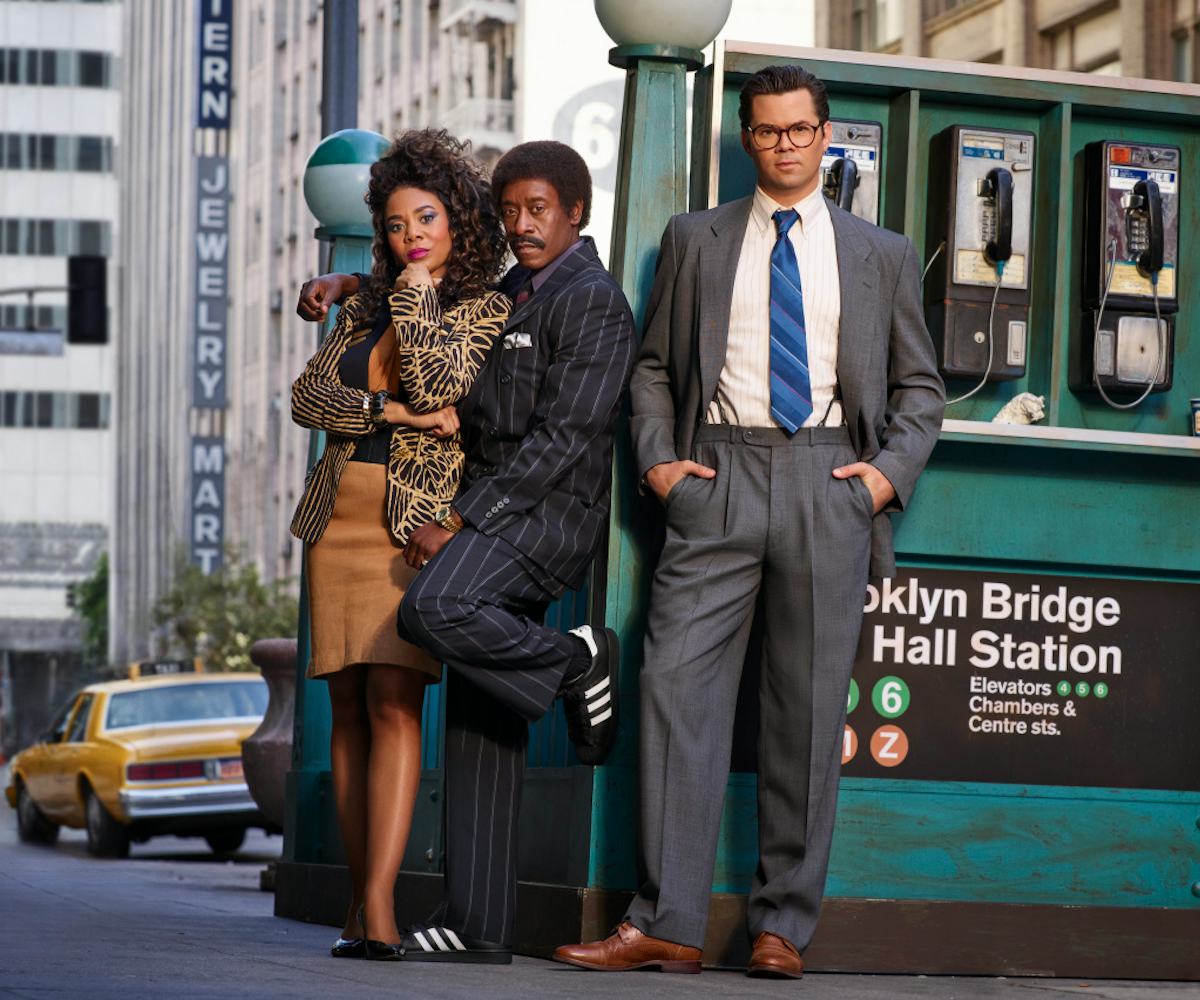 Photo by Michael Levine/SHOWTIME.
Don't Expect To See Female Nudity On Showtime's 'Black Monday'
Dicks are fair game, though
Despite the title, Showtime's new original series, Black Monday, has nothing to do with the race of its two leading stars, Regina Hall and Don Cheadle. It's actually a reference to the international stock market crash in 1987. Black Monday starts a year before the crash and tells the story of a group of rambunctious traders on Wall Street who likely played a part in the crisis. There are copious amounts of cocaine, '80s fashion, and cigarettes, not unlike 2013's Wolf Of Wall Street. However, there is one thing that you shouldn't expect in this fictional version of events created by Jordan Cahan and David Caspe: female nudity.
Vulture offered up a tidbit from Black Monday's press day at the Television Critics Association where Cahan made the declaration. He elaborated on this position by saying, "Despite the fact that that was a huge piece of that world... we are a comedy and we don't necessarily want to contribute to that." Even though Black Monday has been met with mixed reviews, I can appreciate the show's creators for not using female bodies to accessorize the already sleazy setting.
On the flipside, it seems male body parts are okay. In the premiere, one of the more seasoned traders mockingly puts his dick (a prosthetic penis, Vulture notes) on the shoulder of rookie tech guy Blair (Andrew Rannells). It was indeed hilarious.