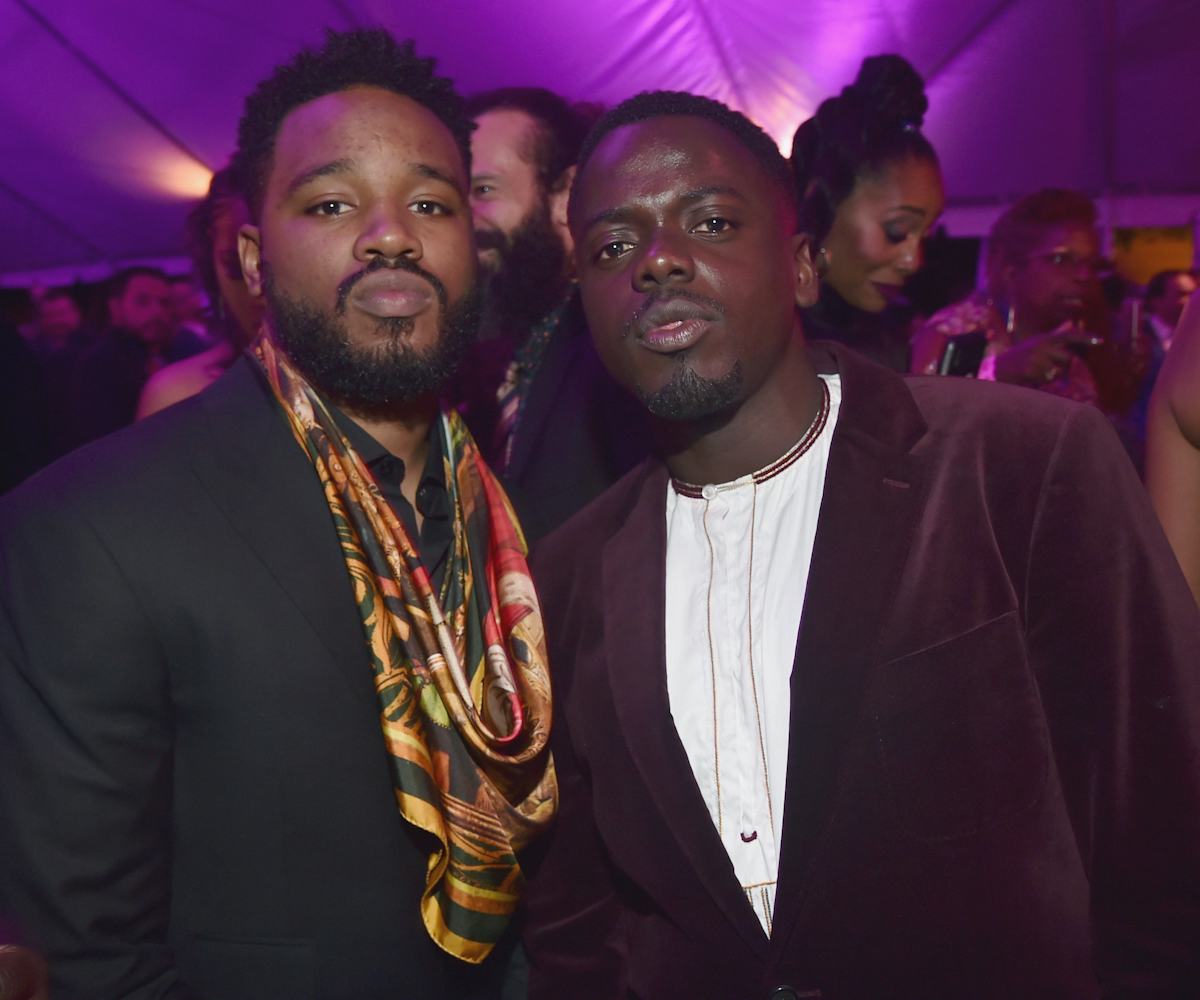 Photo by Alberto E. Rodriguez / Getty Images.
The 'Black Panther' Crew Is Involved In A Movie About An Actual Black Panther
As in Black Panther Political Party leader
It's been a running joke that the Black parents/grandparents of millennials were really confused about all of the Black Panther hoopla ahead of its 2018 release. Many of them were anticipating a movie about members of the Black Panther Political Party and didn't know who the hell T'Challa was. Well, those people are about to have their moment, and we're about to have another one.
Variety is reporting that Fred Hampton, the Black Panther leader at the center of the upcoming biopic Jesus Was My Homeboy, could be played by none other than Daniel Kaluuya. Apparently, he is in negotiations for the role. And he's not the only Black Panther alum in the mix. The Warner Bros. project is being produced by Black Panther director, Ryan Coogler. The same article reports that the forever swoon-worthy Lakeith Stanfield—who appeared with Kaluuya in Jordan Peele's Get Out—is also in negotiations, to play William O'Neal, an FBI informant who infiltrated the Black Panther Party.
Coogler and Charles King are putting together a dream cast to tell a difficult story. Hampton was killed by the Chicago Police Department, while his pregnant girlfriend lay next to him, thanks in part to information they received from O'Neal. Whenever it's out, I strongly recommend having Black Panther queued up as a palate cleanser.