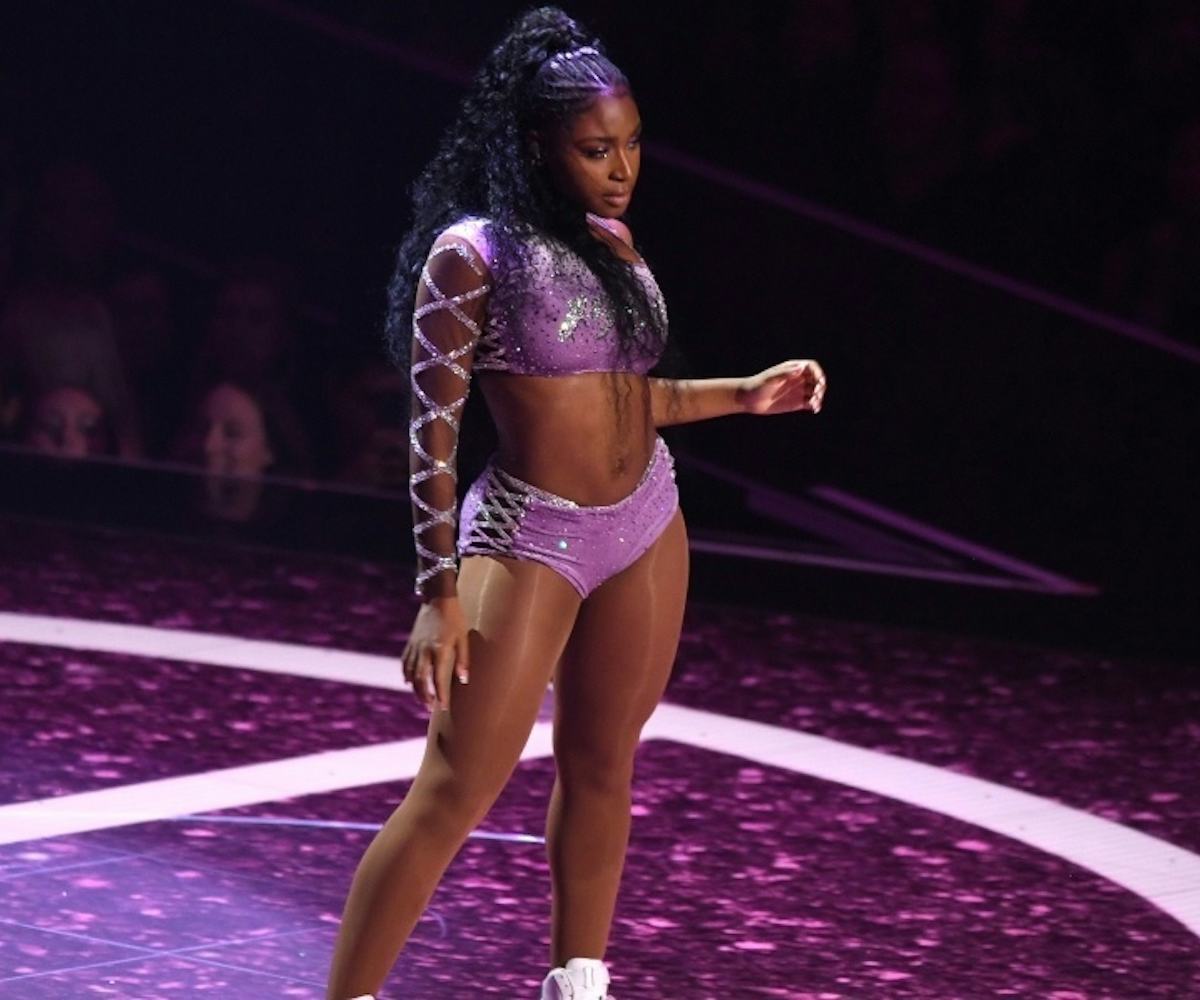 Photo by Stephen Lovekin/Shutterstock.
Black Women Saved The VMAs
It would have been a snooze-fest without them
The 2019 MTV Video Music Awards have come and—thankfully—gone. The event ran smoothly enough, which is fine, I guess, but it also robbed us of any spontaneous beefs, interruptions, or kisses that would have made it interesting.
The host, Sebastian Maniscalco, was honestly an afterthought after his opening bit failed to land. The Jonas Brothers decision to perform at a bar in New Jersey wasn't nearly as cool as they thought it was, nor was A$AP Ferg and Big Sean's impromptu graffiti session. Luckily, the Black women who took the stage at various points in the night saved the VMAs.
Cardi B won Best Hip-Hop Video for her breathtaking "Money" visuals. She accepted the award in a red, roped gown that looked familiar to anyone who's seen Suspiria. She brought that infectious Cardi energy when she accepted her Moon Man, thanking not only the video's director, Jora Frantzis, who kept up with Cardi's demands to edit her cellulite, but also—in a refreshing move—her entire glam squad. No one knows how special these people are like women of color, who are overly scrutinized for the way we look.
It also warmed my heart to see Megan Thee Stallion struggle to introduce Lizzo over a screaming crowd. And then Lizzo herself had the biggest wobbly ass I've ever seen on stage as she belted out "Truth Hurts" and "Good as Hell," all the while sipping from a bedazzled Patron bottle. You know the vibes.
Missy Elliott's performance was like an episode of A Black Lady Sketch Show: excellent and abundant in its blessings but way too short. The Michael Jackson Video Video Vanguard Award recipient couldn't even scratch the surface of her discography. Unfortunately, my screaming at the top of my lungs couldn't persuade the VMAs to extend her set by an hour.
Normani made her solo debut at last night's event and, as it turns out, there was only one harmony all along. Lenny Kravitz introduced her (and singer H.E.R.) by stating that we were in the presence of greatness. He didn't lie.
Last but absolutely not least: Queen Latifah riding a motorcycle with a durag on is my sexual orientation. That is all. Thank god for Black women.