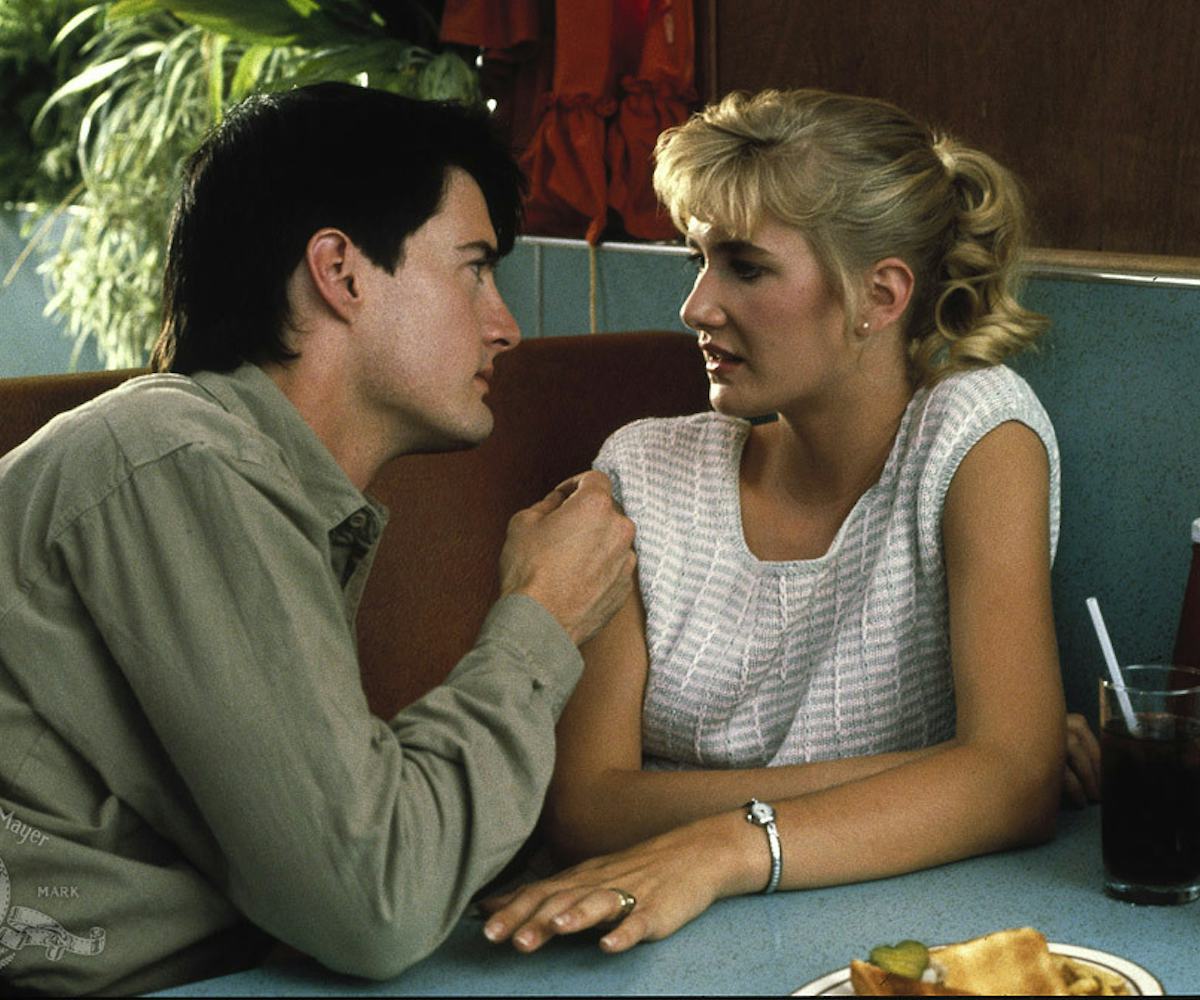 Photo courtesy of MGM
An Hour Of Unseen 'Blue Velvet' Footage Is Being Released
And it will hold an alternate take for one important scene
David Lynch is releasing almost an hour of previously unseen footage from his film Blue Velvet, the 1986 cult classic which starred Laura Dern and Kyle MacLachlan.
The new release will come along with other "special features" as part of its upcoming Criterion Collection release. The 51 minutes of footage reportedly show cut scenes and alternate takes, which Lynch says were previously lost. One scene is actually a different introduction to main character Jeffrey Beaumont (MacLachlan)! Lynch assembled the footage himself and also oversaw the film's 4k digital restoration.
Lynch spoke about the unseen footage in 2011 in an interview on L.A. radio station KCRW. "It's incredible," he said. "I'm seeing stuff I thought was gone forever." Some of what he uncovered already appeared on the Blu-Ray release, in celebration of the film's 25th anniversary the same year.
Not only will this new footage be released, but two documentaries on the film will also become available: Blue Velvet Revisited, "a feature-length meditation" directed by Peter Braatz which debuted at Lynch's inaugural Festival of Disruption, and 2002's Mysteries of Love, which was about the making of the Lynch classic.
Blue Velvet, along with the newly acquired footage, will release on Criterion on May 28. Other Lynch films Twin Peaks: Fire Walk With Me, Mulholland Drive, and Eraserhead are already available there.