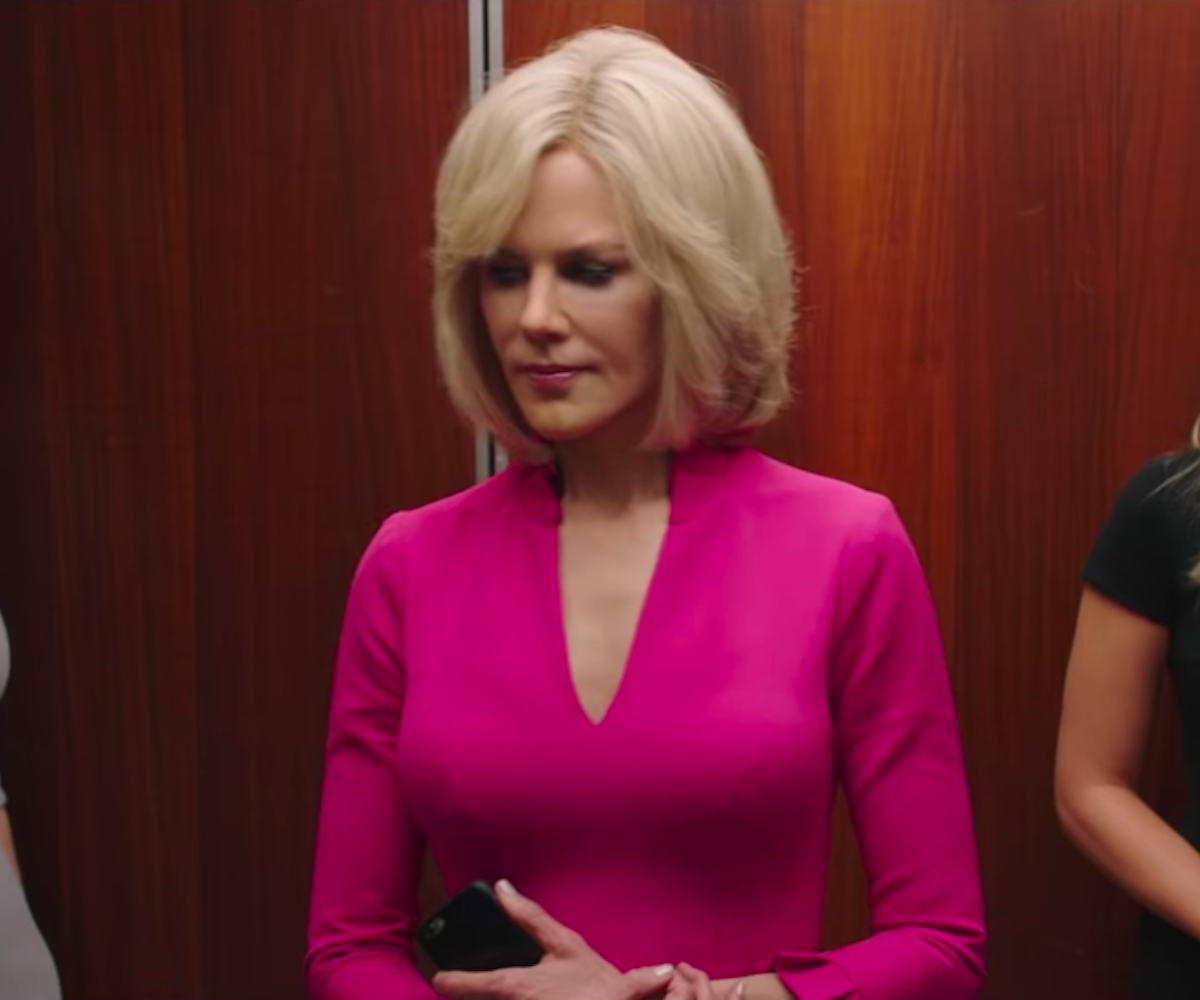 Photo courtesy of Lionsgate.
Charlize Theron, Nicole Kidman & Margot Robbie Brace For Fox News Scandal In 'Bombshell' Trailer
Charlize Theron is nearly unrecognizable as Megyn Kelly
You've probably had little reason to utter Charlize Theron and Megyn Kelly's names in the same sentence before now. But the former looks exactly like the latter in the teaser for the upcoming movie, Bombshell. In it, Theron rocks a blonde wig and a stale facial expression in what will probably go down in history as the best Kelly impersonation, ever.
Bombshell is a dramatized look at several women's experiences with sexual harassment at Fox News at the hands of its former chairman Roger Ailes. Nicole Kidman plays Gretchen Carlson, a former Fox News anchor who filed a lawsuit against Ailes in 2016—saying she was fired because she refused and then complained about his sexual advances—and prompted more women to come forward with their allegations. Margot Robbie plays a fictional character named Kayla Pospisil. The teaser offers a tense look as each woman enters the elevator. A minute into the trailer, Kidman offers the only words that we hear in the entire clip: "Hot in here."
John Lithgow plays Ailes, and Allison Janney, Alice Eve, Mark Duplass, Connie Britton, and Kate McKinnon round out the cast. The film, directed by Jay Roach, is expected to hit theaters on December 20. Check out the trailer, below.