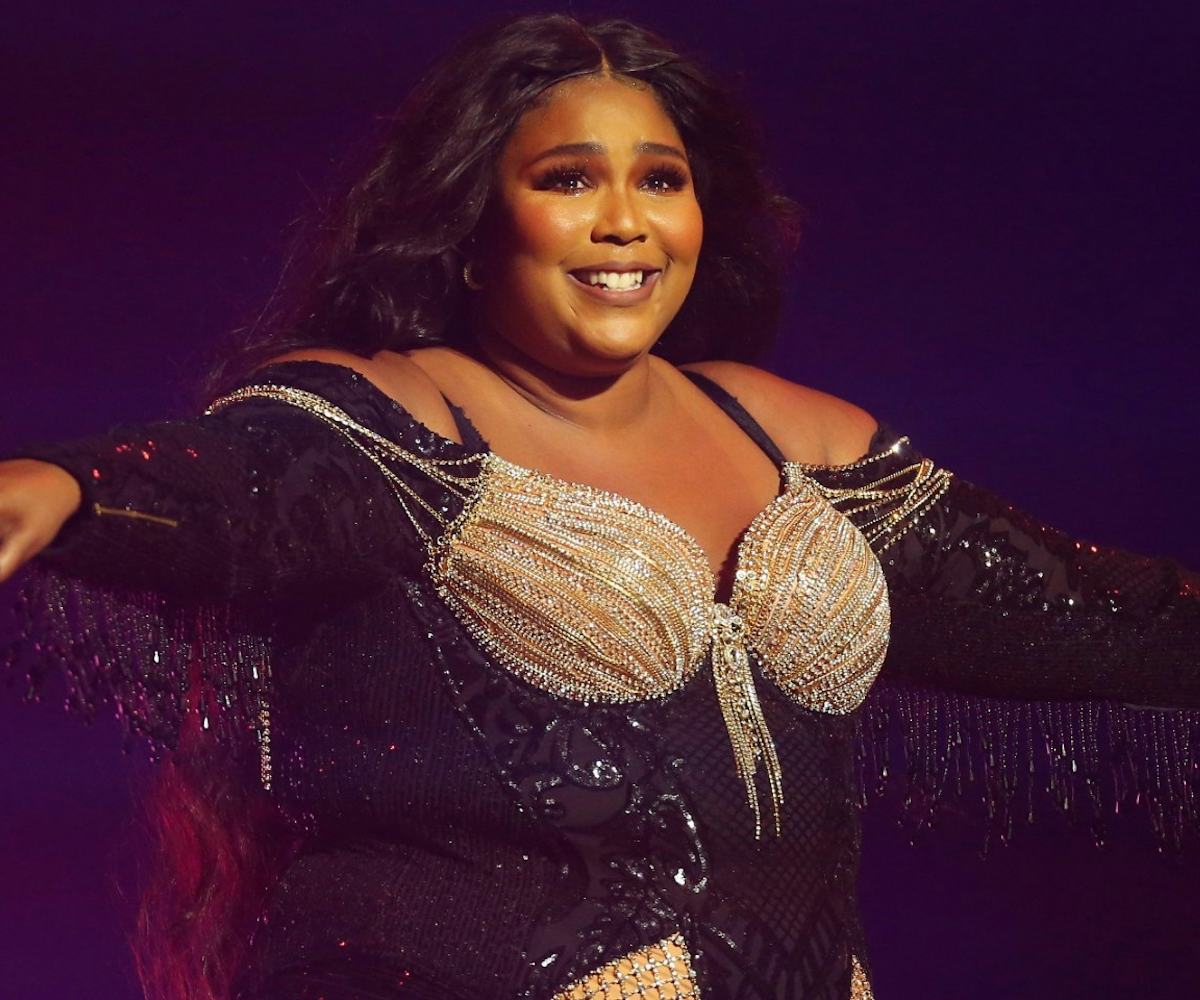 Don Arnold/Getty Images
Lizzo Will Be The First Woman Ever To Headline Bonnaroo
Tame Impala, Tool, and the Grand Ole Opry join her as headliners
Bonnaroo, the Tennessean festival that made its name star-lighting jam bands (Phish performed twice during the four day event last year), has finally decided to pop-ify (and diversify) its lineup. Bonnaroo announced its 2020 lineup on Tuesday, tapping Lizzo, Tame Impala, Tool and the Grand Ole Opry as the headlining acts. Incredibly, this marks Lizzo as the first-ever female headliner in the festival's 18 years of running. (You know what they say, better late than never. Just kidding, this definitely deserves extensive side-eye.)
This also makes means Bonnaroo has one more woman headliner than Coachella, which has none.
Other notable pop acts you'll be able to catch at Bonnaroo this year, set to occur the weekend of June 11 through 14, include Miley Cyrus, The 1975, Megan Thee Stallion, Lana Del Rey, Vampire Weekend, Young Thug, and more.
Over the last few years, Bonnaroo, which began in 2002, has made a noticeable effort to include more pop-friendly artists alongside its traditional indie-rock jam band lineups. In 2019, a range of artists from Childish Gambino and Solange to The Lonely Island and electronic artist ZHU graced the festival's stages. The tactic seems to be working: according to the Tennessean, the 2019 iteration of the festival sold out for the first time in six years.
You'll be able to catch Lizzo's history-making set on Saturday June 13. See the full lineup on their website.