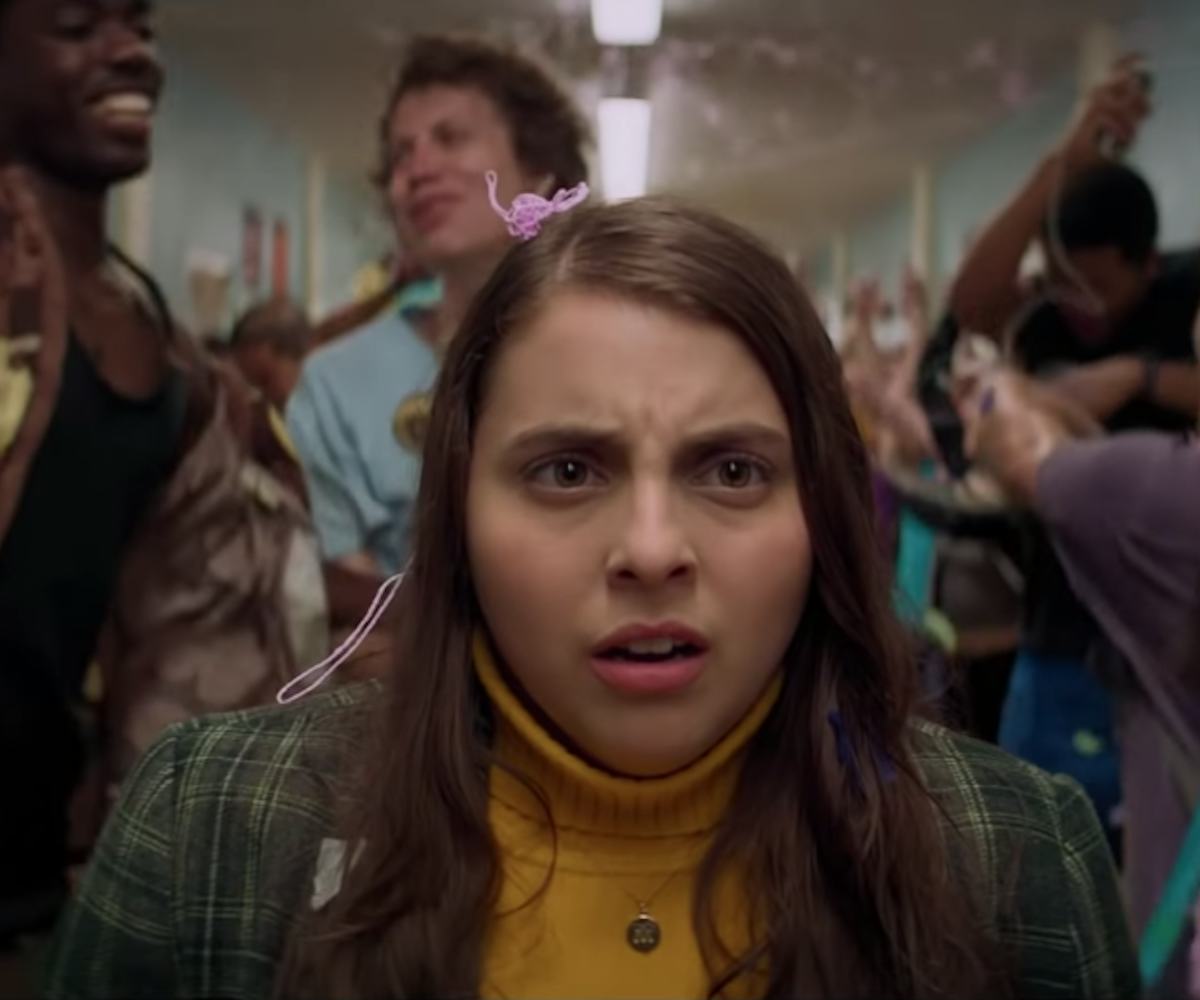 Olivia Wilde's Debut Film Looks Like It Will Be The Next 'Blockers'
'Booksmart' hits theaters May 24
Olivia Wilde's directorial debut project is proof that more women should be directing movies about what it means to be a teenage girl. Booksmart, which made its debut at SXSW in Austin, Texas this weekend, looks like it will be the next Blockersin terms of offering an authentic representation of young women.
Kaitlyn Dever and Beanie Feldstein (Jonah Hill's younger sister) star as two straight-A students who have gotten through high school and into good colleges by playing it by the books, and never slacking off or hitting any parties. When Molly (Feldstein) realizes that the "irresponsible people who partied" also got into the same caliber of colleges as she did, she's intent on making up for lost time by living it up before her and Amy (Dever) leave high school behind forever.
Along with appearing to paint an honest picture of teenage girls, the trailer shows that Booksmart also presents queerness in a fresh way, like knowing when and how to frame jokes about Amy's sexuality. Her mom (played by Lisa Kudrow) thinking that a "Korean face mask" is a code word for a lesbian sex act? Comedy at its peak. We wouldn't expect anything less from Wilde, who knows the ins and outs of bisexual roles, having played many herself.
Booksmart hits theaters on May 24. Watch the official first trailer, below.