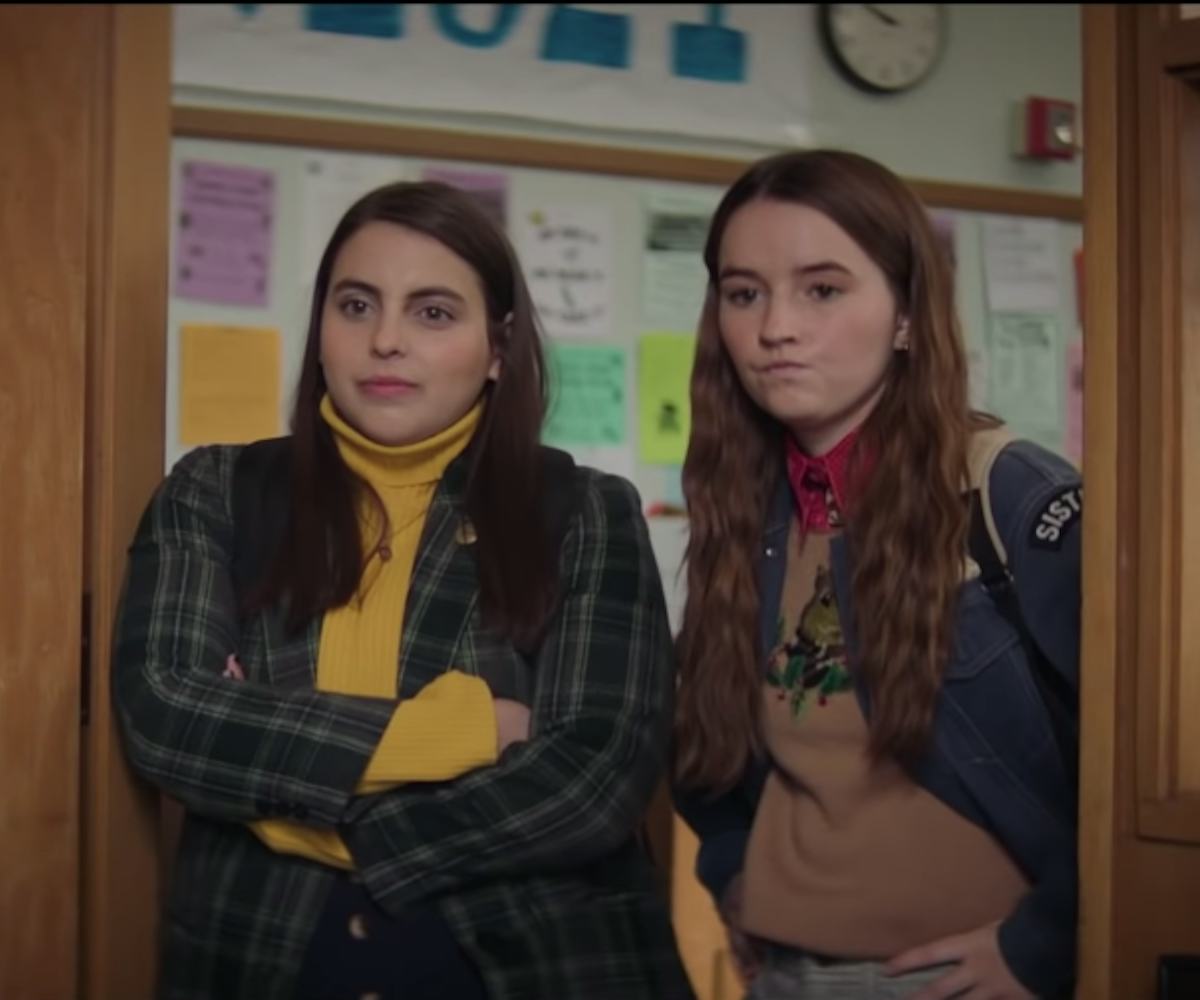 Screenshot via YouTube
Watch The First Six Minutes Of 'Booksmart' A Week Before Its Release
And I need to see the rest ASAP
As excited as we already are for Olivia Wilde's directorial debut, Booksmart, to hit theaters next week, we just got even more desperate to see it. Why? Well, the first six minutes of the film were just released, and every minute is incredible.
The film opens on Molly (Beanie Feldstein) meditating and listening to a motivational tape telling her she's better than everyone else, and to "fuck those losers." Her room is decorated with pictures of Michelle Obama and RBG, so we know her head is in the right place. We learn she's the class president when she arrives at school with her best friend, Amy (Kaitlyn Dever).
It's there that we get a glimpse of the social hierarchy in which Molly and Amy exist—but somewhere down near the bottom, way below the popular kids, the theater nerds, the stoners, and even the annoying class clown.
The film officially hits theaters on May 23, but Annapurna Pictures is holding advanced screenings across the country today, May 17—we're actually holding two of them! So, if you're in L.A. or New York, check them out.
But also, you can watch the first six minutes of the film, below, and prepare yourself to watch the whole movie in a week.