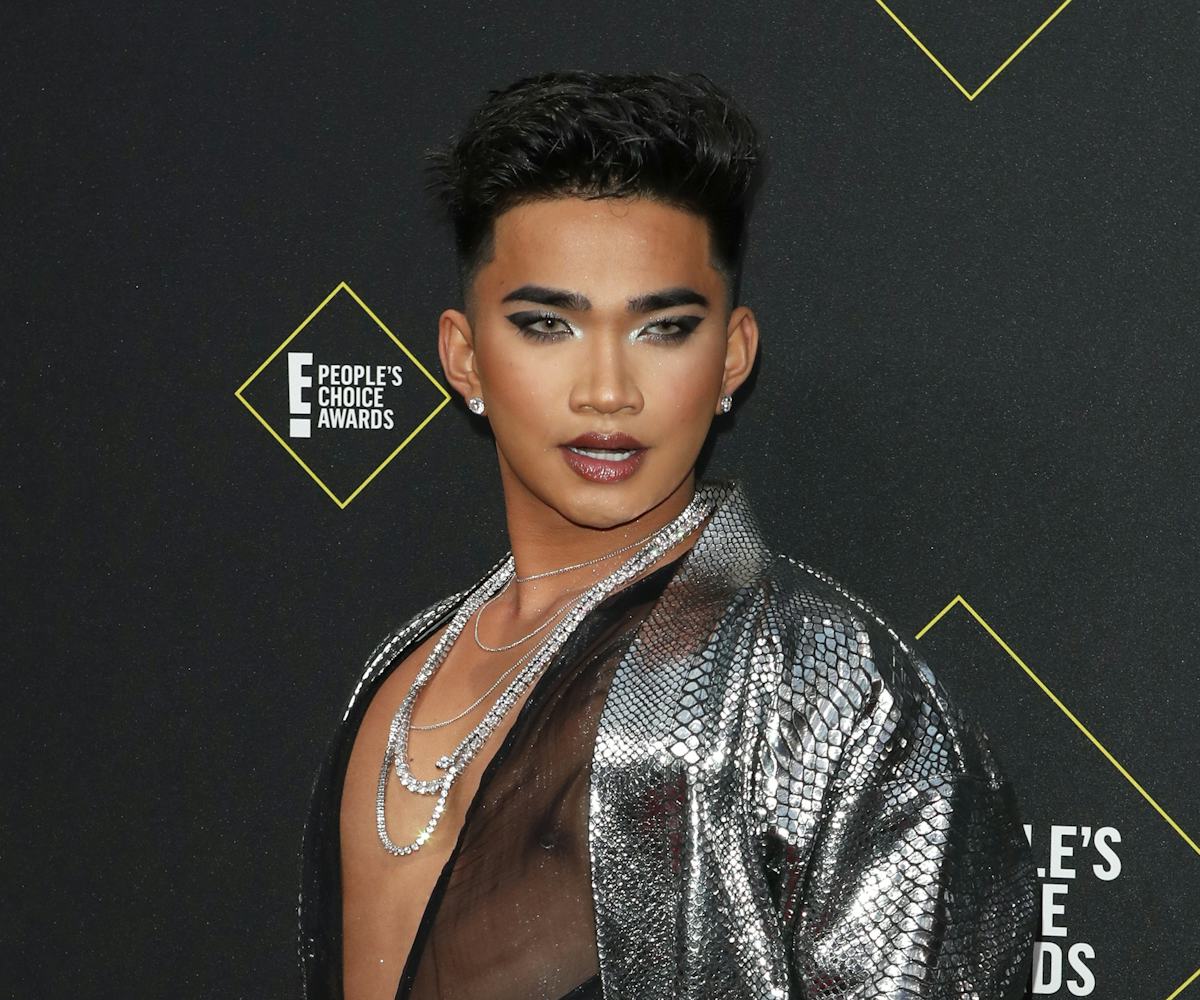 NINA PROMMER/EPA-EFE/Shutterstock
Bretman Rock Is Finally Getting The Reality Show He Deserves
MTV's No Filter: Bretman Rock will premiere in early 2020
The rising influence of YouTube stars has become unavoidable in the last few years, as mega-brands and media companies rush to put their names and resources behind some of the platform's top talent — and the trend doesn't seem to be slowing down anytime soon. On Dec. 18, MTV announced a show deal with beauty YouTuber Bretman Rock for a digital reality series titled No Filter. The series will begin filming in early 2020, and will live on YouTube where, as reported by WWD, both Rock and MTV maintain over 6 million followers each.
The news comes off the heels of a strong first season of MTV's No Filter: Tana Turns 21, starring controversial YouTube personality Tana Mongeau. For the franchise's second iteration, MTV is making a bet on Rock's larger than life personality: beauty tutorials, pole dancing, and his own wild brand of comedy included.
"It's a fact that this b*tch right here is gonna have his own MTV show. I am going to be the newest MTV reality star," Rock said over Instagram Live on the No Filter account. "It is going to be something you guys have never seen before. It is going to be the rawest Bretman Rock that you guys will ever see. You guys will see everything; you'll see my whole family," he continued, likening the series to a mix between The Osbournes and The Simple Life. "I just know you guys are going to love it."
The Hawaii-based Filipino YouTuber has amassed a seriously huge fan base, counting nearly 14 million Instagram followers and 6.8 million subscribers on YouTube. Known for his outlandish and chaotically funny humor, Rock has already gained notoriety offline — having won Beauty Influencer of the Year at the 2019 People's Choice Awards, named by Time Magazine as this generation's Most Influential Teen in 2018, and spotted at some of the biggest New York Fashion Week shows for designers like Christian Siriano and Jeremy Scott.
MTV's
No Filter: Bretman Rock
premieres in early 2020 on
.