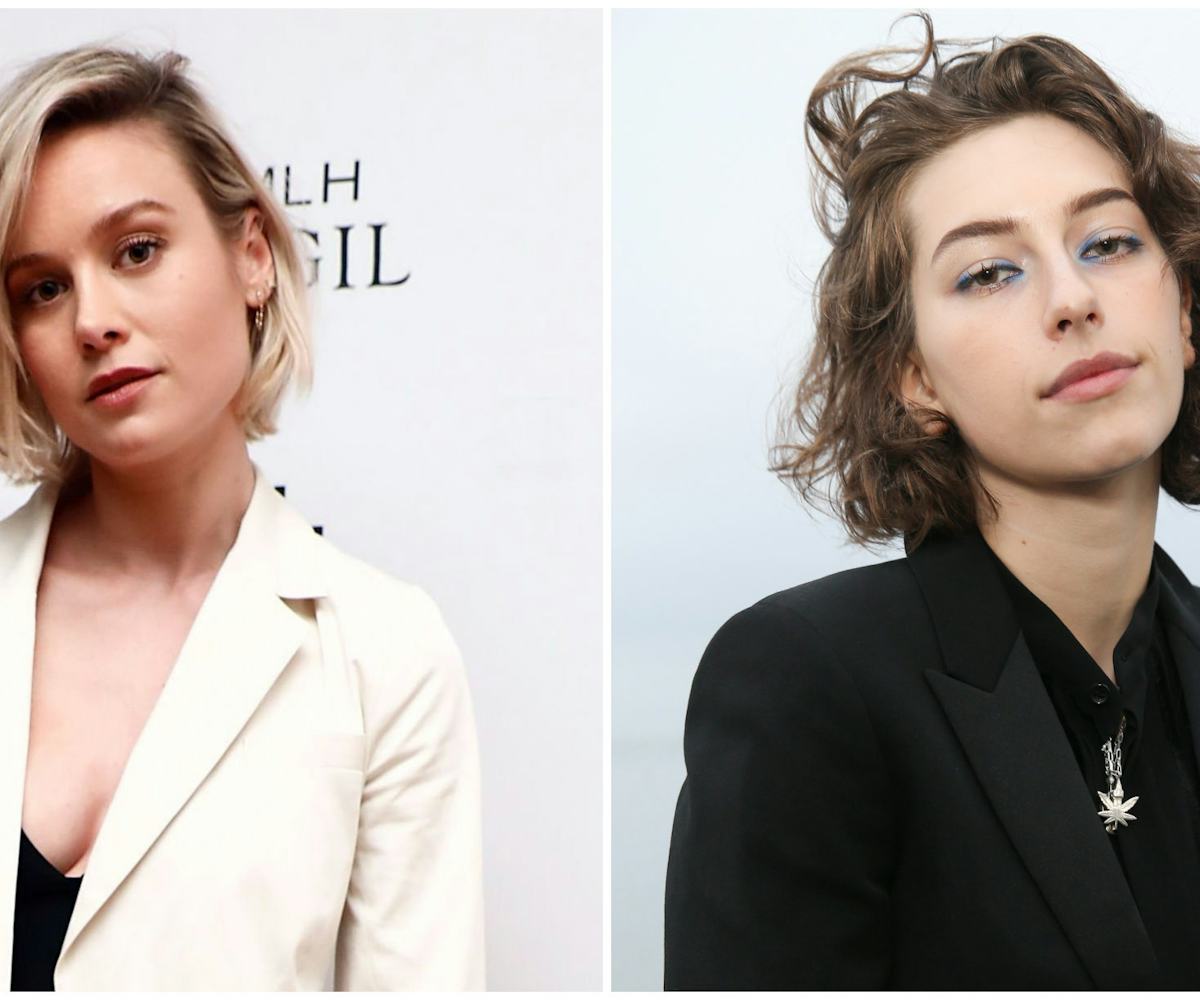 Photos via Sara Jaye Weiss/Shutterstock,Katie Jones/WWD/Shutterstock
Brie Larson Just Covered A King Princess Song And I Am Not Okay
Following her dreamy covers of Ariana Grande's "My Everything," and Kacey Musgraves' "Space Cowboy," actress Brie Larson blessed our Instagram with an otherworldly take on Mark Ronson and King Princess' track "Pieces of Us." When is she going to officially re-start her music career?
King Princess' original version of the song was very low-key, but Larson's take, which includes her hitting chords she made up herself because she couldn't find the sheet music online, somehow exudes even more relaxed confidence than KP's voice does. And then, her little smile to the camera at the end? It's just too perfect.
I have a few other requests for Larson, if she's into covering queer artists. Stripped-down covers of Hayley Kiyoko's "Sleepover" or Janelle Monáe's "Pynk" would be great. Maybe even a King Princess encore with "Pussy is God"? Whatever she chooses is fine with me. I just want a mixtape. It's what we all deserve.
Bless your ears with Larson's cover, below.